Get Google Keyword News on JANDI (Google Alert Integration)
By integrating RSS feeds, you can monitor desired web contents in JANDI chat rooms. RSS is used to subscribe to media websites or blog contents.
Using this feature, a company can monitor our company's keyword news or business trend news that is frequently used in the industry.
Let's make Google keyword news monitoring process with Google Alert RSS and JANDI Connect integration.
1. Making Google Alert RSS 
1-1. Search keyword on Google. Any keyword you want to monitor on JANDI will be great. Our company name or service name is highly recommended.
1-2. Go to [News] tab and click [Create alert] button at the lower right of the screen.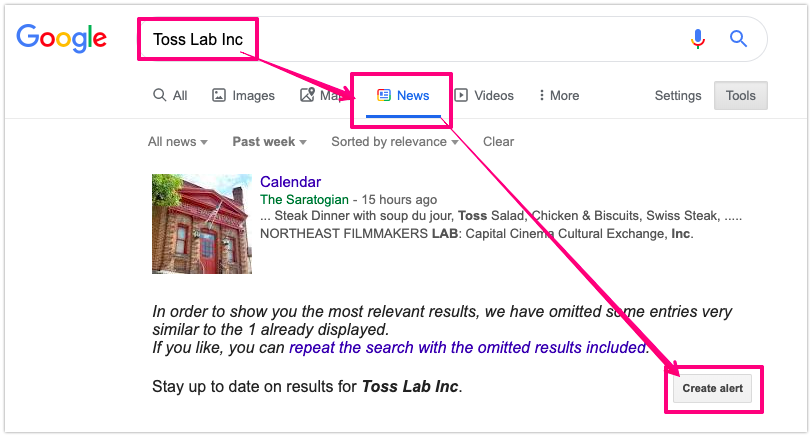 1-3. Click [Show options] and choose optional settings.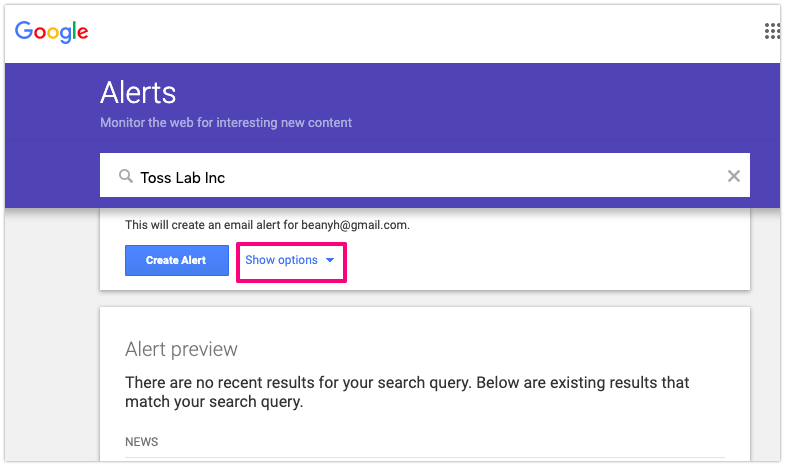 1-4. It should be delivered to [RSS feed] not email to receive notifications on JANDI.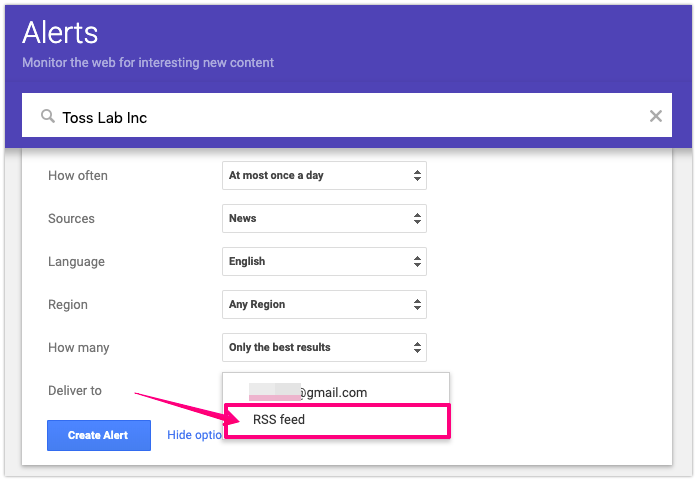 1-5. Google keyword news RSS link is ready! Click the RSS icon and copy the whole URL address.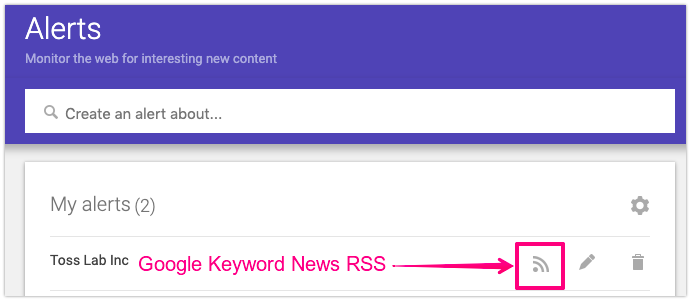 2. Add Google Alert RSS into JANDI Connect
2-1. Click [JANDI Connect] button at the upper right of the topic and choose RSS Integration. 
2-2. Add RSS address you copied on step 1-5. You can change topics or customize profile on this page.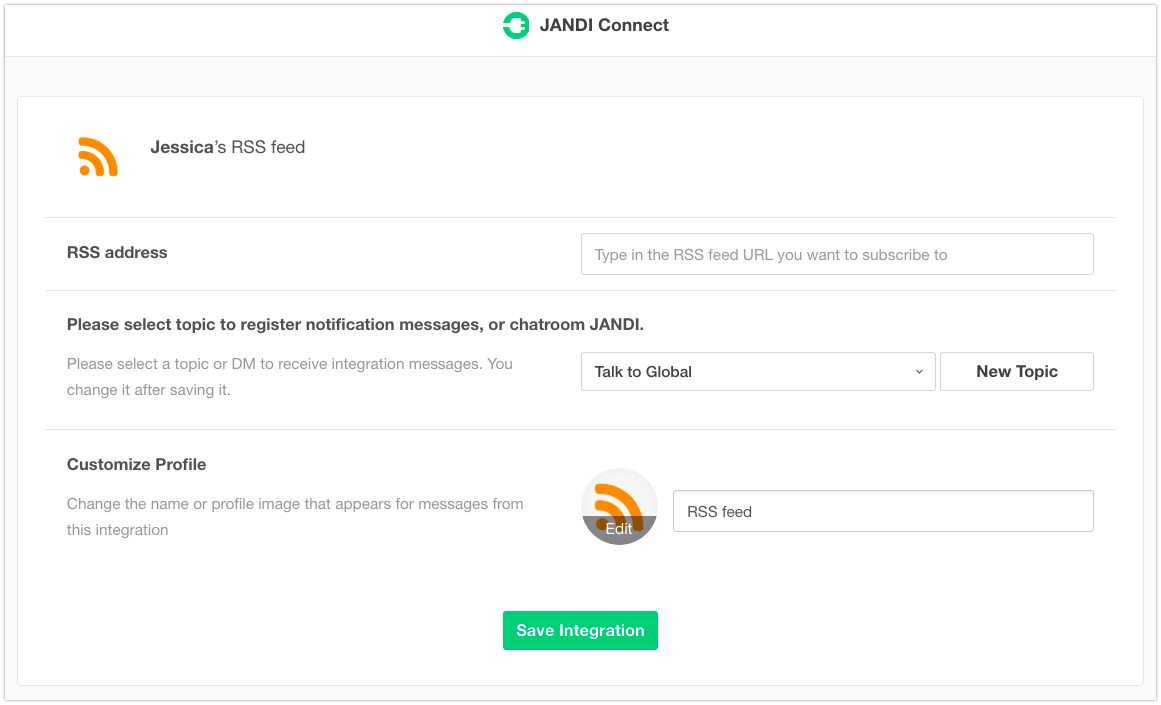 2-3. Tada! After saving integration, Google keyword news contents will be automatically sent to JANDI messages. If you click the link, it will direct you to the original article.

If you have any other JANDI usage tips, please feel free to contact us via support@tosslab.com