Monitor keyword news with RSS feeds on JANDI
JANDI Connect?

JANDI Connect is a function that links external services like Google Calendar, Trello, JIRA, and GitHub to JANDI.

By connecting frequently used business tools to JANDI by JANDI Connect, faster processing of business is possible.
By integrating RSS feeds, you can monitor desired web contents in JANDI chat rooms. RSS is used to subscribe to media websites or blog contents.
You can get your company's keyword news or business trend news that is frequently used in the industry.  Competing company's news and blog contents that provide materials necessary for work on your topics also can be monitored on JANDI automatically.

< Blog RSS contents automatically monitored on JANDI > 
< Integrate RSS with JANDI >
1. Click on the plug-shaped [JANDI Connect] button at the top right-hand side of the topic → Click on RSS [Add Integration]

2. Type the RSS address and profile settings, and then click on the [Save Integration] button.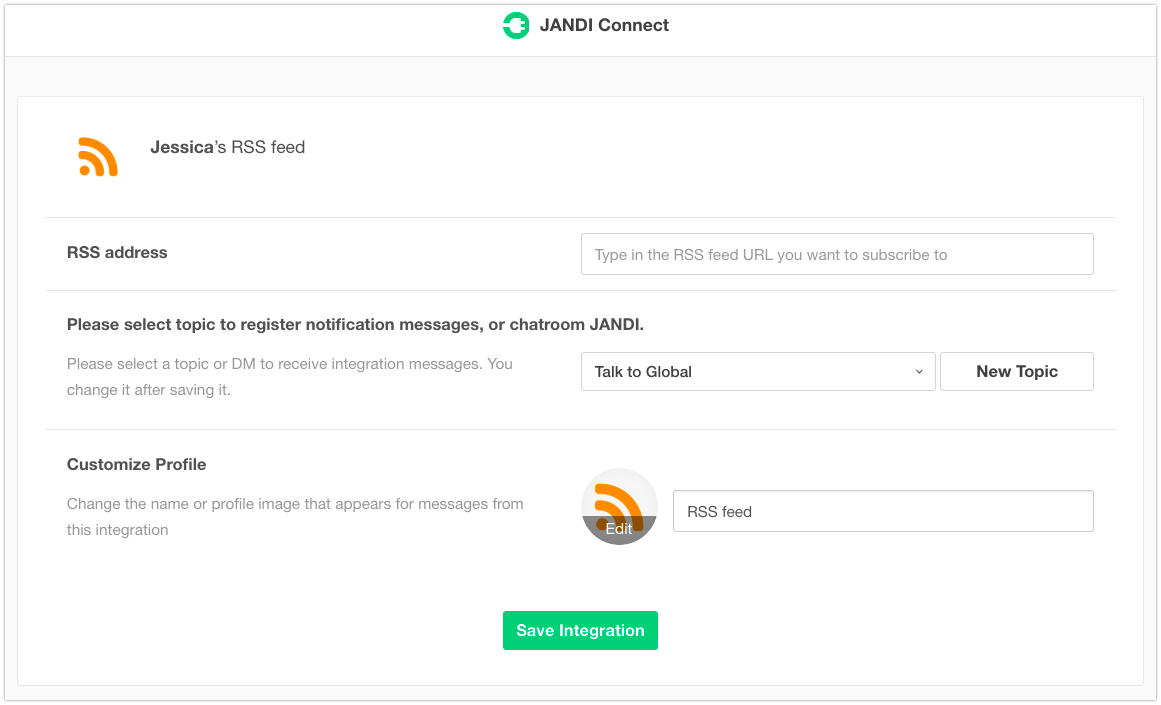 You can find the RSS feed URL list of the media websites that many people subscribe to in general below.
BBC News: https://www.bbc.co.uk/news/10628494
Medium : https://help.medium.com/hc/en-us/articles/214874118-RSS-feeds
Twitter (Social Media) RSS Generator : https://fetchrss.com/twitter
* [Tip !] How to Create RSS link of Google Keyword News
Search keyword on Google and move to [News] tab. You can find the [Create alert] button at the bottom of the page.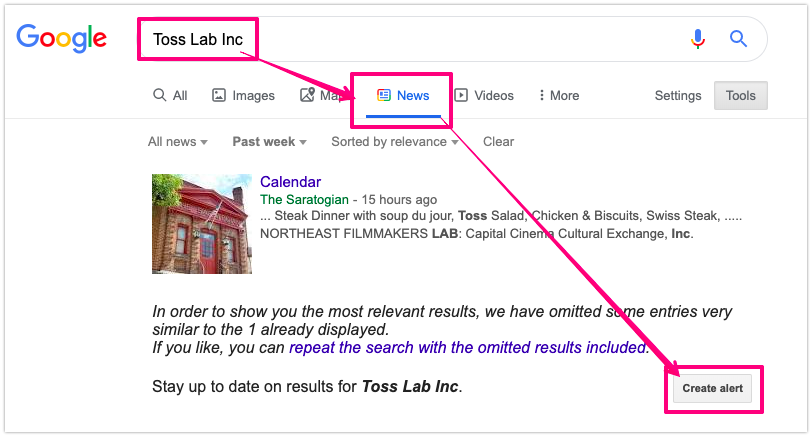 2. Select settings and choose [RSS feed] instead of email as a delivery channel.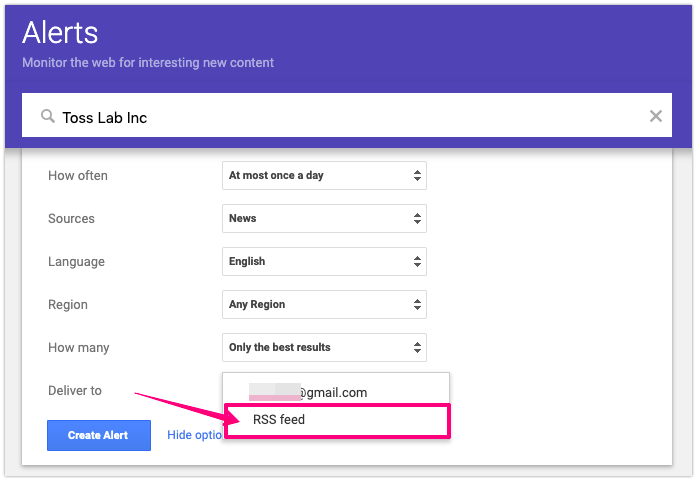 3. Google keyword news RSS address is made! Copy the whole address and paste on JANDI Connect page. 

Once the integration has been successfully completed, the RSS notification message will appear in the JANDI chat room as shown in the image below.

It's not that difficult, isn't it? From now on, monitor your various web contents on JANDI by RSS feed integration with JANDI Connect!
Do you have any questions or suggestions to make while using JANDI? Feel free to contact us at support@tosslab.com