Hello! This is Jessica from the CX team.
What is the first thing you do after making a team on JANDI?
You set up a topic for the team. If you have a good 'topic', which is the foundation of JANDI, all members of the team can use it easily.
In this article, we will share the definition, arrangement, and example cases of using topics.
* Topic vs. Chat 
JANDI has two different types of chat rooms. Topic and Chat.
Topic is a group chat rooms created by subject, such as departments or projects.
Chat is a 1:1 or group chat room that are created by multiple people without subject matter. (Max 10 ppl)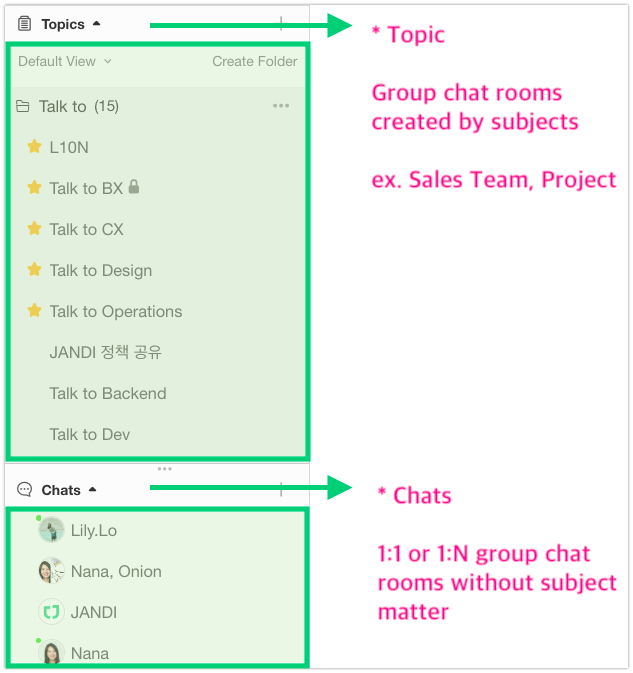 * Chat View vs. Board View
JANDI provides two view types of topics: Chat View and Board View.
Chat View topic is useful for ongoing discussions on specific topics
e.g. by department or project, fast and live conversation
Board View topic is in the form of postings and useful for one-sided delivery or announcement.
e.g. announcements, meeting notes, proposals.
*Board View topics are only available in paid plans.
*The type of a topic cannot be changed after the topic is created. It cannot be changed!
Learn How To Use Chat View Vs. Board View Topics ▷
< Chat View Topic > 
< Board View Topic >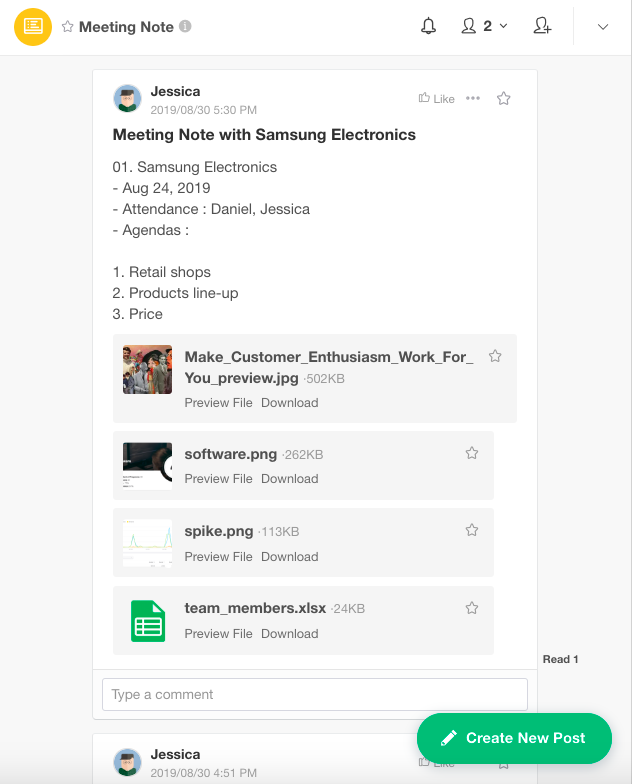 * Public vs. Private
Public topic is a topic any member of the team can find and join.
e.g. Announcements, news topics

Private

topic is a topic only invited members can join.
e.g. Each department, confidential project topics


* Even team admins cannot search and find private topics without invitation.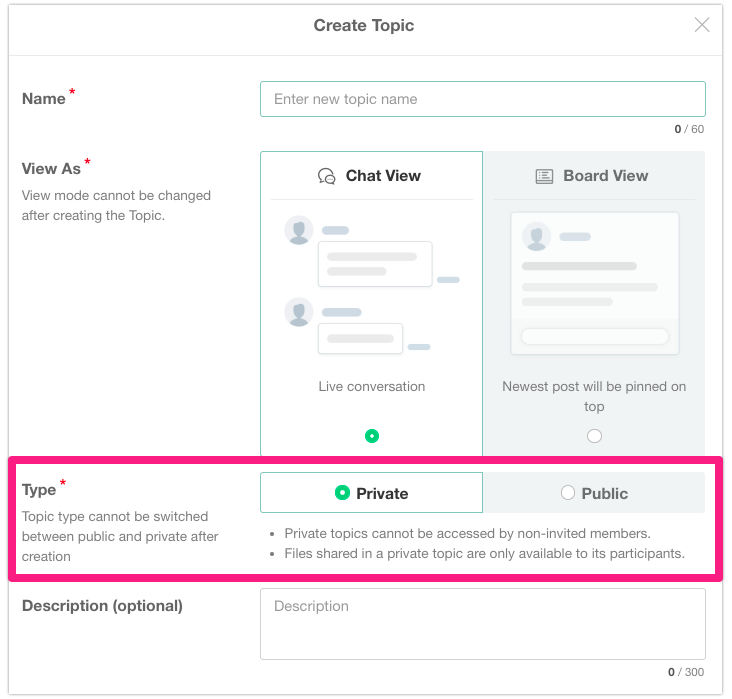 * Default & View Only
Default

topic is automatically set in the JANDI team. All members must participate in the default topic and associates are not able to participate. You can find the 'Default Topic' label at the bottom of the topic name.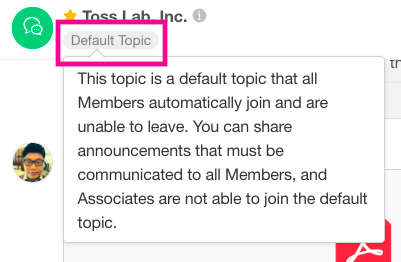 View-only topic setting is an additional feature that enables only admins to write and share files.  Other members only can check the contents and cannot send messages.
e.g. announcements, business reports topic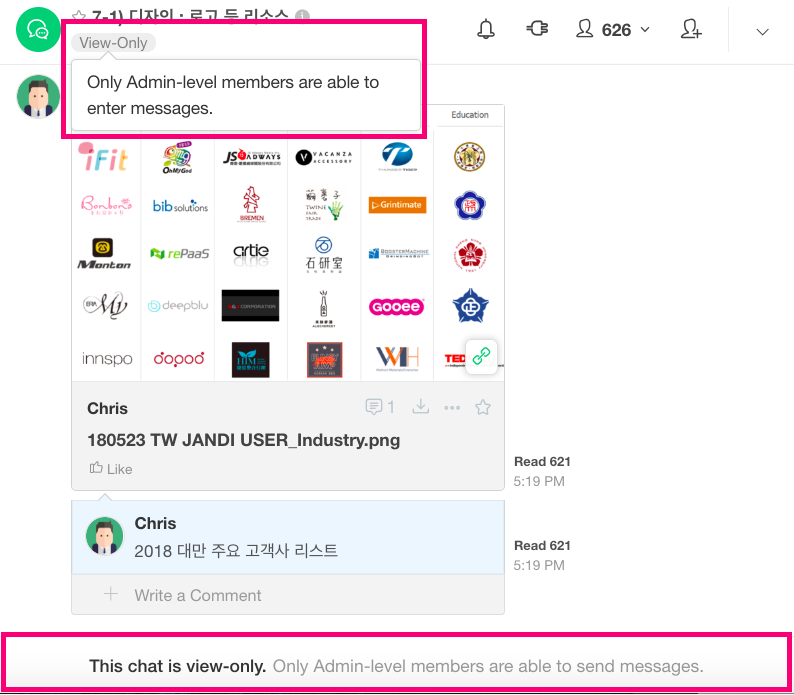 * Topic Naming
Creating in-house rules for topic naming in advance makes it easy to manage topics. Because it's easy to predict the subject of topic and team members will feel comfortable to join topics related to their work.
Symbols (ex.brackets, numbering) allow you to organize your topic list according to importance.
Please note that JANDI topic folder is a personal setting and will not be shared.
Learn how to use Chat vs Board view topics ▷
< Example Rule for Topic Naming >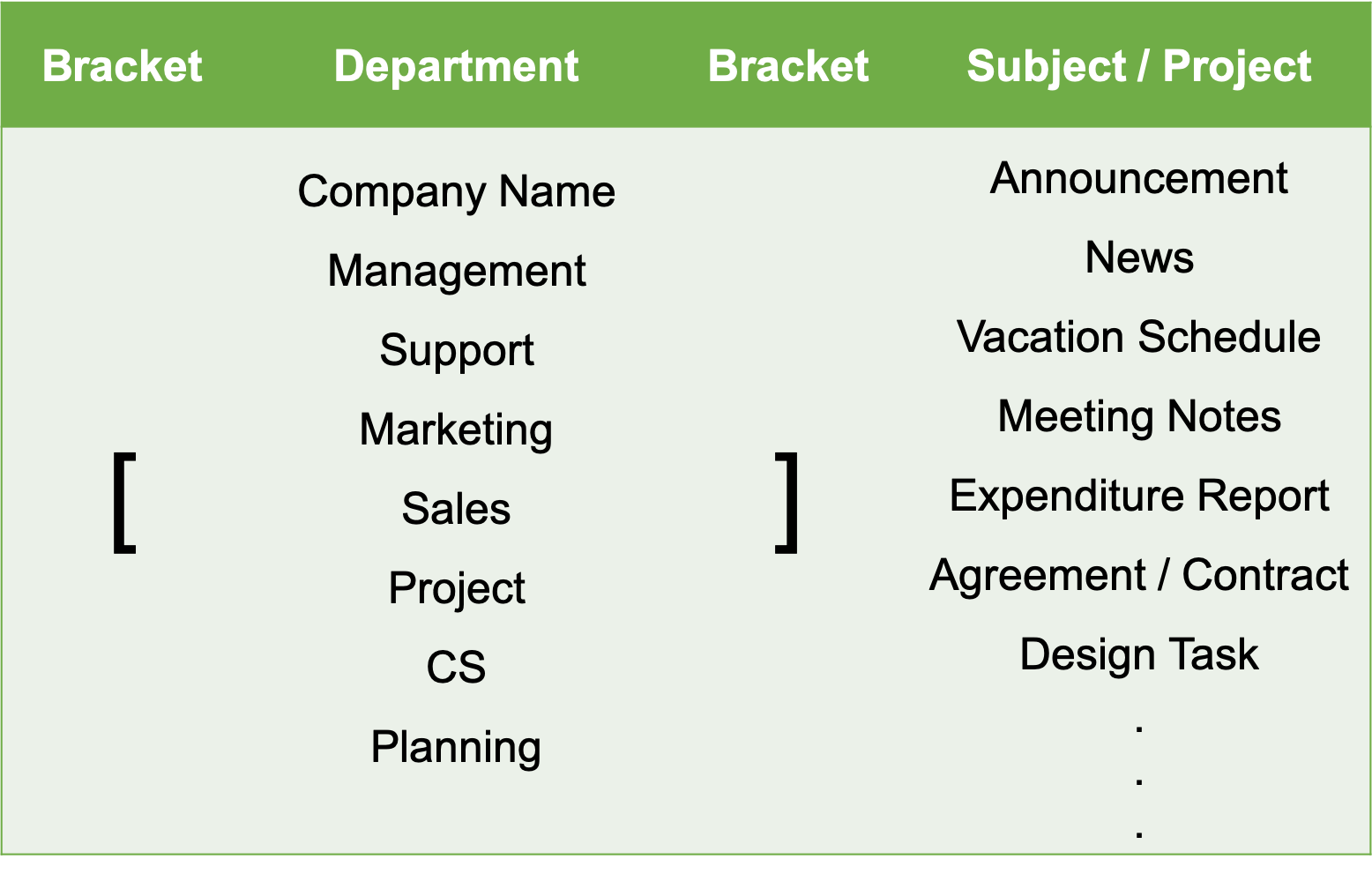 ⬇︎

Example of a Commerce company's topic

Topics can be

divided by store,

making communication with store employees in real-time, and sharing daily sales figures.
You can categorize and manage according to

sales channels

such as online shopping malls, brick and mortar stores, pop-up stores, etc.
Monitoring consumer responses on a topic is also possible. JANDI Connect makes it possible to integrate CRM tools to JANDI. You can create a

CS Topic

dedicated to customer claims and respond quickly.
Collaborate quickly and efficiently

with warehousing teams and logistics warehouses.
< CRM tools connected to JANDI CS topic >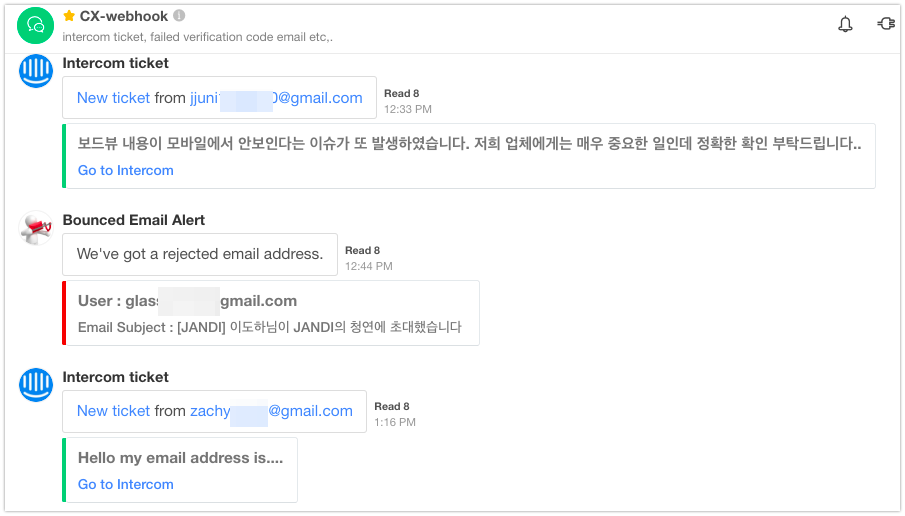 Example of a Manufacturing company's topic

You can quickly share and approve contracts with companies by posting them on the

'Contract' topic.

Departments that have

a lot of fieldwork and need outside-in-house communication

can communicate via JANDI quickly.
You can share

fieldwork records

, so management from headquarters can also follow the issues seamlessly.
Example of Agency's Topics

Topics can be created

per project

for sharing related content and work.
All of the work histories remain, so any projects can be identified easily and quickly.
The topic folder organized by the business process allows you to check the progress of each step.
Example of Topics for IT Companies

Code history can be viewed in real-time via JANDI Connect.
If a test is required due to code change by the development team, you can request a test in the topic

'QA Request'.

The whole company shares

release notes

so that the members of the business team also can check the product updates without missing anything.
Creating and utilizing

service monitoring topics

helps to quickly prevent and respond to problems.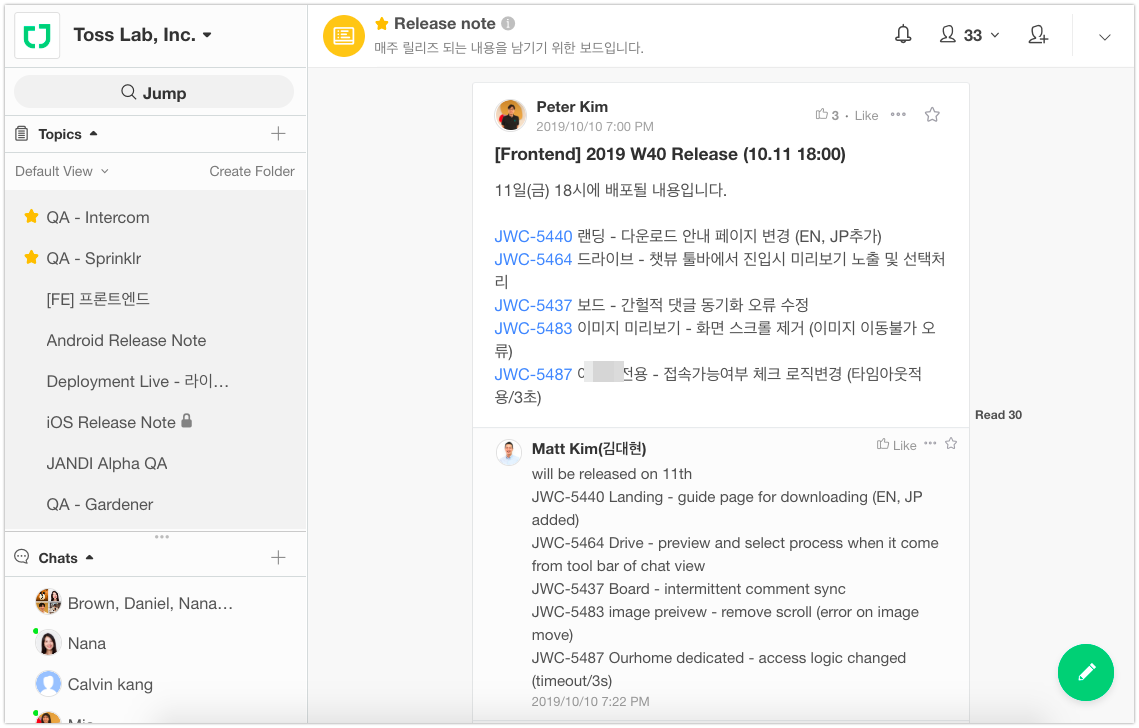 If you have more questions, feel free to contact us via support@tosslab.com.