How To Hand-pick The Right Collaboration Tool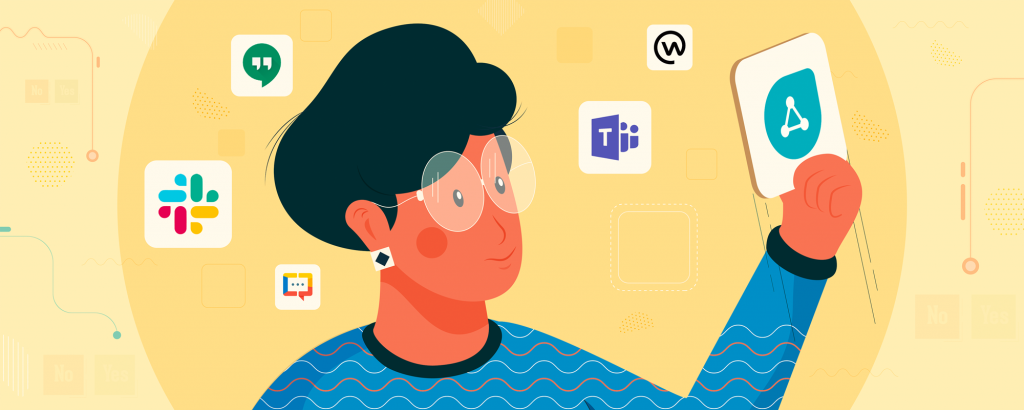 Source: Illustration by Nikhil Kanda on Dribble
According to GitLab, collaboration tools have become more critical than ever. By any interpretation, 2019 is certainly not the year of doing everything in silos, but working cross-functionally that requires everyone to stay involved and connected.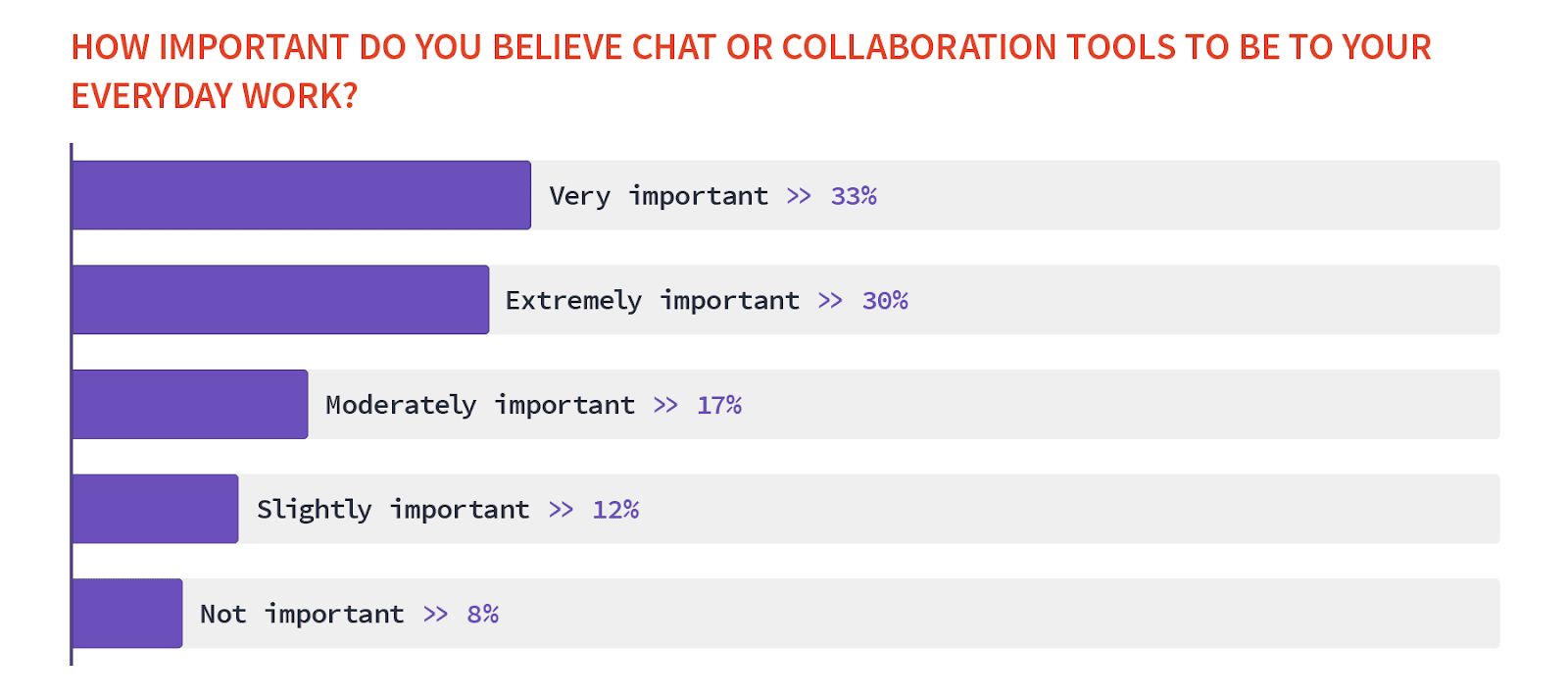 Source: GitLab
When it comes to keeping everyone in a team connected and in the know, organizations regardless of size and industry need tools that enable better collaboration within and across people, workflows, and departments. 
However, selecting the right tool for your team can be a daunting exercise. Not everybody knows exactly how to choose the right collaboration tool for their teams, and that's understandable.  Don't worry, you're not alone.
So, to help you choose the best collaboration tool for your team, let's take a look at these 8 factors.
1 – Help you solve the problems you are facing
Whenever shortlisting a tool, you must consider whether the one you choose can solve the challenges your business is facing. Identify what are those challenges and be clear about it. This could be indirect challenges impacting larger goals such as boosting sales performance or marketing campaign effectiveness. It's easy to jump on the bandwagon because your best friend over at Company XYZ is using Slack. Bear in mind it may work for that particular team but your team may have an entirely different set of frustration and pain with the current tool or groupware in your team.   
2 – Make a checklist of must-have features
You should ask your teammates which features will help them be more productive or what are their current pain-points. List them down but keep an open mind. Consider software tools that offer useful features when others might not, such as smart file management which can help you store, arrange, share and easily find files at your fingertips. Discern what are must-have versus nice-to-have features. The idea of having a certain feature may sound great but is it a feature you want or need? Don't let FOMO get the best of you. 
*FOMO: fear of missing out
3 – Is the tool user-friendly?
This can be tricky.
Don't be overwhelmed by technology or jargon used to describe the tool and its features. Instead, take a closer look at what some of these features can do for you. Ask those familiar within your organization or network about technical features and if it's absolutely critical to you or your team when evaluating a tool. Supplement that with research or reviews if you must. A little research goes a long way. Some considerations may include: Is there a mobile app? Is it easy to navigate? How was the log-in experience? While IT may have a hand in deciding technical and/or compliance fit, don't allow yourself to fall into the common trap that if it's okay' ed by IT, it must be okay for us. Remember, not everyone has the same level of technical skills. 
In fact, to see if the tool is user-friendly, you need to at least do a poll or let your team (both sales and IT team, for instance) try the tool.
TIP: Try out the freemium version if one is available. Certain freemiums are time-bound therefore you may have a limited time exploring. If there are certain features not available in the freemium, ask the software vendor for a limited time trial on the next available version. Most software vendors will be happy to oblige and provide the paid-version for a limited trial. 
4 – End-user automation capabilities
You don't need to be tech-savvy to automate certain tasks. Most tools in the marketplace today have extensive blogs, community platforms, and knowledge base to help you design simple workflows without any coding know-how. These are useful resources to leverage. Some even have built-in automation tools such as Butler in Trello to help you automate repetitive tasks based on triggers and actions. 
5 – Integrate with third-party apps
Before adopting a new tool or app, you may have been using other applications to keep track of projects, KPIs, sales leads, etc and may not necessarily want to get rid of them. Opting for a tool that offers APIs and interoperability is critical in ensuring you do not miss out on important alerts, triggers or notifications from existing applications in your environment. Consider a tool that has an ecosystem of third-party tools built around it's offering.
Slack, for example, allows you to integrate with a variety of tools (mostly tools that can support coders or developers like JIRA) without leaving Slack. Or JANDI also grants you the power of including your favorite Google Calendar and Trello to JANDI, so you will receive notifications whenever there is an update from these apps.
6 – FAQs & dedicated technical support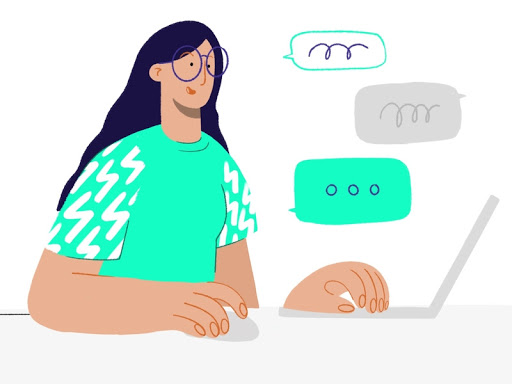 Source: Illustration by DarkCube Studio on Dribble
FAQs (Frequently Asked Questions) are frequently overlooked when considering tools. This is a valuable source of information which could benefit your research when choosing the right tool for your team. You need to look for tools that can offer dedicated technical support and they type of support ie between business hours, next day as well as how support is delivered, typically over email, phone or chat. Consider objectively what type of support best suits your team. SaaS offerings are available in a variety of flavors, from freemium to enterprise and anything in between. Although vendors may label their paid and non-paid versions differ from one to another, keep me in mind the support offered tends to scale up as you opt for higher paid versions.
7 – Security features
You shouldn't neglect this important factor. Especially with new software like collaboration tools, you must be clear about their security features, options, and admin controls. For example, are messages encrypted in transit and at rest?  Are you able to onboard new employees quickly and to turn off access immediately when one of your members leaves? Does the tool offer restrictions on mobile downloads? How does the vendor address data destruction once you have terminated subscription to its service? 
8 – Cost
Collaboration vendors often publish different prices for their paid versions standard premium, enterprise) and are available in monthly or annual subscription. Consider the savings and the budget available. Subsequently, take into account if there is a lock-in period and if there cost associated with early termination. It's further worth asking the collaboration vendor what's their policy on credit and refunds for unused seats. 
If you spend time evaluating these factors before making an investment, your organization will thank you for helping them stand the best chance of successfully choosing, and benefiting from a collaboration tool. 
Taimienphi.vn has written a review article about JANDI app here.