JANDI for Schools and Universities
Whether you're a student, faculty member, or staff, there's no doubt that you have a pile of WhatsApp messages and emails stacked up in your inboxes. Website promos, important school updates, meetings, and memos, piling up to an unorganized and unread mess.
Regardless of what platform you're using to communicate with your classmates and/or colleagues, you should check out JANDI –  a group-oriented messaging platform designed for team productivity. 
Both faculty and students can utilize JANDI for a variety of different things including remote learning.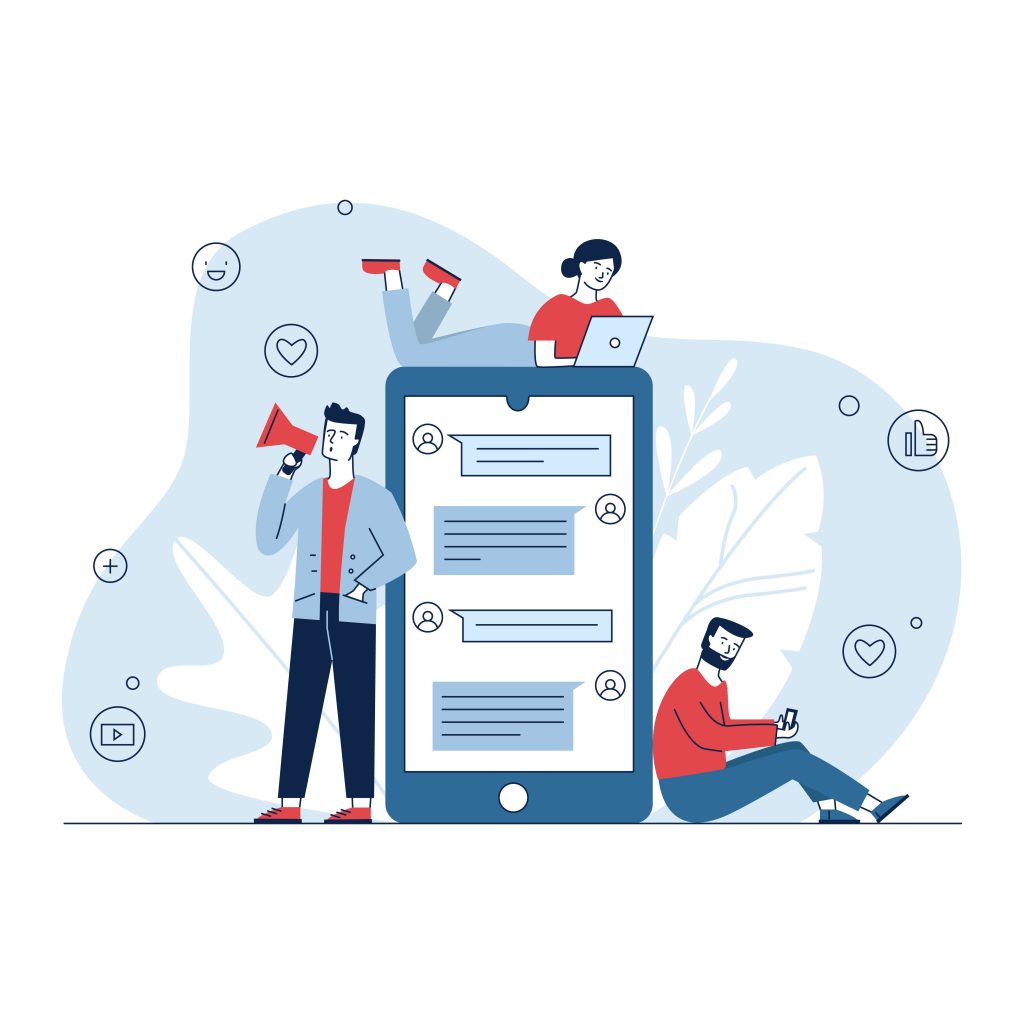 JANDI for Schools
For Students
Why should students use JANDI?
It works like a messaging app
It integrates with Google Suite 
All your classes in one place
How many Facebook groups, Messenger chats, WhatsApp groups, and email forums are you sharing with your classmates right now? How many of those apps also contain your personal chat rooms? Social media can be very distracting, and JANDI helps with that. 
For starters, JANDI works just like a messaging app – but for school. When you use the app you're not just using another messaging app, you're creating a digital workspace. Just search for your class topic and you'll find all your classmates within the team. 
On JANDI students can find each other in common topics and message each other for projects.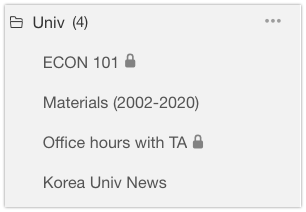 JANDI is user-friendly and you don't have to be afraid of being too formal (there are tons of fun stickers to express yourself!). JANDI comes with a lot of features; you can open shared Google files, set up polls, create to-do lists for your group mates for projects, and view all your files with one click. We host everything you need to make the most out of your class and team productivity. 
And let's not make a mistake – JANDI is not a social media platform. It's a workspace designed for you to use when you need to collaborate with your classmates, professors, and school community. It's easy to use, even if you aren't a social media person.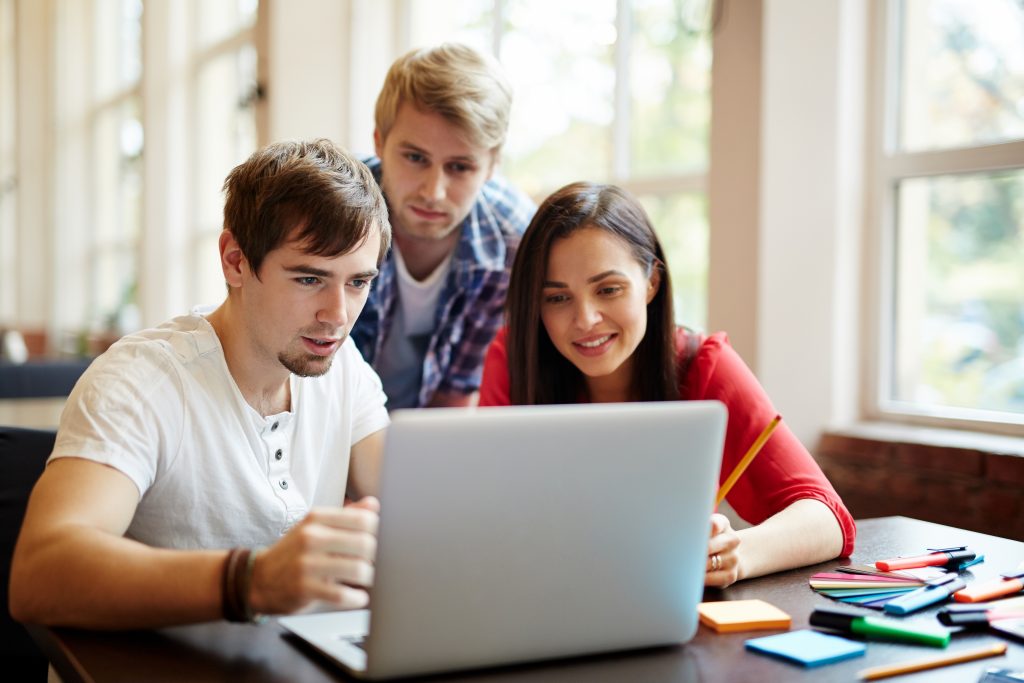 Many of our student users from universities and high schools use JANDI to help operate club activities. Because many students come and go every semester, student staff want to unify students under one communication channel and JANDI handles and maintains these operations efficiently. A lot of club types that benefit from using JANDI are school newspapers, cheering squads, and start-up accelerating committees.
Whether you're in high school or university, JANDI allows you to experience what it's like to organize your projects and work as a team. There are already over 200,000 teams collaborating on JANDI, many of which are large companies.Using it in school helps to prepare you for when you join the workplace and need to collaborate with colleagues and teams in different offices.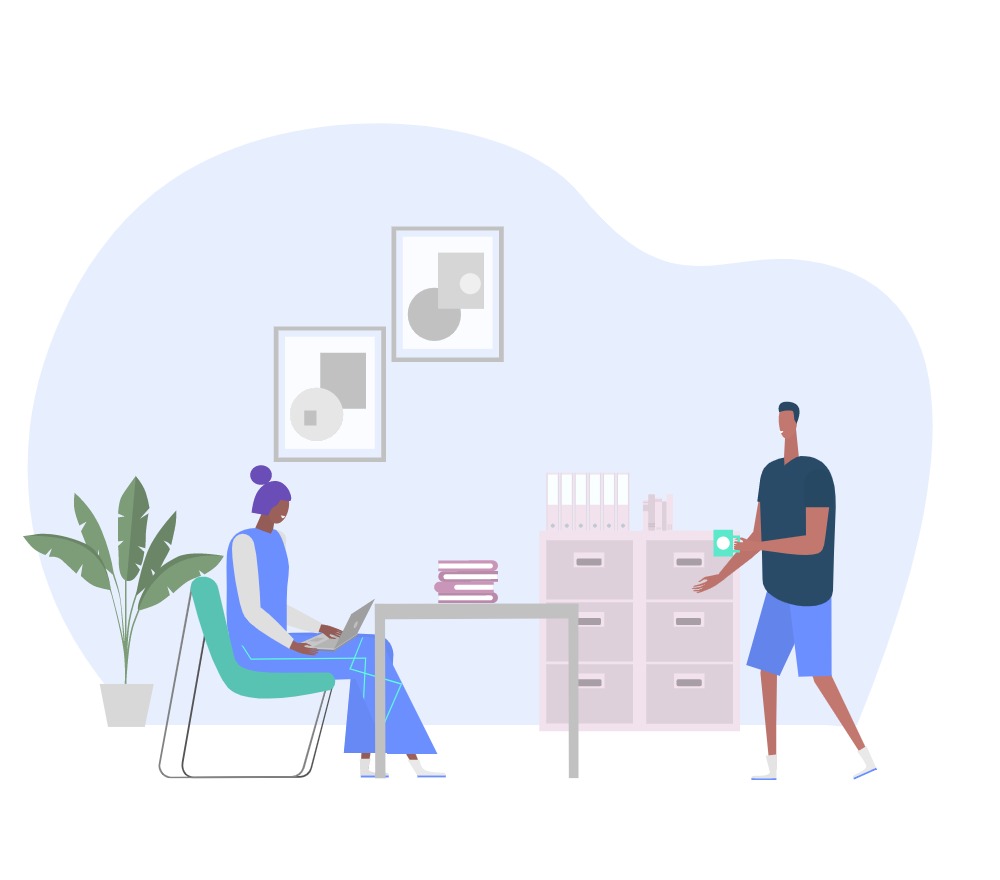 For Faculty
Why should teachers use JANDI?
Share information and engage with students 

Communicate with faculty and staff 

Organize class materials in one place
We know how many emails are sent between staff, faculty, and students. It's easy to lose things in your email – faculty notifications and department memos, school announcements, events, student requests for meetings, and recommendations. Add to all that to the fact that nowadays, both schools and universities have a greater interest in online class instruction using video conferences.
Categorized communication channels all in one app.
JANDI is a collaborative platform with a focus on creating a productive work environment. The school can create different Topics for functions like meetings, faculty chat rooms, and even an online class with JANDI teams.
Create a Topic for each class and communicate with all your students.
Creating a JANDI Topic for a class is a simple way of engaging with your students, and posting announcements or assignments without having to send email blasts. It's instant, and you can see who's read the message, without having to maintain email addresses or worry about bounced and unread emails.
Share files, launch polls, create to-do lists and connect to your calendar. 
Teachers can message all the students in a class or Topic as well as individually. Students can create a To-do task from a simple message, assign it to a team member and even set a due date and reminder! All tasks can be viewed by Topic or by the assigned team member.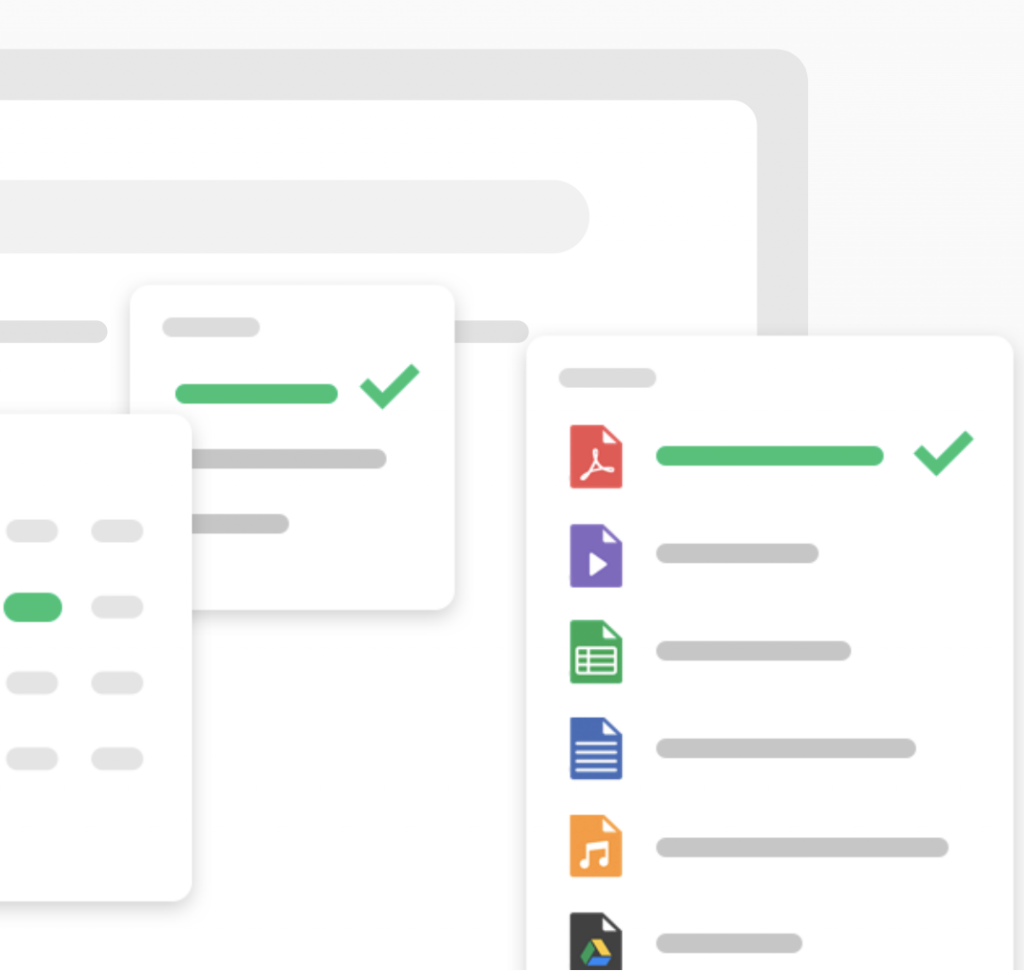 Share materials with everyone in a Topic by uploading directly from your computer, Google Drive, Dropbox, or even your designated JANDI Drive. It's easy to find a file or document because you can search by keyword, file type, in a specific Topic or from an individual member. 
When trying to choose coursework material for an upcoming term, deciding where to host the next event, or even getting student feedback, teachers can create a poll to make the right choice. Votes can be anonymous, have multiple options, and have a set end-date. 
Days, weeks and semesters are busy with schedules packed with classes, meetings and school events. With Google Calendar integration, teachers can stay up to date on upcoming events, view faculty and student schedules, and receive notifications when there's a change to scheduled meetings. 
Signing up requires only an email address, not a mobile number or social media account like Facebook. This means students can work on their group projects removing the distractions of social media apps. JANDI is designed to be a workspace for students and teachers to be productive.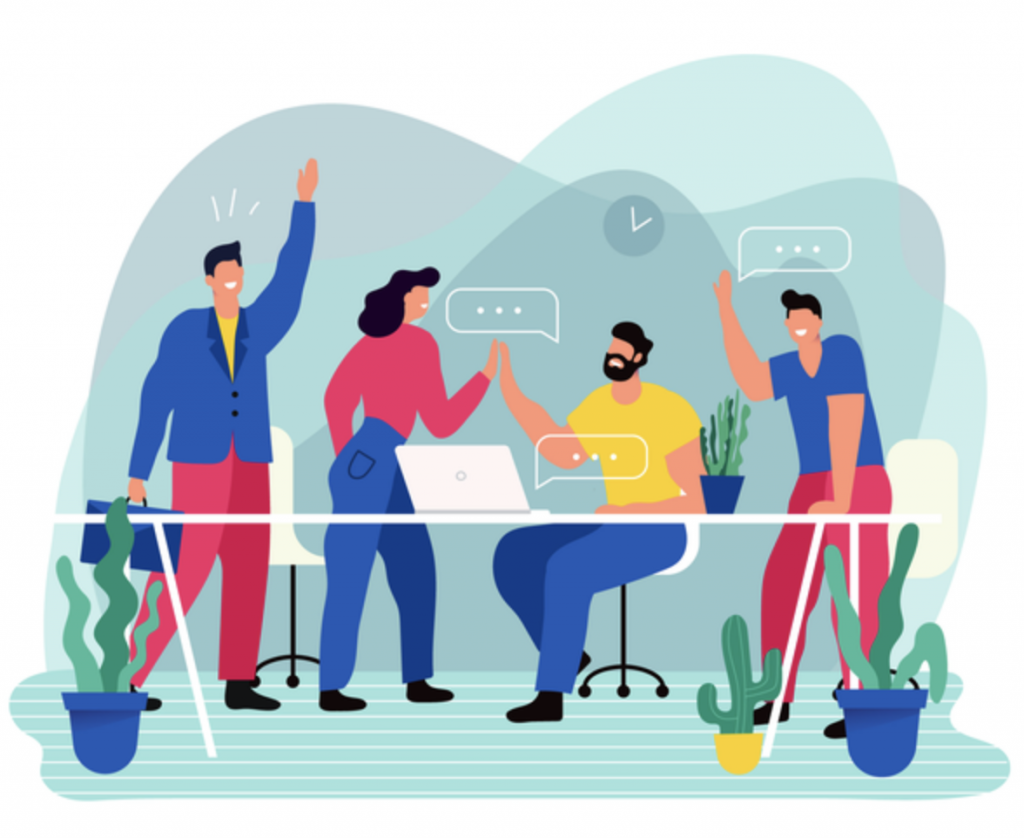 For Admin/IT/Other Staff
Why should admin and staff use JANDI?
Manage events and communication with the community 

Organize team collaboration with Topics by department 

Connect with other work apps for updated information
JANDI can be used to manage events and communicate with external parties such as parents. Public topics can be set up by the JANDI administrator and parents can be invited once the student is enrolled. This gives outside communities a portal to receive information about events like PTA conferences, school open houses, productions, orientation sessions, and so much more. 
JANDI enables you to collaborate with multiple groups all while keeping track of everything in one place. You can structure topics according to different departments such as administration, academic sectors, IT,  parent contacts, student body organizations, etc. On JANDI, you can invite parents as Associates (Guests) free of cost, and some elementary schools and private academies are already utilizing JANDI this way.
We also have JANDI Connect, which taps into all your work apps to pull in the latest information and share it with the appropriate teams. With Google G Suite integration, receive email notifications and calendar updates in real-time. 
Information managed by school administration in Google Forms or Sheets such as new orders for supplies, inventory logs, overdue fees, new student enrollment, etc., can also be reported in organized and designated Topics. This enables you to share relevant information with the right teams. 
* Customer Use Cases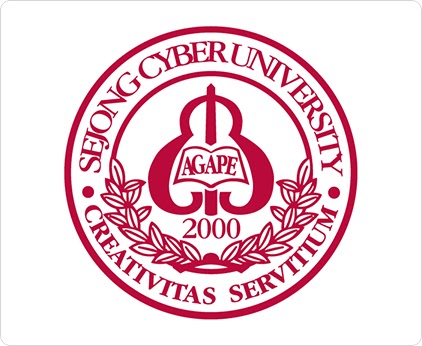 JANDI increased interactions between professors and students.
On JANDI online lectures and real-time communications are possible at the same time. JANDI's two-way communication increases the satisfaction of both professors and students.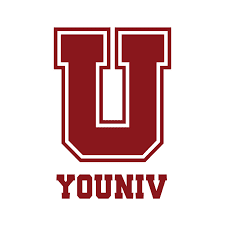 Created a synergetic effect connecting other services to JANDI.
We've experienced a synergetic effect connecting G Suite, Notion, etc. to JANDI. Topic-based chat rooms classify each of the tasks, departments, and projects automatically.
China Medical University's "General Affairs Survival Law"
helps students manage finances.
In society and on campus, there's a general sense of avoiding talking about money. China Medical University's "General Affairs Survival Law" team seeks to help students thoroughly understand how to manage administration, finances, and accounting, in addition to a heavy academic workload. 
The aim is to transfer learning and experience of general affairs and financial management to new students. "Facebook is too complicated for team discussions"
Imagine you have a chat box to discuss with A, a chat box to discuss with B, and a chat box to discuss with A, C, and D. All of these chat boxes make it difficult to locate important information, which often causes the dilemma of important information disappearing.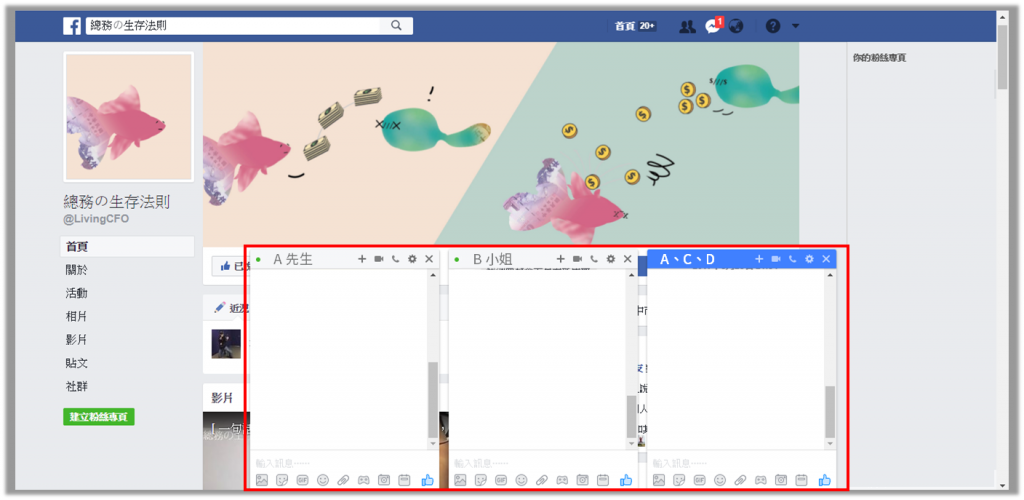 To avoid the problem of losing information, the team decided to change its communication tool and adopt JANDI. The student organization created topics for different tasks, projects, or events and they use mentions to address individual members in a group. As senior students graduate and leave the team, new students join and have access to the information that was shared in JANDI. 
Graduation Exhibition uses JANDI with Trello
to create a new collaboration experience. 
Chengda Engineering hosts a 'new generation design exhibition' bringing together more than 30 years of collectivized graduation exhibitions from all design disciplines in Taiwan. The exhibition spans products, multimedia, graphics, videos, packaging, craftsmanship, space, fashion, etc. 
Working behind the scenes of the planning team in successful university design
In order to produce the exhibition, the planning and preparation teams used JANDI to manage a large number of pictures and documents being shared and have real-time discussions. By connecting JANDI with Trello, everyone was able to stay up-to-date with notifications on status updates for project tasks.
The Chengda graduation exhibition saw more effective communication and collaboration using JANDI over the previous platforms such as Facebook or LINE.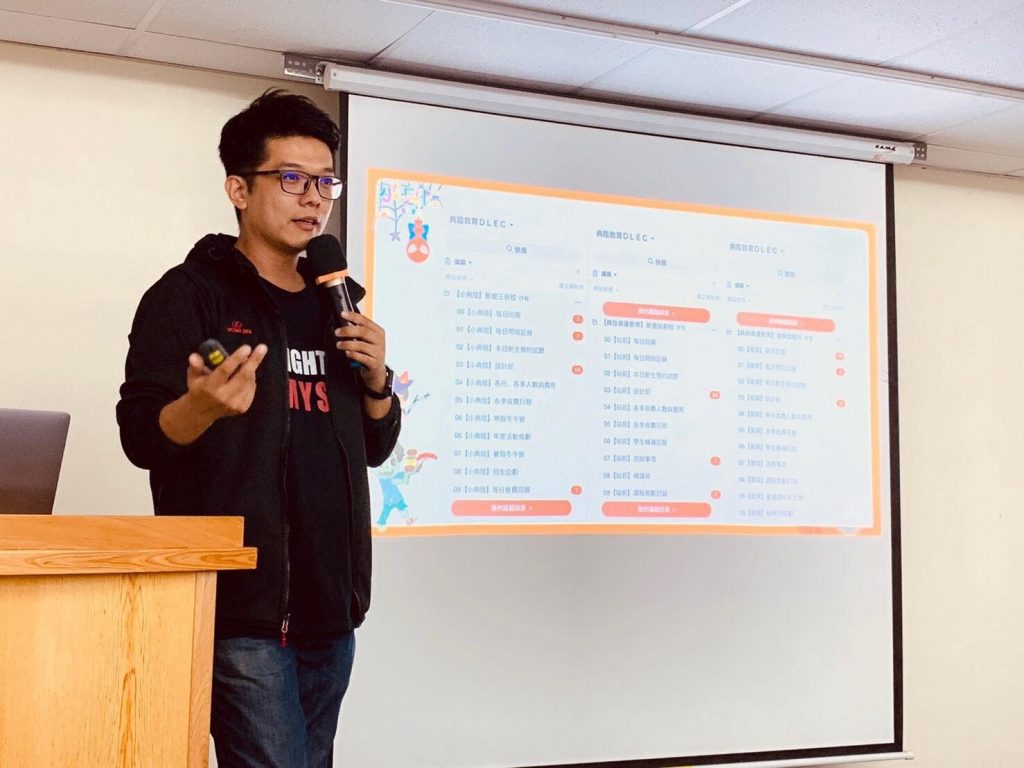 Danlu Education Group improves internal communications across 3 branches. 
Danlu Education Group has three branches in the Tainan district to teach courses from elementary to high school levels. Digital tools have been used to improve education for students, but also the company's own internal organization needed to address work communication and efficiency for employees.
"I found that the JANDI interface is easy to use. I asked other colleagues with more intensive communication to join the test first, and when I found that the functions were complete, I gradually extended it to all departments and colleagues" —Allen, Founder of Danlu Education Group
We are using JANDI for – 
Organizing topics and discussions for each branch in folders 

Reviewing daily reports from branches including parent inquiries and registration status 

Uploading files and pictures regularly and adding comments and discussions in threads

Searching for files across all topics at once without having to know which group shared

Clarifying operational issues regarding HR, marketing, and company activities
Danlu Education uses JANDI to communicate efficiently and change the efficiency of internal communication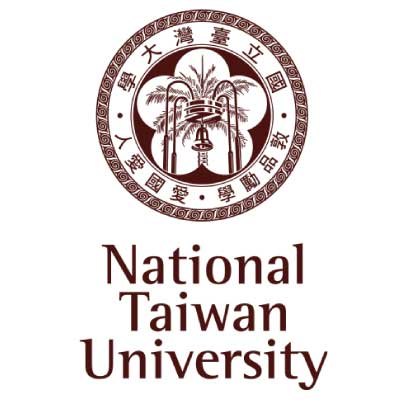 Student Organisations at National Taiwan University 
The Head of Student Organization at National Taiwan University studied active university organizations in order to identify common issues between organizations, communities and new teams.
We are using JANDI to
Remove distractions by using Facebook or Line to collaborate
Search for files and manage storage limitations
Track group tasks and assignments
To deal with these issues, the organizations made a shift to JANDI allowing them to:
Create a hierarchy using folders for each department with topics relevant to that team 

Search messages and files by topic, member, file type, and ability to filter by date range 

Conduct focused discussions by commenting on shared files in a single thread

Enable good work habits through a daily log in and addressing items with @mentions first 

Handle issues by having a designated folder to track tasks and assigned to-dos 
* Summary 
No matter what role you play at school, JANDI is a tool that's useful for you to keep track of what's going on and what needs to get done for you and your team. Get JANDI with full features for FREE here.
Our messaging interface makes it quick and easy to communicate with everyone involved in the team – students, faculty, staff – anybody! We help you reach out while removing the usual distractions of social media so that you can work at an efficient and productive level. 
A lot of top Korean privileged universities like Seoul National University also utilize JANDI for their team needs.
Whether you need to organize events, set up meetings, reach out to parents, or have a group project, JANDI is a platform that's made to suit all your communication and productivity needs.