What Is The Difference Between Telegram And JANDI ?
Telegram is a cloud-based instant messaging app gaining popularity at the workplace. When used for work communication, some of the following challenges come to light: 
1 – Searching for documents is difficult and time-consuming.
2 – The contact list is created based on phone numbers and requires contact permissions on mobile devices.
3 – In some countries, Telegram is banned or temporarily blocked. So if you have a global team, you'll need to find an alternative.
4 – Normal chats are not end-to-end encrypted, only the secret chats are, which may lead to the risk of leaking company information.
Whereas, JANDI provides a solution for workplace collaboration, with over 200,000 teams using this tool to stay connected and work better together. On JANDI, teams can create topic-based group chats, share files securely, search using filters, manage their tasks with a simple to-do list, or enjoy having unlimited video conferencing unlike any other.
Let's see how JANDI stacks up against Telegram for work purpose: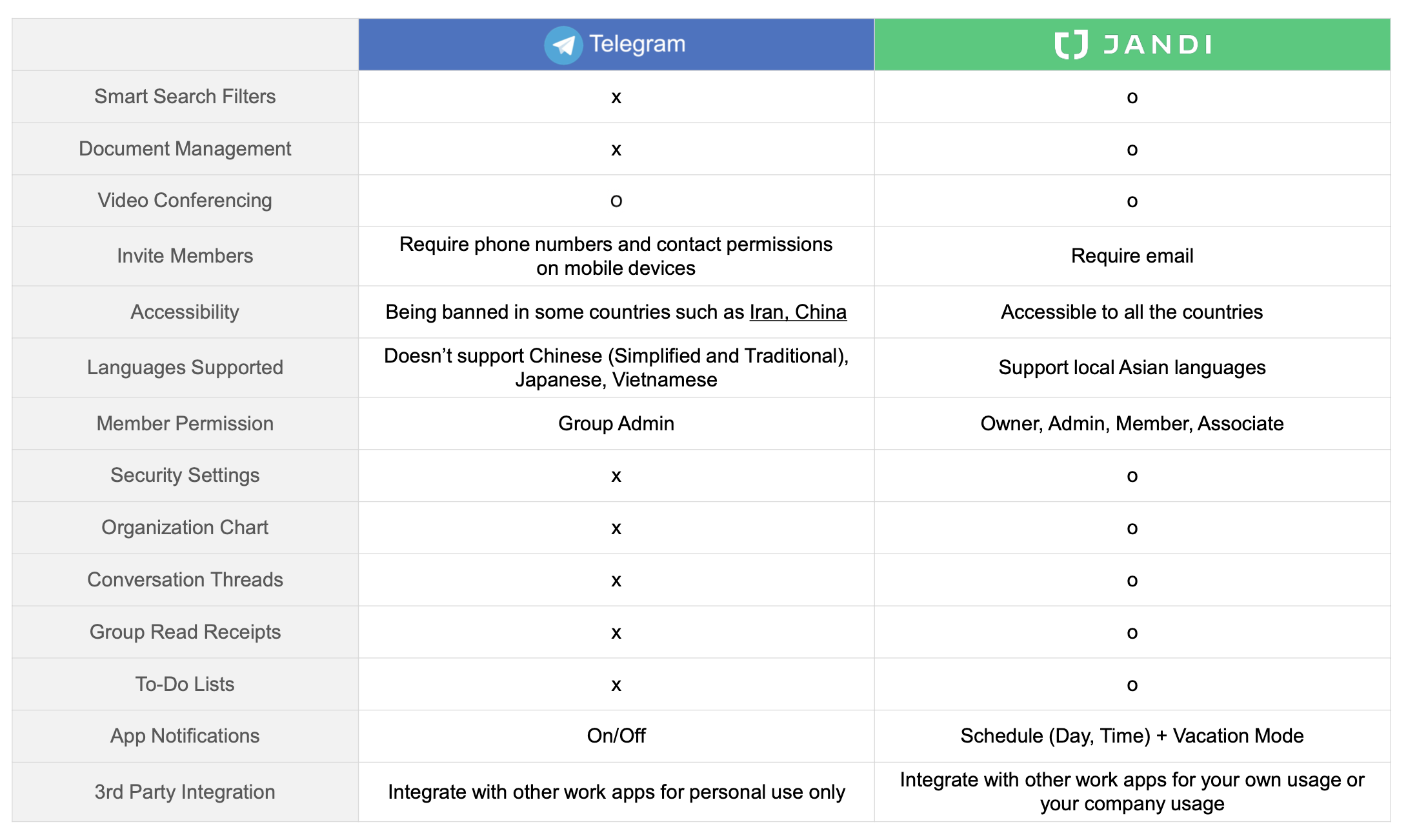 Smart Search Filters
Use filters to find messages and files quickly. Data history is also available to newbies.