The Reason NEXEN TIRE Chose JANDI as a Collaboration Tool
It is no exaggeration to say that 'communication' is the most important thing for companies to conduct business and projects. For the company to run smoothly, it is necessary for each member to be assigned appropriately to the essential tasks and to share opinions to bring out the best results. In the past, members communicated and exchanged ideas through face-to-face meetings. However, the number of people gathering in one space is gradually decreasing as we enter the 'Post COVID 19 era.'
At times like this, companies turn to 'collaboration tools' as a solution. The idea is to exchange various opinions without having to face each other through wired and wireless networks. Some use personal messengers such as KakaoTalk or LINE. The problem is that if you handle business materials with a personal messenger, you may accidentally distribute important data or lose important data. Most messengers have a storage period, so data download is impossible after a certain period. Data loss in a work environment is fatal.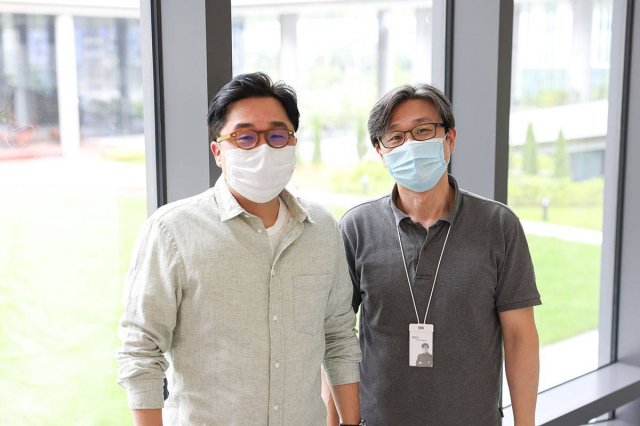 Unlike personal messengers, collaboration tools allow communication according to specific tasks and enable people to handle data more efficiently. Therefore the number of cases where many companies have reviewed or introduced collaboration tools is rising. NEXEN TIRE, a global tire manufacturer, is also one of the companies that improved efficiency by adopting a collaboration tool, and they chose Toss Lab's JANDI. Then what are the reasons behind the corporation's decision? To hear the story, we met Yang-sun Choi, the Director of NEXEN TIRE's enterprise resource management (ERP) team, and Seok-won Kim, director of the marketing strategy team.
Global companies seek the right collaboration tools, and the service chosen after consideration is JANDI.
---
JANDI is a collaboration tool used by more than 1,700 people in NEXEN TIRE, including managers, expatriates, overseas managers, and production employees. However, before implementing JANDI, NEXEN TIRE, like any company, said that it was communicating using personal messengers at work. The distinction between public and private communication channels wasn't clear because employees had to use personal messengers for both work and personal matters. It was also a potential problem that there was concern that work-related records might not be adequately classified or deleted.
As a global company competing in the market with production bases in Korea, the US, and the Czech Republic and overseas subsidiaries in China and other areas, NEXEN TIRE felt that it was outdated not to adopt a proper online collaboration tool. This idea brought up the need for an efficient tool for all employees at the company. Director Choi Yang-sun said, "At first, we wanted to introduce a messenger, not a collaboration tool, but we paid attention to the fact that collaboration tools have become a trend these days."
In the process of reviewing to introduce a collaboration tool, Choi explained that he fell into another concern. In reviewing various tools, a question arose about choosing the On-Premises method or the SaaS – Software as a Service method. In the On-premise method, a system is built in-house and operated directly. SaaS is a method of purchasing and using cloud-based software services from an external company.
NEXEN TIRE decided to adapt SaaS after much consideration. This is because a stable service is essential for flexible collaboration across international borders. Also, by using the SaaS method, updates are made steadily without additional costs. In particular, from the standpoint of a global corporation, the premise was that they should have access to the network without problems in any country. The reality is that some foreign countries have a relatively poor network environment, and this factor needed to be considered seriously. 
The final question remained: which service to choose? NEXEN TIRE began to review several services and eventually decided on JANDI. Regarding the reason for selecting JANDI, team leader Choi Yang-sun said," We had many options to choose from, but there was no reference case in China. On the other hand, JANDI already had Chinese users. Also, since the service is based on Amazon Web Services (AWS), I thought it would be better for speed and service stability. It is one of the cloud companies that are recognized and serviced all over the world."
The significant change since implementing JANDI is more collaboration among groups. 
---
When asked about the significant changes after adopting JANDI, Director Kim Seok-won said, "It is easier to coordinate and announce the schedule through one unified route." Director Choi Yang-sun added, "The distinction between the public and private areas, which was the initial purpose of implementing JANDI, seems to be progressing." By using a collaboration tool, the window for communicating with the employees has been unified, and an environment in which people can naturally focus on work and personal life has been created. 
If they adopted any other collaboration tool, it would have been used among members in a single team. However, JANDI enables members to communicate with other team members as well. Through JANDI, members don't have to have met the other person they are working with. JANDI has an organization chart feature that allows members to see information regarding members, positions, and departments. This feature is custom made for Asian corporations' needs. Toss Lab has also optimized JANDI for NEXEN TIRE in particular.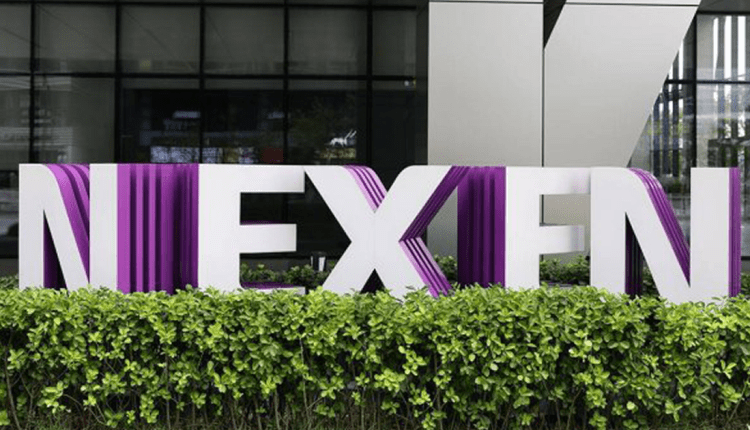 By looking at the organization chart in JANDI and finding the necessary members for collaboration, it became possible to conduct efficient work. This feature has been a big help for global communication. Using JANDI, global collaboration capabilities have improved as it facilitates communication with expatriates and locals in Korea and Qingdao, the Czech Republic, and China, and enables unified communication with the headquarters. This is possible because JANDI is a SaaS-based collaboration tool. 
Of course, it was difficult to replace existing messengers with collaboration tools. Even after adopting JANDI, some are still using personal messengers. However, the company believes that over time all employees will eventually collaborate using JANDI at the workplace. 
"One thing that I felt during the process is that everyone prefers what is familiar. So are the young employees in the company. Some complained that the previous way was good enough. There were even talks about whether the management was introducing a new tool for surveillance. However, it was clear what we wanted to achieve, which is the unification of communication, so we expected time to solve it."
Director Choi Yang-sun says that the majority are currently communicating and collaborating on JANDI, and the complaints and concerns that were first mentioned were eventually settled and disappeared. Because JANDI was easy to use, members naturally began to use it without additional training or guide. As members used it more than a certain number, it served as an integrated communication channel.
Director Kim Seok-won also said, "There was some confusion in the beginning. Some used it, and some didn't. However, in the end, for the successful establishment of a collaborative tool culture, team leaders and above agreed to communicate with JANDI, and naturally, the team members followed. When the communication channels are unified, it seems to unify the entire group as well. 
Mid-sized companies begin to adopt collaboration tools to expand overseas.
---
NEXEN TIRE initially adopted JANDI so that even members who haven't met face-to-face can communicate with ease. Although there have been difficulties in the beginning, most employees, domestic and abroad, now use JANDI as the primary collaboration tool. This will be one of the examples of innovation in the way we work.
In addition to NEXEN TIRE, several companies are introducing or reviewing collaboration tools other than JANDI. This is because efficient work can be carried out non-face-to-face in the remote working era.
When asked for advice from the company's standpoint that adopted a collaboration tool, Director Choi Yang-sun recommended that companies focus on overseas accessibility. 
"I was surprised that despite many companies using corporate messengers or collaboration tools, they were not well prepared to communicate with foreign countries. Even if you haven't expanded overseas right now, you need to prepare in advance for the future. Find out whether you can support overseas services and multilingual. Besides, software services like JANDI (SaaS) should also be cloud-based."
* This article is originally posted on IT DongA.com