HAUZ: Simplifying Remote Work with JANDI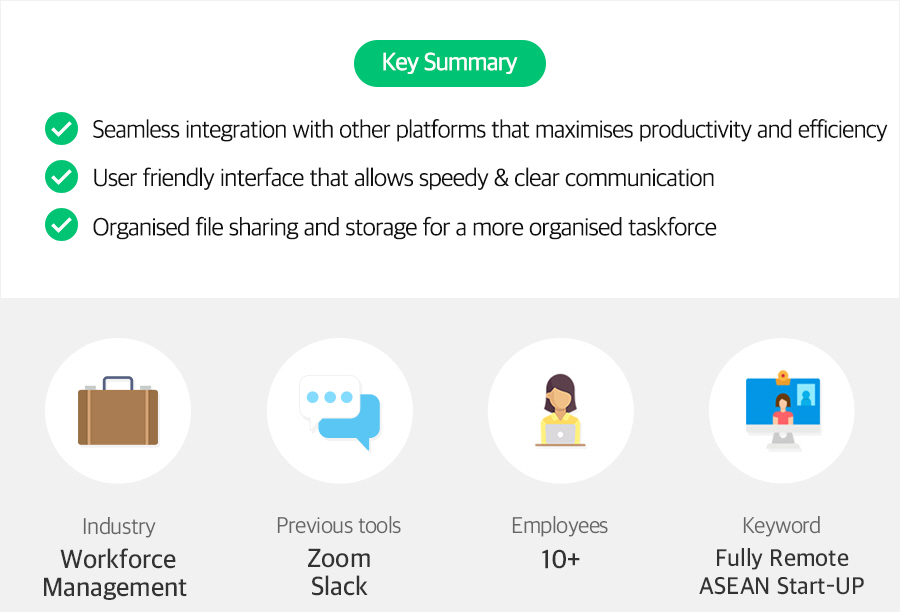 Who is HAUZ and what does HAUZ do?
---
HAUZ is a Software as a Service (SaaS) workforce management solution for hourly mobile workers. HAUZ believes in harnessing the power of technology to eliminate manual consolidation work (manual processes) so teams can focus on what matters most.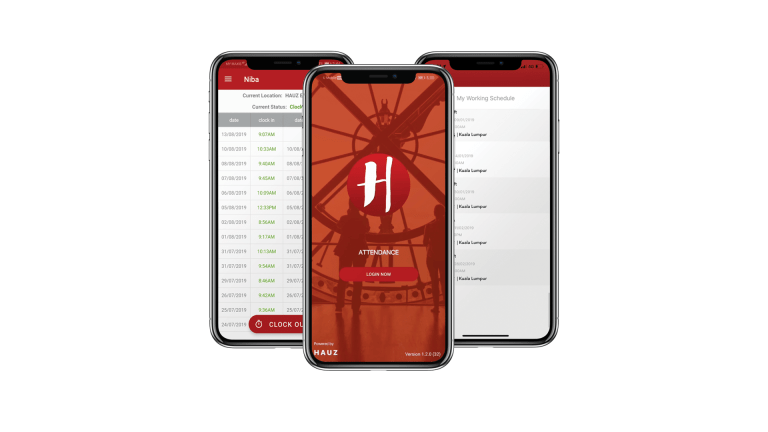 HAUZ offers powerful features such as digital clock-in and clock-out system, e-leave management, team scheduling, operation reports submission, real-time employee activity updates and many more! Having founded in 2018, HAUZ currently operates in Malaysia and Singapore, serving a multitude of industries: Security Guarding & Patrolling services, Constructions, Facilities Management, Cleaning Services, Property Management, F&B, Retail, Startups, etc.
Key Highlights:
– Winner of NEXEA Accelerator Program (2019)
– Finalist of MDEC Founders Grindstone 2020
– Draper University Scholarship
– Top 40 Malaysia Global Innovation & Creativity Centre
– Expanded into 2 Southeast Asian Countries (2019)
What was the communication and collaboration like before JANDI?
---

Before JANDI, most of our communications have been via Zoom as 50% of our staff were working on-site and 50% were working remotely. However, things took a turn with the COVID-19 lockdown where 100% of our staff had to work remotely. We needed an app that can seamlessly compliment Zoom, hence why we chose JANDI. JANDI is quick, simple, easy to use. We tried the Slack Freemium but the internal take-up was below expectation. Our team preferred JANDI's clean and simple user interface so it was easy to fall in love!
Why did it make sense adopting JANDI for your team?
---
As HAUZ migrated to becoming a 100% remote working team due to COVID-19 and given that Zoom was our primary communication tool, we needed a platform that can fill in the gaps. It was clear we needed something more collaborative.
It is essential for us to have a platform where we can share our workfiles in one place without having to switch back and forth. ​With JANDI we could share files of different formats such as pdf, Google sheets, Google docs, Powerpoint presentations, audio files, and even screenshots!
Moreover, ​JANDI eliminates the need to rely on multiple platforms ​to get things done​. It has chat rooms for casual or work discussions, easy and comprehensive file sharing feature, integration with our heavily used tools such as Zoom, Google Drive, Google Calendars and best of all, to-do lists for assigning tasks on the go. We value ​clear communication and we want to get things done simple and quick which is what JANDI offered our team.
How does JANDI provide value to deliver your product or service?
---
With JANDI, we've noticed an increase in team efficiency and productivity​. This is all thanks to JANDI's simple and easy to use interface, there is a desktop, browser and mobile version. So our team is able to respond in real time to complete shared tasks with dependency to other team mates. This ranges from discussing marketing creatives, launching new features, approving budgets/spend, sharing results and updates, customer feedback and a bunch of other day-to-day operational things we have on our plates.
We appreciate the ​clear & smooth communication JANDI offers with easy to sort (alphabetical order, recency order, starred) topics/chat room in board view or chat view.
In addition, the advanced search tool allows users to quickly retrieve files or documents by topic, member, date and file type; gone are the days of tediously scrolling through messaging apps (WhatsApp?) for a file or document. All these little features drive up efficiency as we spend more time focussing on what's important for our business.
What are your favourite features and how was your experience adopting JANDI?
---
Our favourite features include:
Organizing Chats Rooms (Topics) into Folders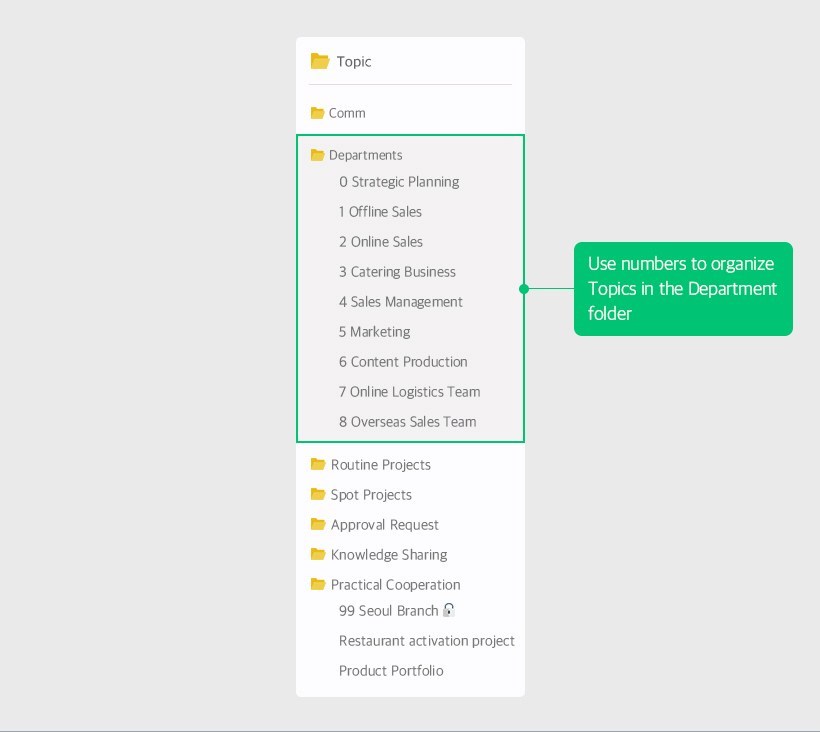 Everyone works differently and JANDI understands this by allowing users to organise their folders in whichever way they want, thus empowering our team to better manage their workflow.
Native Integration with Zoom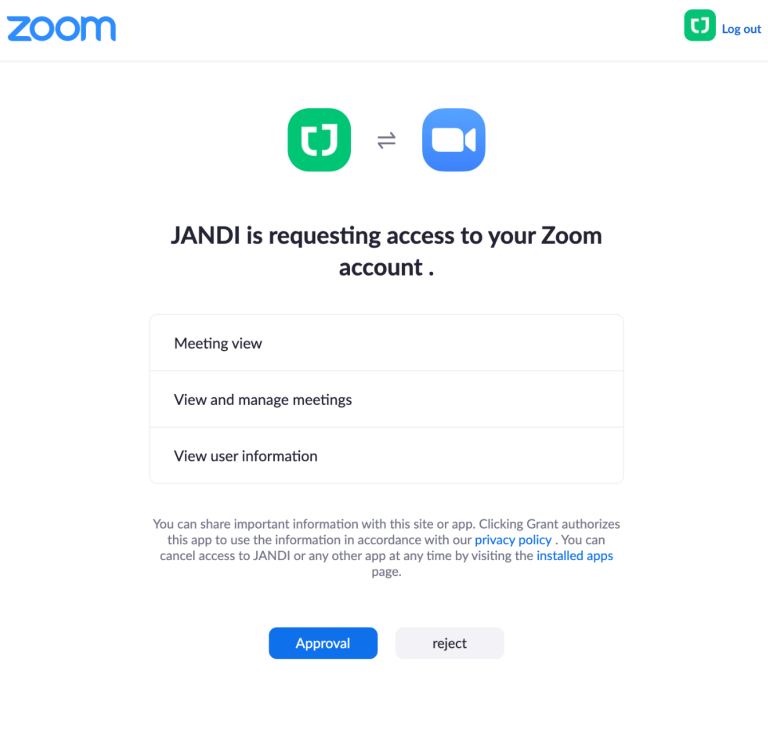 Prior to embracing a 100% remote workforce, HAUZ relied heavily on Zoom as the primary source of communication between teammates. JANDI's integration with Zoom enables us to document our chat history after the Zoom call ends. We can assign tasks to ourselves and others to avoid miscommunication or from things falling off the crack.
Organised file storage system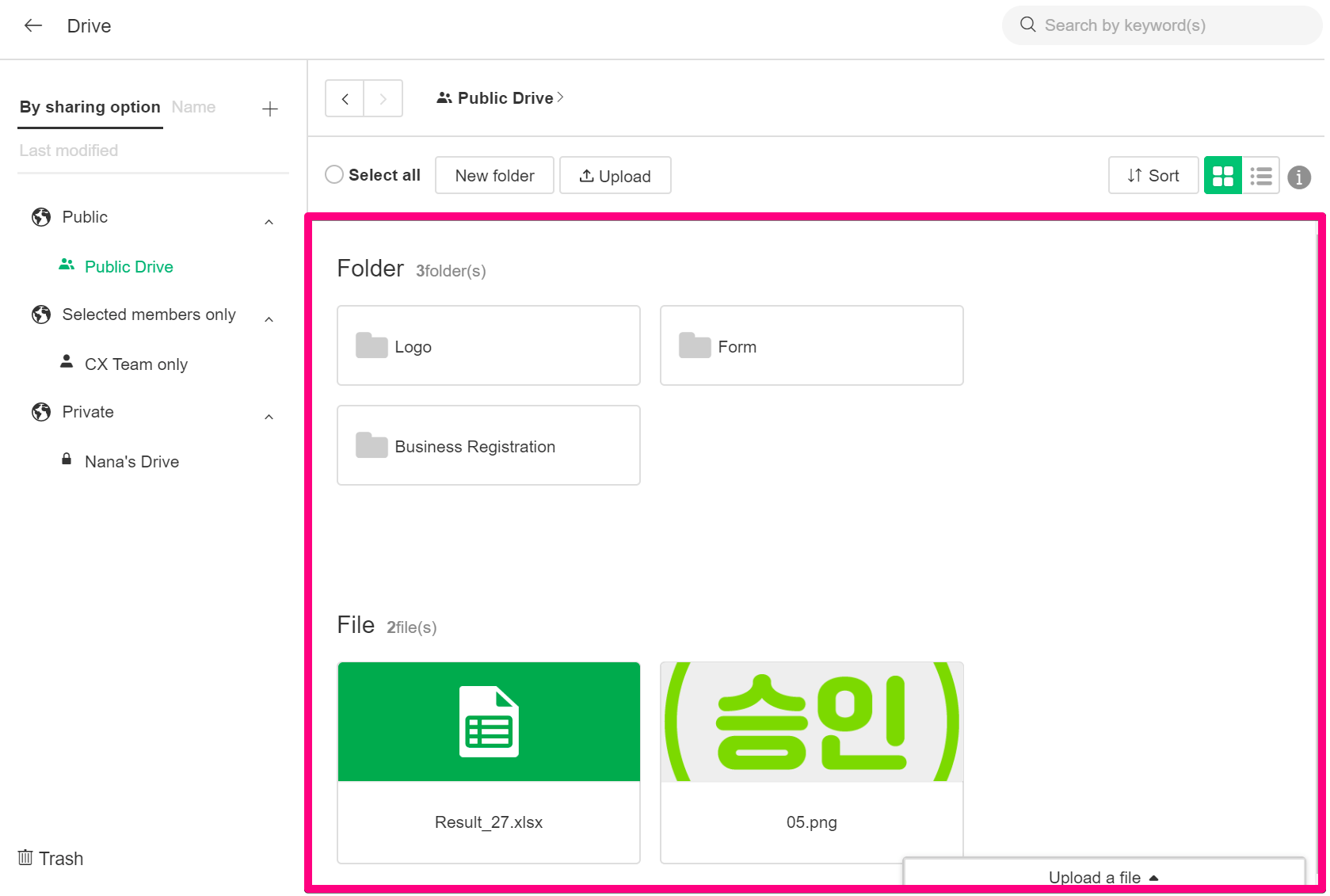 In the 'Tool' section, we can see mentions, polls, file, starred messages and drive folders. The file storage tab displays the files shared in joined rooms, by members and file types. As for the drive folder, it can be viewed by name, sharing option (public or private) and date of creation. The organisation of these files have been super helpful as we have remote teams in Malaysia and Singapore working on common projects. As you'd imagine the teams are sharing files and commenting, so having some context to what is discussed helps each member manage their task and responsibilities better.
Advanced Search filter to easily locate files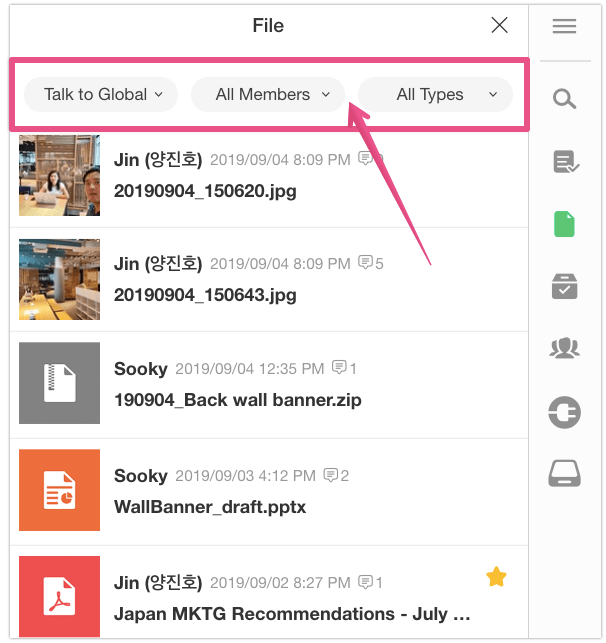 If we do need to search for a file or document, it is easily done just with the search bar. You can search for files by topic, member posted, date of sharing and file type. Long gone are the days of tediously scrolling through hundreds of messages to find the file we need.
It's worth mentioning that we have tried the freemium version for Slack but the onboarding internally wasn't up to our expectations. This was the reverse for JANDI, we were able to quickly figure out how to operate JANDI and if we had any questions, the built-in support feature allows us to quickly get in touch with the JANDI local and HQ team.
What companies would you recommend JANDI to?
---
JANDI really helped us with our productivity and efficiency.
We would recommend JANDI to other companies like us: companies with a remote work force and companies working in a fast-paced environment. JANDI's features that really helped us with our productivity and efficiency were the seamless file-sharing function and task assignment, also known as the To-Do List. Our company relied on Zoom as a primary communication tool so it was lovely that we found a software that complements our tried and tested, familiar communication tool instead of having to relearn and adopt a new tool.
Other than that, we highly recommend JANDI to other tech companies or start-ups because of the seamless integration with GitHub, BitBucket, Jira etc. Other general productivity applications integrated with JANDI are Trello, Google Calendar. You can even keep up-to-date with industry news using RSS, this is especially helpful when you'd want to keep an eye out for competitors and market trends. If you're using other tools, JANDI supports Webhooks for both incoming and outgoing notifications. If you find switching between chat and email frustrating, setting up a webhook to receive email in your JANDI workspace is completely possible.
We think huge companies that rely on teamwork and inter-department collaboration would benefit significantly with JANDI. Most companies rely on WhatsApp as a primary communication tool within and between teams and this often is a surefire way for miscommunication to happen. How many times have someone left their phone for 5 minutes and their group chat has accumulated over 100+ messages unread? This hampers productivity because employees would have to scroll back over 100+ messages of mismatching content to work out what has been discussed and concluded. Your work tools should make life easier, not the other way around, that's why we choose JANDI!
Choose JANDI to work smarter
---
All in all, JANDI has been massively supportive of our company from start to finish and our advice is to go with the best and most flexible collaboration tool for all your productivity needs. Choose JANDI to work smarter. It's never too late to start!
---