JANDI Update: Show Status on Profile, Mobile Dark Mode, turn 1:1 chat notification off
JANDI Update News for May 2021
Hello everyone! We have new updates for this month. 
As the COVID19 continues to spread, more people are working from home, wondering how long this situation will last. Now that the traditional workspace is going through change, we received many requests to indicate members' work status on JANDI.
Now you can display your status such as 'working remotely' or 'in a meeting' so you can always share your whereabouts with your coworkers. 
Profile Status Setting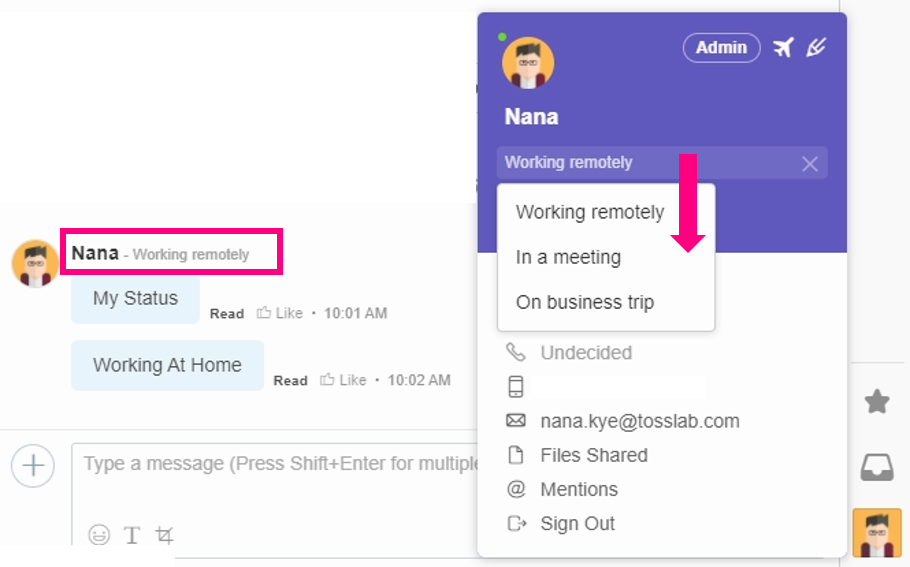 You can set your status as 'Working remotely', 'In a meeting', 'On business trip', or

you can fill it out

with whatever message you want. 

You can set different status on your profile for each team you have joined. 

If you are typing your status, keep in mind that you can type up to 20 letters. 

To see other member's profile, you can click the member's profile icon in your chat room or the chat list. 

You can set up

away mode

separately. 
NOTE) How to set up Away Mode 
Mobile Dark Mode 
You can enjoy JANDI app in the dark mode.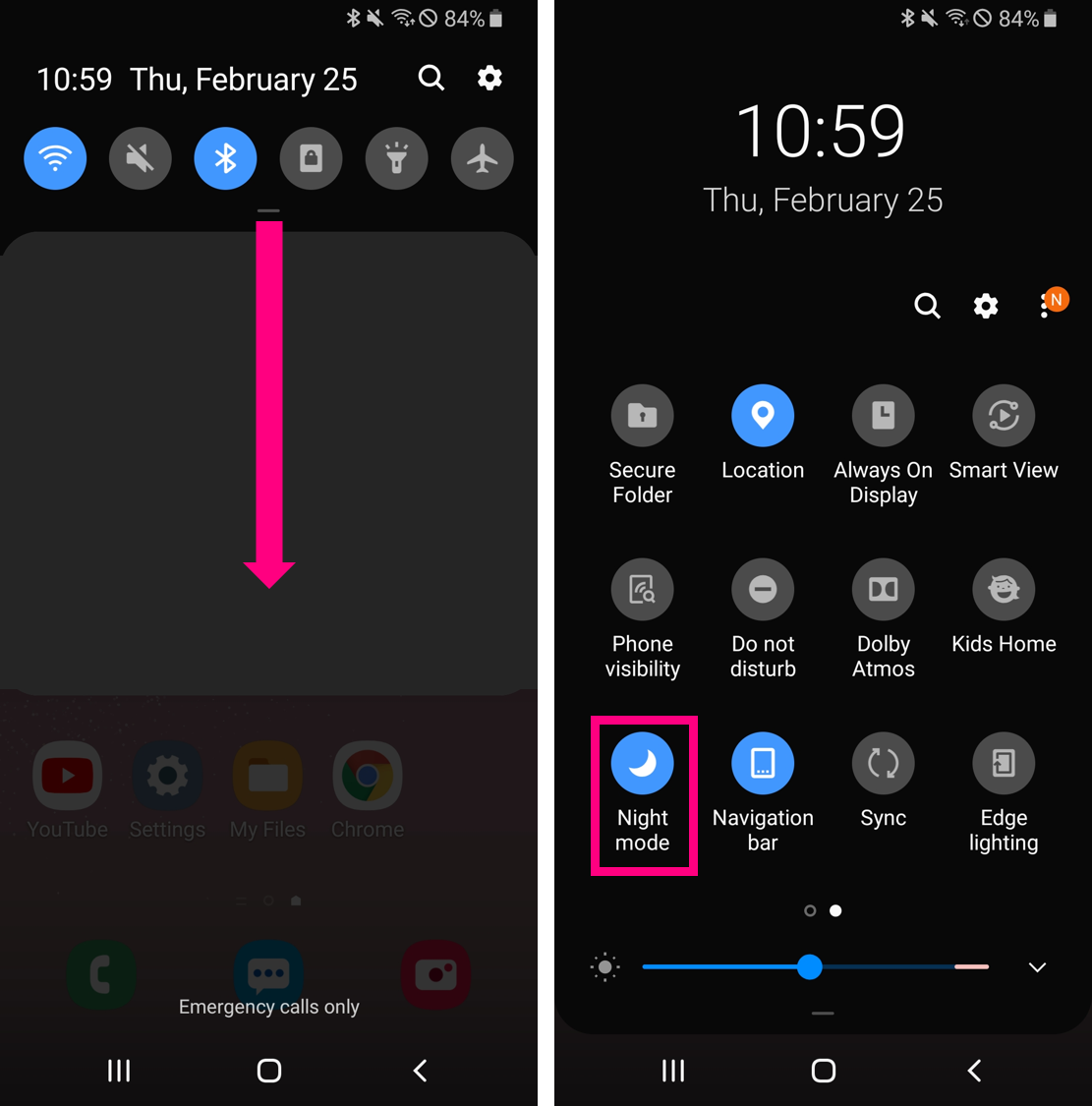 <How to turn on Night mode on Android>
Swipe down to find the Quick Settings Menu, choose [Night mode]. 
Android 10 or above: Turn on Night mode (Dark mode) on the Quick Settings Menu.
Android 9 or under: Go to the OS settings and turn on Power Saver Mode


(For Android version 9 or under, you can change the mode by turning on/off the Power Saver Mode.)
<How to turn on Dark Mode on iOS>
Go to the Control Center and turn on [Night Shift].
Turn Notifications Off for 1:1 Chats and JANDI Chat.
You can turn notifications off for 1:1 chats and the JANDI chat.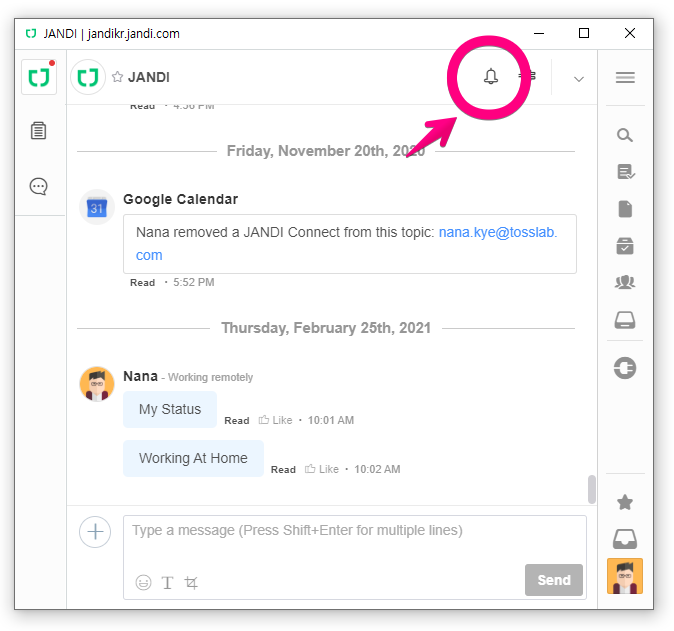 NOTE) Topic notification settings 
JANDI will continue to make updates for our users! 
Let us know about any feature requests, please use the [Live Support] located on your JANDI menu, or email us at support@tosslab.com.