Radical Thinking: Taking projects from idea to launch with JANDI
"We spend less time on emails and meetings, and more time working on meaningful tasks that have a greater impact on our productivity. We're able to deliver projects to our clients faster, and effectively win more business." - Stephan, Founder & Managing Director at Radical Thinking
Key Summary 
A platform that's easy to understand and accessible from anywhere 

Centralized space to manage projects and streamline communication

Trello integration for real-time team updates and project oversight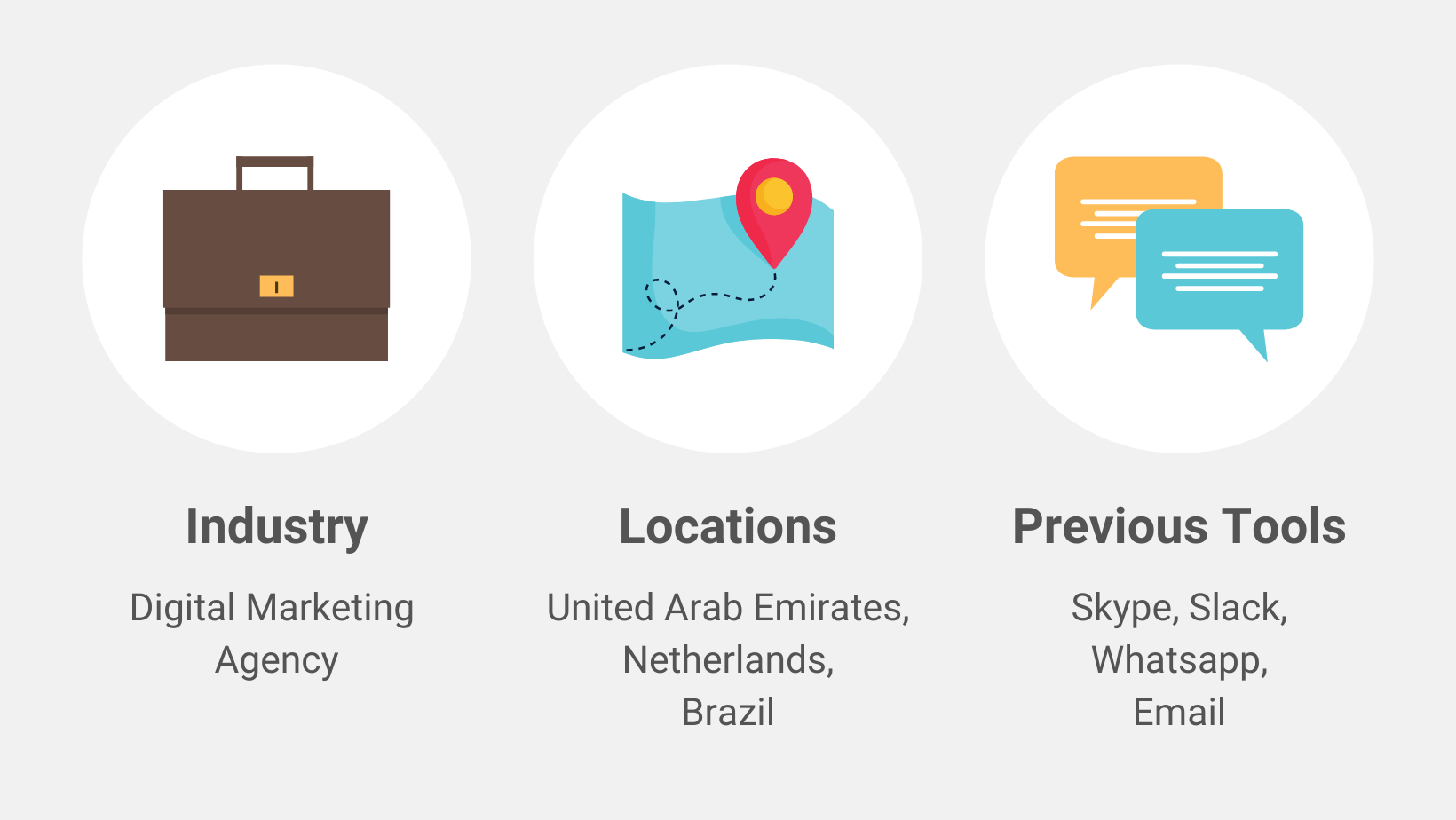 Introduction to Radical Thinking
Radical Thinking (RT) is a creative agency that helps businesses from "Idea to Launch". We develop compelling designs and powerful brand identities with a focus on creating memorable experiences with a brand. Technology being at the center of it all, providing clients with the right tools to get their message out to the world.

What was communication like before using JANDI?
Communication and collaboration was often a challenge. We were using multiple platforms including Skype, Slack, WhatsApp and Email, all at the same time. To complicate things further, we have team members in Brazil, Netherlands and the UAE working together across different time zones. It was difficult to manage conversations or find specific files or keep track of the project updates and progress.  
Why do you need a collaboration tool?
When working on multiple projects with different resources and stakeholders, it's crucial to have a collaboration tool that brings the team together and enables everyone to be productive. We needed a platform that can structure our conversations, manage files and comments and most importantly, is easy to understand. 
How does the team use JANDI to collaborate?
Organize Topics by Project
We customized our workspace sidebar using folders for different clients, and topics for each project. With this setup, we are able to invite team members just to the particular projects they're working on and makes it very clear to see what's going on in each project.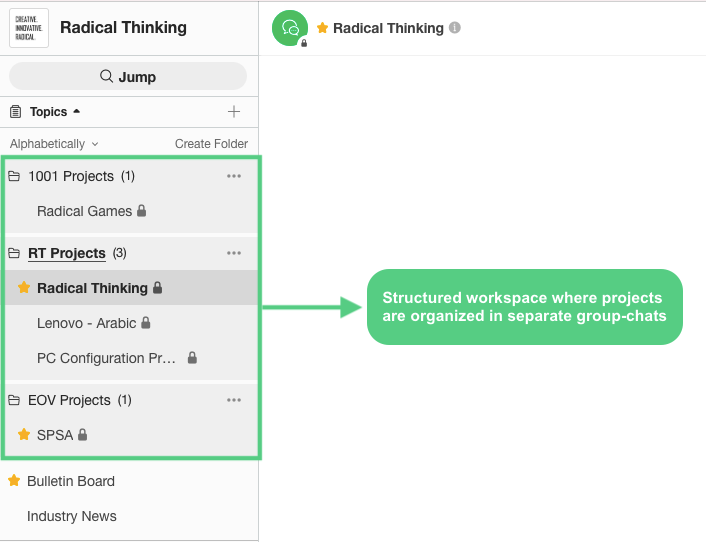 Open Team Communication
We send each other messages, exchange files, share ideas and give each other feedback. Having open discussions in real-time not only reduces our internal meetings, but we can reach a consensus and make decisions faster.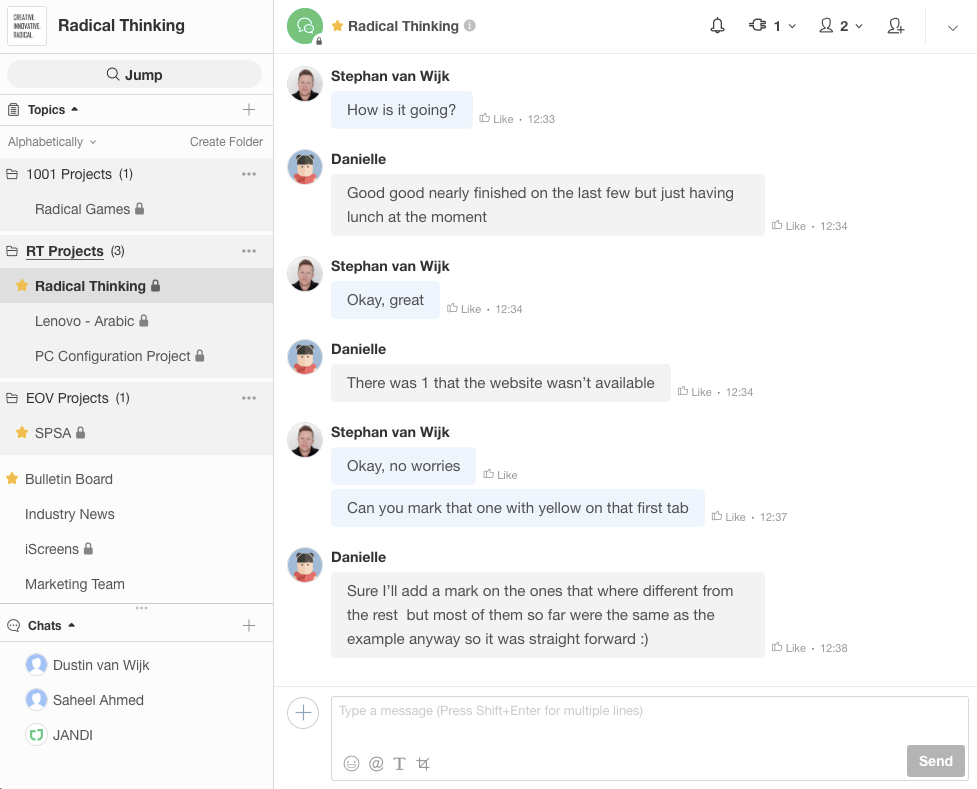 Search Conversation History
Best of all, our conversation history is preserved. Being able to quickly search for a document and look back at the comments and what was previously discussed is really convenient.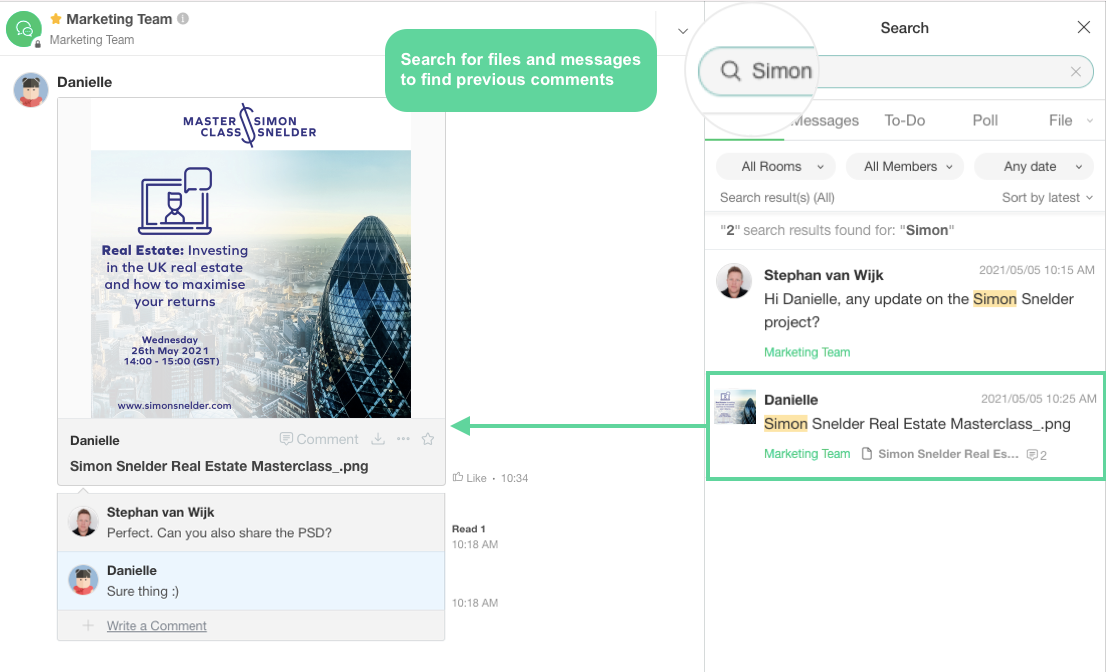 "JANDI makes it very clear to see what's going on in each project" 
What is your favorite feature in JANDI?
Desktop, Web & Mobile App
The JANDI app on both mobile and desktop works very well, and we can also login in from any web browser. Ease of accessibility for all people involved on a project enables us to work from anywhere without any limitations.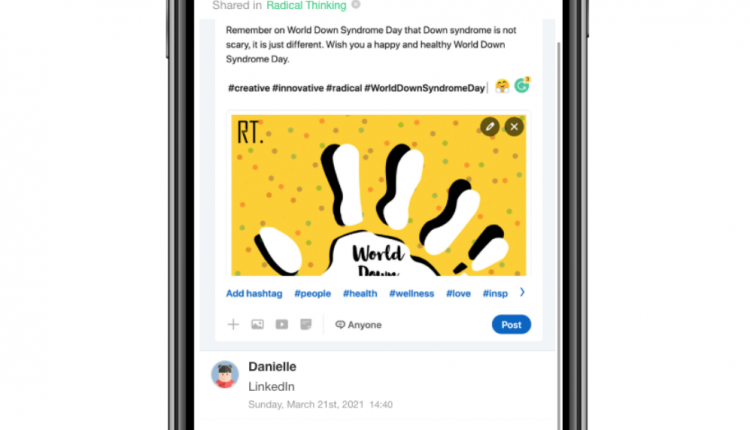 Trello Integration
The best feature is that JANDI integrates seamlessly with Trello. Our developers use Trello to manage their product development process by creating cards for major milestones and checklists to track progress. By connecting the Trello Board to the JANDI Topic, we are receiving project notifications directly in the chat, so no update is overlooked.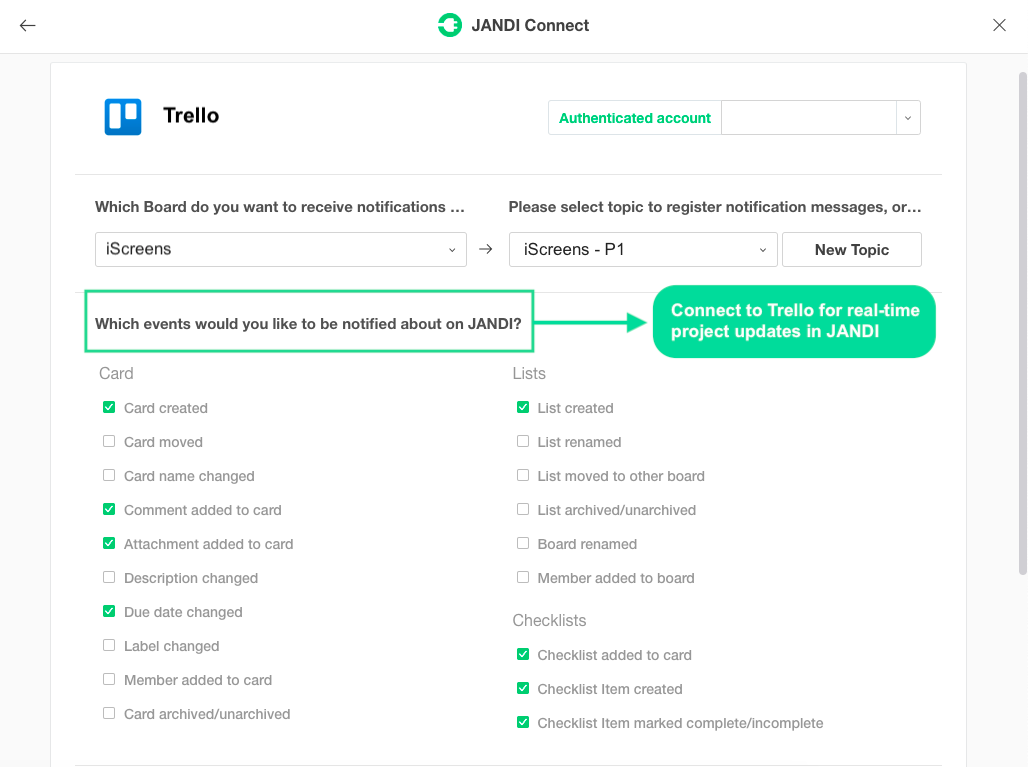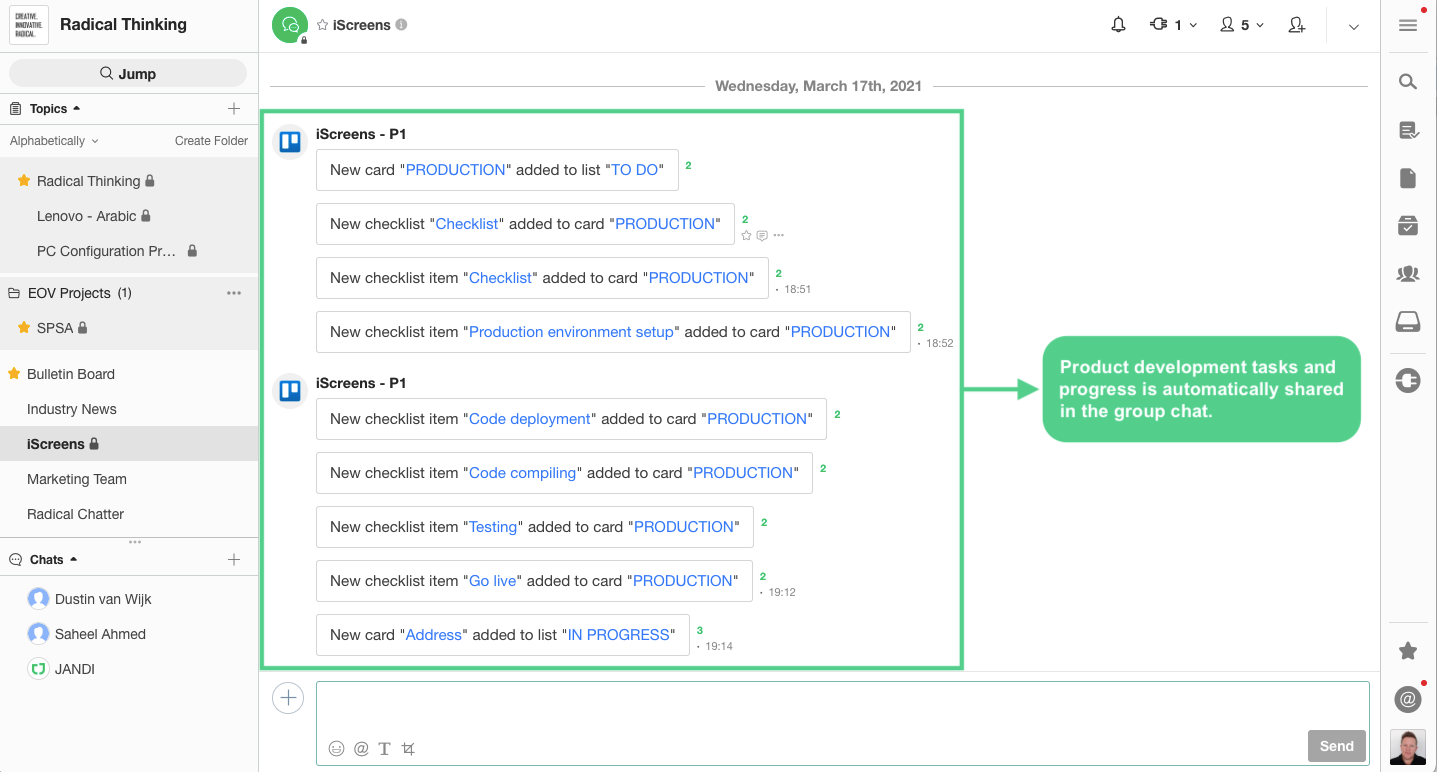 What are the key changes after using JANDI?
With team members working remotely from different locations, it was easy to become confused about where the latest project data is, who's working on what, and how far along they are. The key was a centralized space to manage projects and streamline our teamwork. 
More frequent communication and team engagement 

Improved clarity and oversight in a properly organized workspace 

Increased efficiency in sharing files and searching conversation history

Enhanced transparency over project updates and progress
How does JANDI add value to your company or service?
We now have a single system for communication; a collaboration tool that is simple to use and accessible from anywhere. We spend less time on emails and meetings, and more time working on meaningful tasks that have a greater impact on our productivity. We're able to deliver projects to our clients faster, and effectively win more business.  
"I recommend JANDI to companies in the digital or creative industry. The tool is very user friendly and allows teams to collaborate on one platform." Stephan van Wijk, Founder & MD at Radical Thinking