Learn how to use Chat View vs. Board View topics !
Hello this is Jessica from CX team : )
You can make chat rooms called 'Topics' in order to organize business communication channels. JANDI provides two view types of topics : Chat View and Board View.
Let's learn how to choose types of topics and use cases.
1. Chat view vs Board view
Chat view is proper to share live conversation. It is easy and fast to communicate with team members. On the other hand, board view is proper to share materials and leave comments as a post.
*Board View topics are only available in paid plans.
*The type of a topic cannot be changed after the topic is created. It cannot be changed!
Chat View: Live Conversation

Board View : Post Feed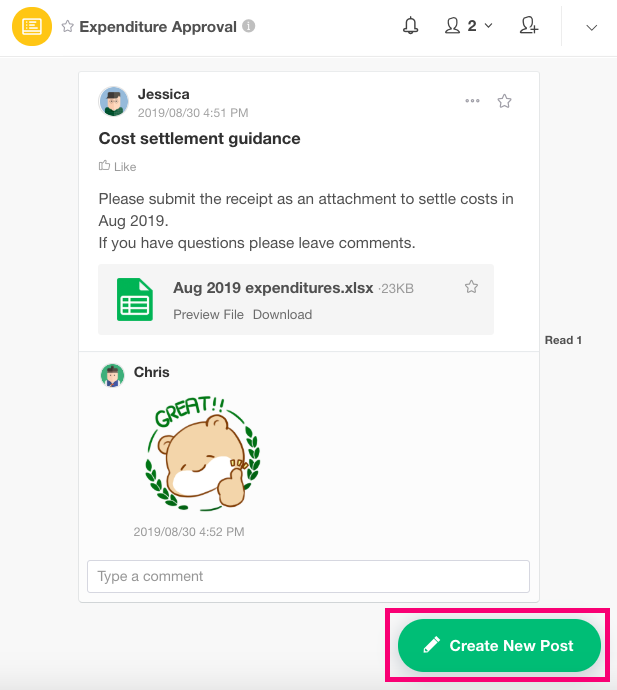 2. Example of Chat View topic
Topics of each department are better to use in chat view type. Chat type is useful if there are a lot of conversations in the department. Because all discussions are restored in this department topics, even new members who joined team yesterday can follow up issues easily and fast.
ex. Management Support / Marketing / Sales / Planning / Executive Topics etc.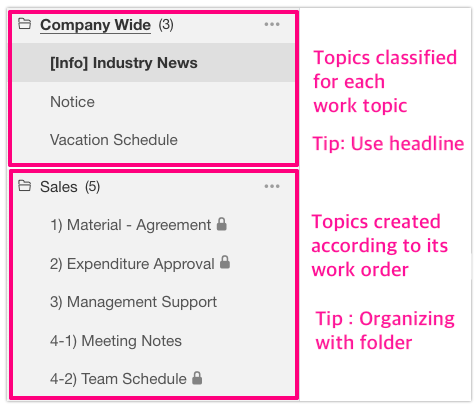 ex. marketing department 
TF Topics: This can be used as a topic made based on projects.
Shooting customer interview videos
Promotion event project
Website reorganization
Social media channel management, etc.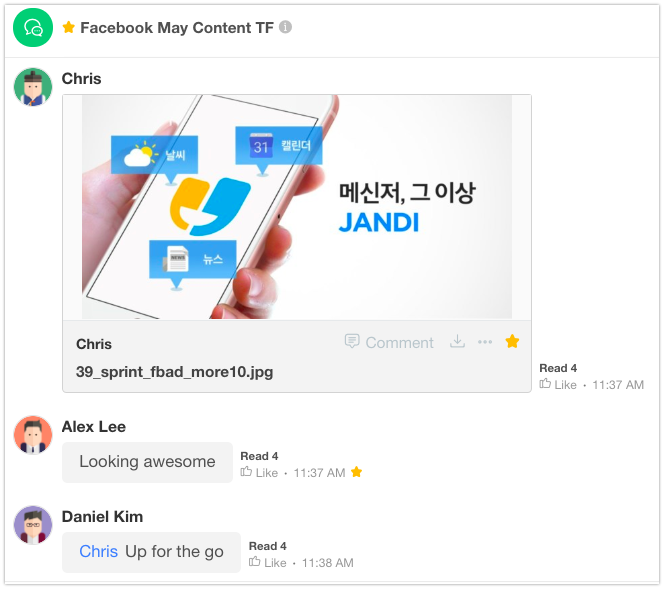 3. Example of Board View topic
Board view topic is the form of a bulletin board. In chat view topic, it is not easy to reply on the messages. Also sometimes materials and files need to be shared with detailed information and announcements. In this moment, we recommend you to use board view topic to write a post concluding files and messages.
ex. Management support departments
Announcement
Expenditure approval :
You can approve the request by @mentioning the person in charge.
Holiday applications
Requests to use in-house facilities, etc.
ex. Sales Meeting Notes Sharing
You can share agendas in meeting and keep updates leaving comments on the post.  Also, it is good to use comments to share feedbacks and follow up issues with colleagues on board view topics.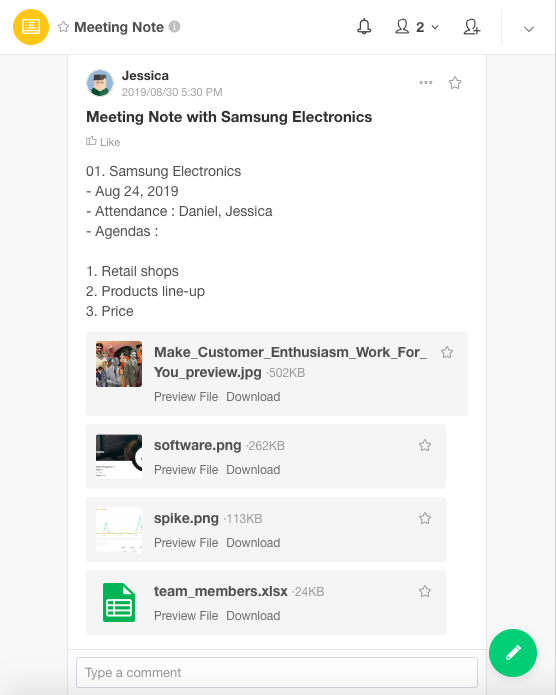 Was this helpful in informing you of how to use chat view and board view topics? 🙂
If you have more questions, feel free to contact us.