Best 5 use cases : How to use JANDI Connect
How many business tools do you use when you are working?
When we took a look at companies using JANDI, we found that they use an average of three or more tools. Multiple services have been found to be in use for external communication, managing schedules/projects, sharing large files, etc. Using optimized services for each function can improve work efficiency, but the simultaneous use of multiple services can cause problems such as reduced work concentration or inability to manage history.
JANDI has a function that can take care of these issues and integrate multiple external services. It's called JANDI Connect. From Google Calendar for managing schedules to in-house payment systems and interconnection of customer management systems, notifications can be integrated into JANDI via JANDI Connect. In this article, we will take a look at the top 5 use cases that can help you get the most out of JANDI Connect.
1. Google Calendar – To check schedules
The most frequently linked service through JANDI Connect is, of course, Google Calendar. This is because you can check meeting schedules or business schedules on JANDI as well. You can also choose the day and time to receive summary notifications by interlocking Google Calendar through JANDI. It is very convenient since you can check your teammates' schedules as well as your own.
▶ Check how to integrate Google Calendar through JANDI Connect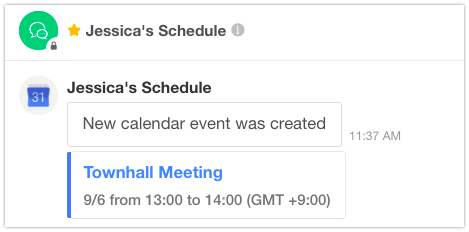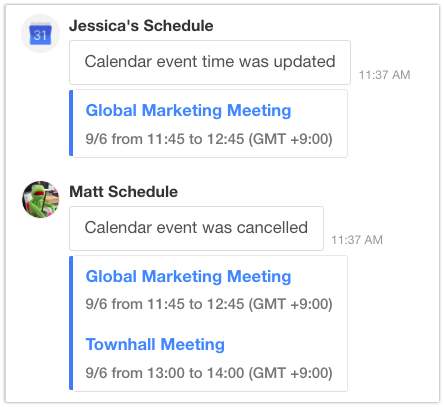 2. Trello – To check project status 
Trello is a well-known tool for managing projects. For JANDI users with frequent collaborations, Trello is the most commonly used service in the form of Kanban board. When you integrate Trello via JANDI Connect, real-time monitoring of creating new cards, lists and status change of cards and lists is available through JANDI.
▶ Check how to integrate Trello through JANDI Connect
3. JIRA – Issue tracking straight from JANDI
JIRA, the issue-oriented project management tool, is also able to link with JANDI Connect. Similar to Trello – JANDI integration, when you link JIRA via JANDI Connect, real-time monitoring of new events such as new issues within JIRA, modification or deletion of issue contents is possible through JANDI. As shown in the image below, registration and monitoring issues are classified by colors of messages.
▶ Check how to integrate JIRA through JANDI Connect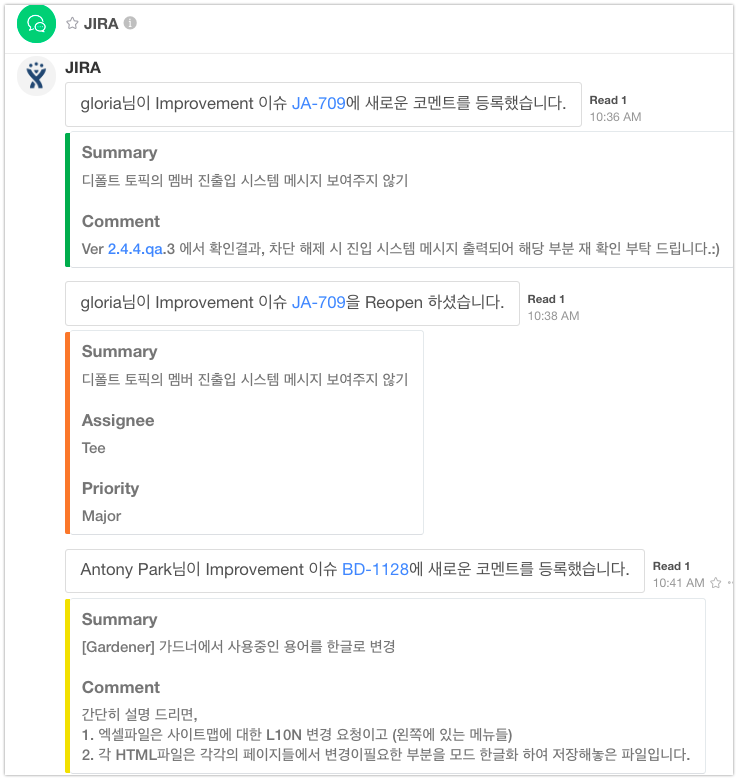 4. RSS – Monitor keyword news on JANDI
You can use the RSS function when monitoring our company's news on Google. You don't have to check for news updates every time. Instead, updates are automatically gathered to JANDI and a notification comes up. Monitor keyword news efficiently!
▶ Check how to integrate RSS through JANDI Connect

5. Incoming Webhook – Get in-house infrastructure system notifications on JANDI
Checking progress status of in-house projects, monitoring servers or receiving ERP data by integrating with the company's infrastructure systems is also available within JANDI. In addition, there was also a case where other 3rd parties services were linked through webhooks for business activities. For example, receiving notifications through G-Mail or Google Sheets is also possible.
▶ Check how to integrate Incoming Webhook through JANDI Connect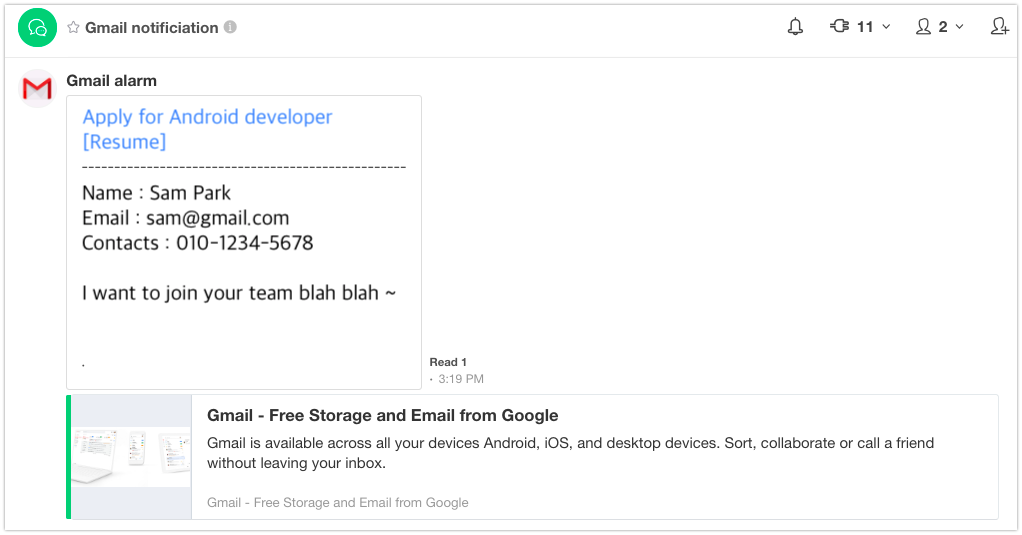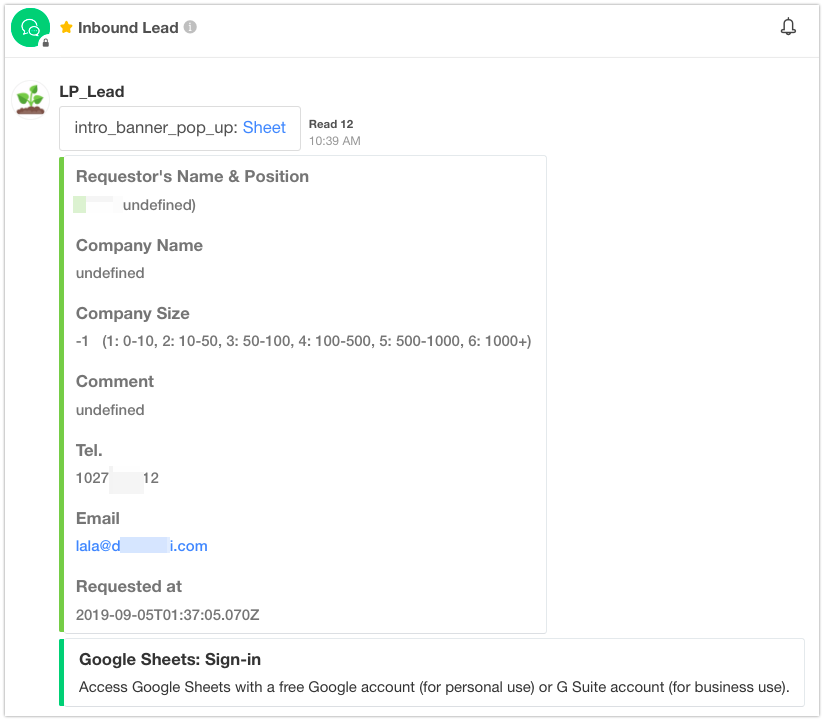 We encourage you to take a look at some cases of using JANDI Connect. Make your work much easier by utilizing JANDI Connect 200%.
Do you have any questions or suggestions to make while using JANDI? Feel free to contact us at support@tosslab.com