Hello, this is Jessica from  JANDI's CX team!
In JANDI, you can search for files as well as messages.
In particular, 'file search' allows you to set search conditions according to each shared chat room, a member who uploaded the file, file type and period. This means that you don't have to go looking for that file everywhere on your computer. Let's learn about the powerful 'file search' function of JANDI.
1. The 'File Search' panel appears when you click on the [File] icon at the upper right side of the screen.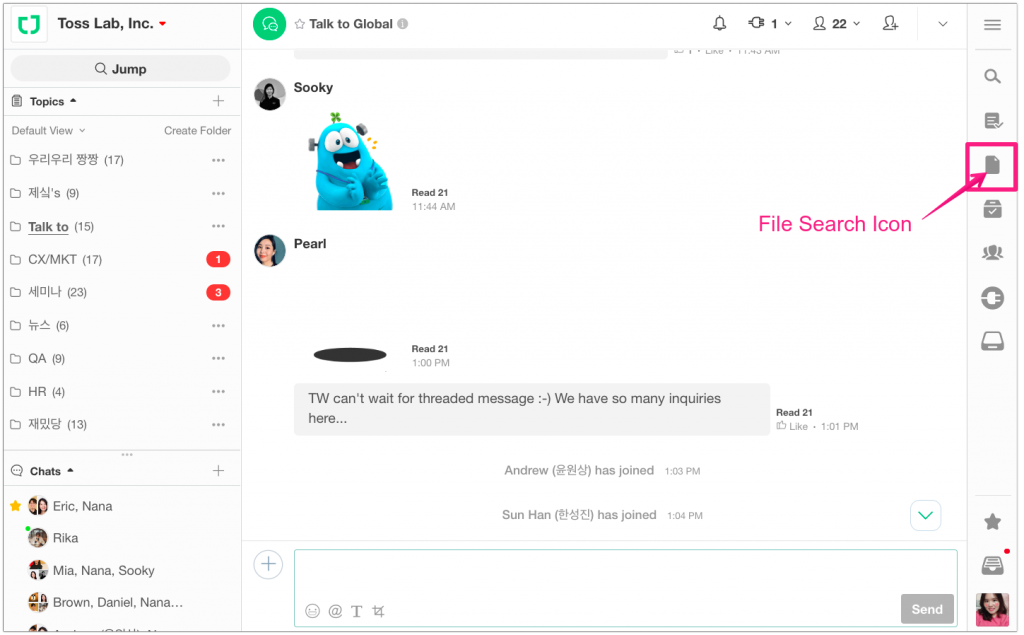 You can also use the [Search] icon on the right side menu panel.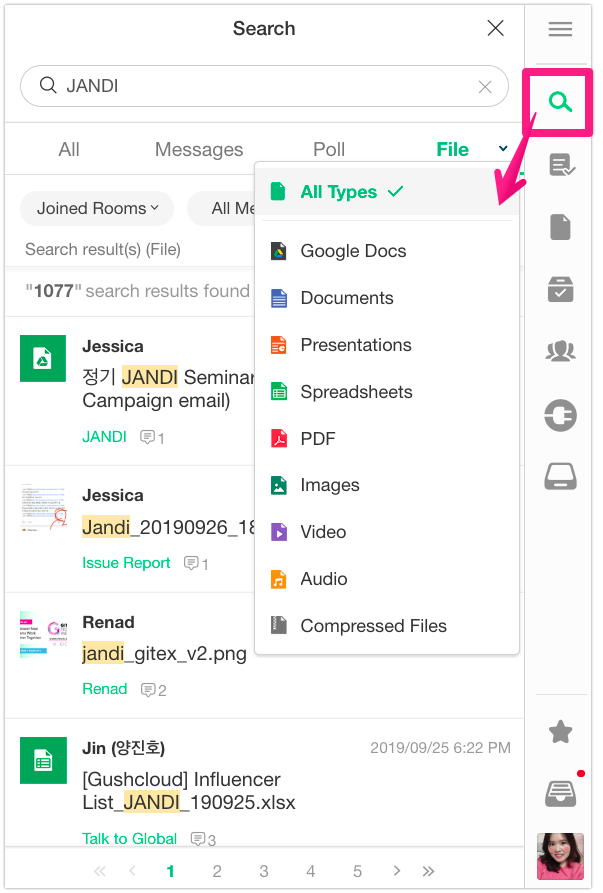 2. Go ahead and set the search filter conditions you can think of. You can narrow down search results with chat rooms where the file was shared, a member who uploaded the file and file types in the search panel.
ex) It was a sample PDF file of the contract that I posted… But I can't remember the exact title…
ex) It was a PPT file that Sooky gave to me!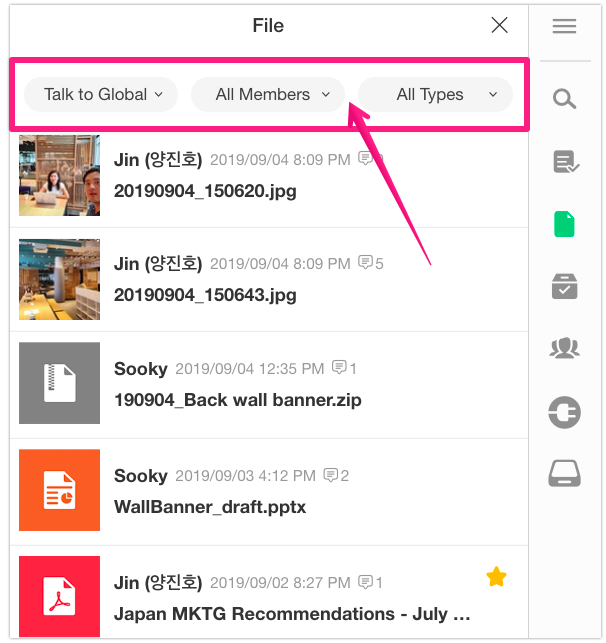 3. Ta-da~ I instantly found the PPT Presentation file that Sooky uploaded. It is very convenient because I can save time discovering files.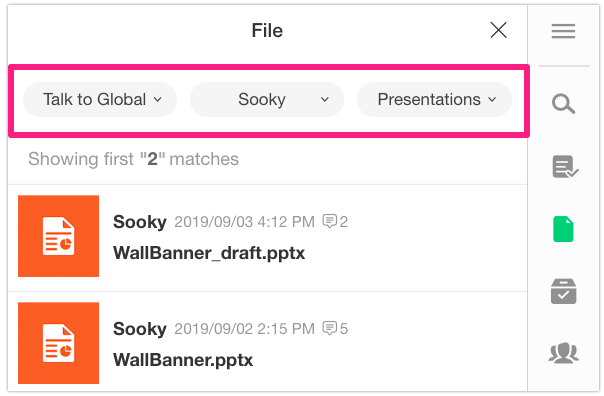 So far, we've looked at how to search for files already uploaded to JANDI. For more information, please refer to <Help Center: How do I search for files already uploaded?>.
If you have any questions, feel free to contact us via e-mail at support@tosslab.com!