JANDI + G suite : Perfect Match to Work
Are you searching around to choose collaboration tools at work?
JANDI + G suite combination will be the best answer.
G Suite services including Calendar, Gmail and Drive can create a synergy effect with JANDI.

1. Google Calendar
Check every schedule
Just like a personal assistant, Google Calendar will let you know your schedule. Even a daily or weekly schedule summary and reminders will be sent at a set time. Just check JANDI notifications to check your every schedule.

Get updates when a calendar invite changes
If the meeting is canceled or the schedule is changed, it is not easy to follow up on every update. So please connect Google calendar on JANDI and only simply check the connected topic to do not miss any calendar updates.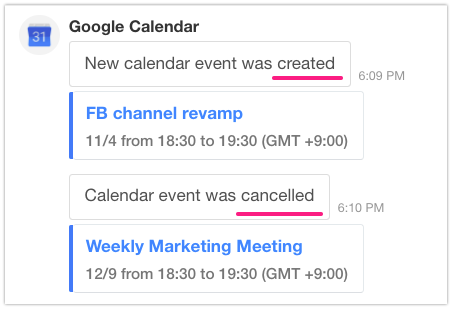 Get colleagues' calendar notifications
If your team member creates a new schedule, you can also be automatically notified to schedule information on JANDI.
Respond to invites directly on JANDI
If you create a schedule and send an invitation to the person you want to invite, that person can receive the schedule invitation alarm directly on JANDI.

< How to Connect Google Calendar to JANDI >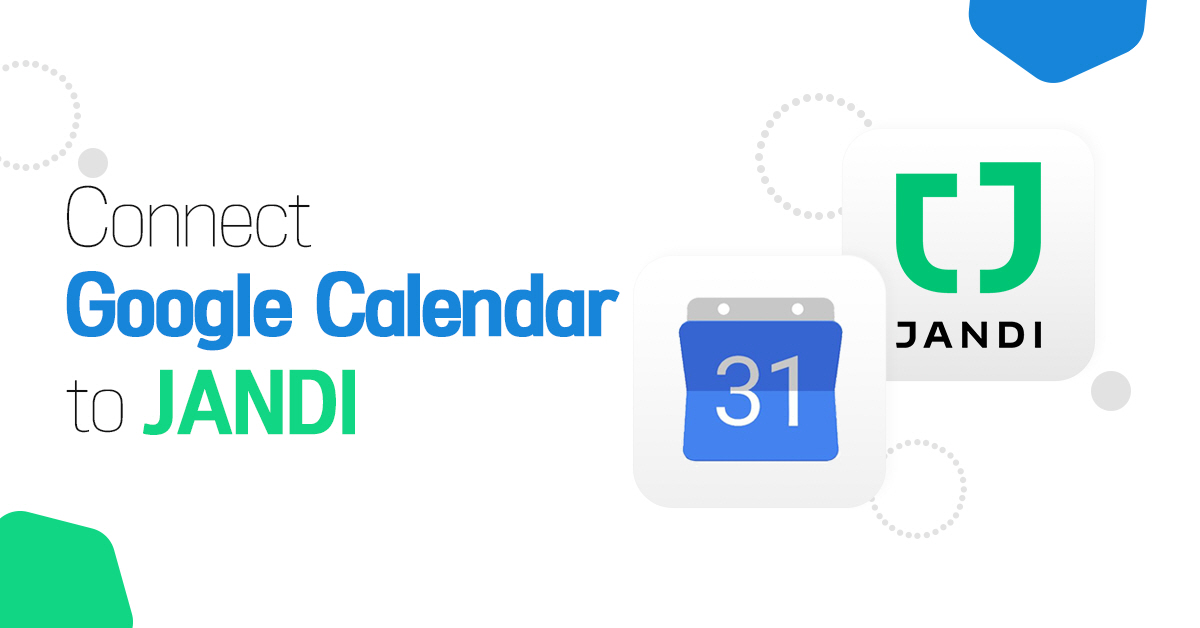 2. Google Drive
Upload Google Drive files directly to JANDI
When Google Drive accounts are connected, you can upload the Google Drive file immediately to JANDI chat rooms. All file updates will also be reflected simultaneously.
Use Google Docs Filter
Google Docs documents uploaded to the JANDI can be searched by a file type filter. You can quickly sort Google Drive files and edit or leave comments on each file.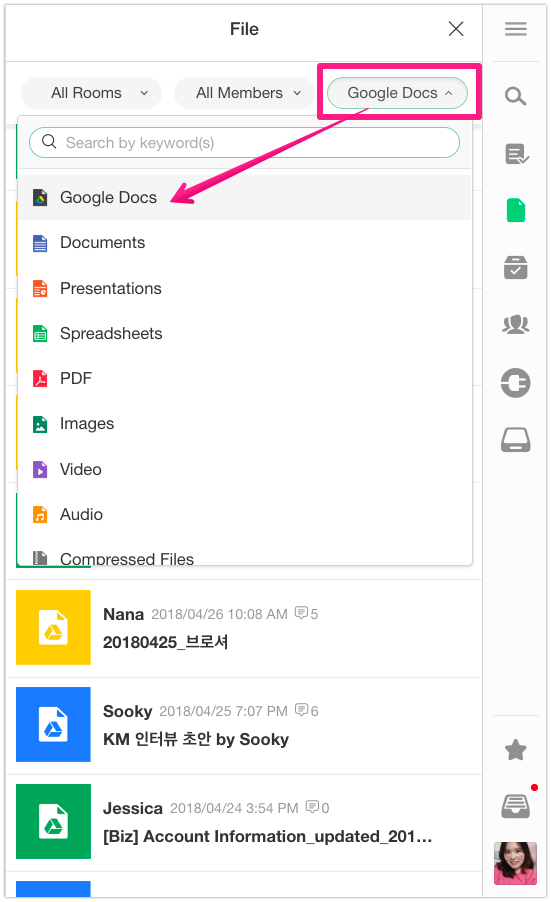 3. Google Spreadsheet
Get alerts when new spreadsheet row is added
Not only for data management, Google Spreadsheet is but also popular to manage requests using Google Form feature. Organize the information you receive from the Google form into spreadsheets and get JANDI notifications. You can make this auto Google Spreadsheet notification system using JANDI Connect incoming webhook.
⬇︎
< Get Google Form notifications on JANDI >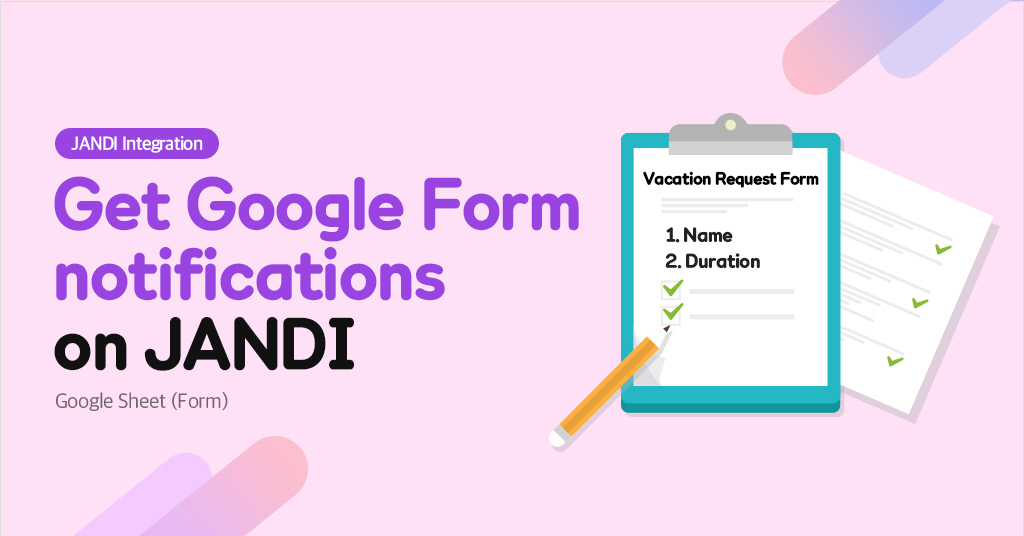 4. Gmail
Receive new Gmail notifications on JANDI. 
By connecting Gmail to JANDI, you can categorize various email notifications into JANDI topics and improve work efficiency. For example, you can receive separate email notifications from a specific address, with a specific label, or inbox that you bookmarked.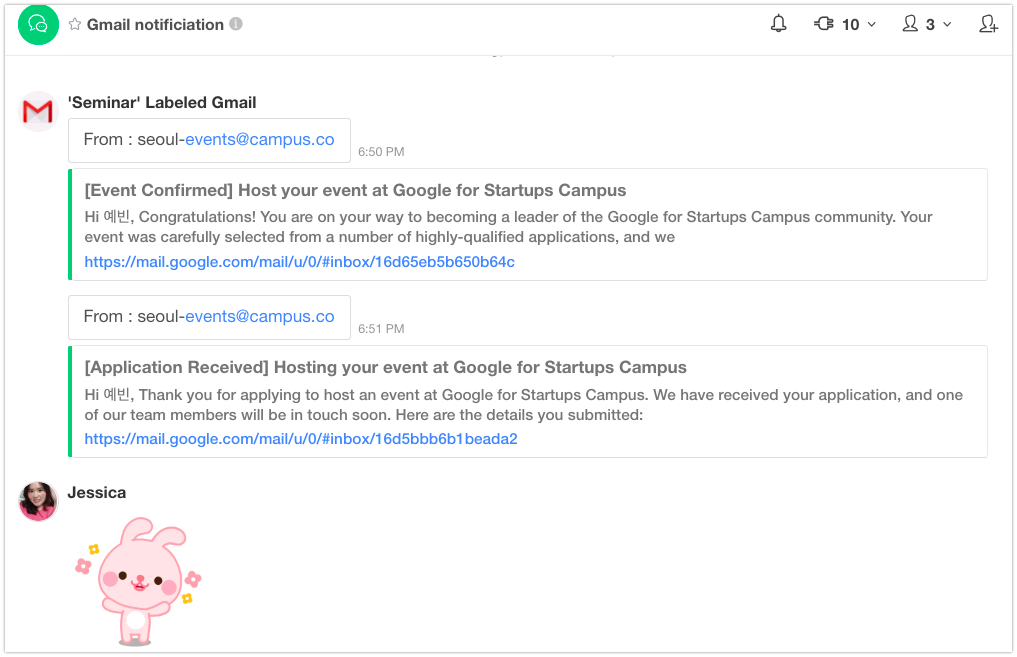 Do you want to experience G Suite and JANDI's seamless work integration? Please check the linked blog posts and if you have any comments you would like to share with other JANDI users, contact support@tosslab.com !