A Sneak Peek into the Film Festival Preparation Process : BIFAN

|
Please introduce the Bucheon International Fantastic Film Festival.
---
Bucheon International Fantastic Film Festival (a.k.a. BIFAN) began in Bucheon, Korea in 1997, and has been providing fresh and diverse genre films, receiving steady support from people in the domestic and foreign film industry for over 20 years.
In 2019, the festival screened 284 films in 49 countries, with 1,930 guests and 68,079 visitors attending the event. BIFAN celebrates its 24th annual opening, and the festival will continue for 8 days, from July 9 to July 16. We look forward to everyone's active interest and participation.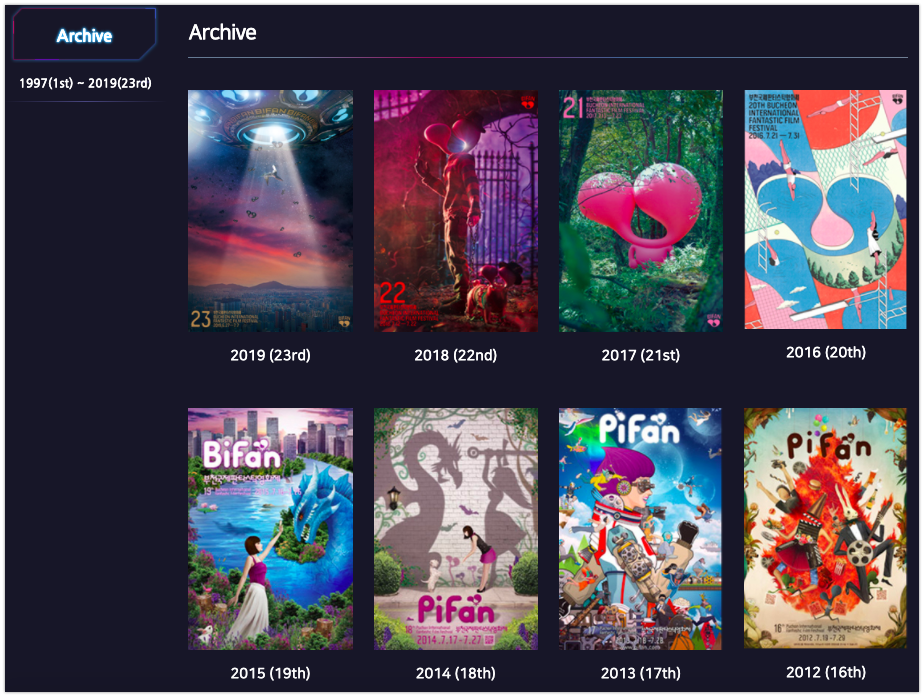 |
How does this organization collaborate?
---
Our organization is divided into five teams and thirteen groups under the executive office. From the planning of the film festival, we collaborate organically for operation, invitation, strategy, public relations, and external cooperation. When the event is imminent, about 100 people, including contract employees and volunteers, communicate on numerous topics such as setting up stages, invitations, and ticketing.
|
Why does a film festival require a collaborative tool?
---
Because collaborative tools significantly reduce unnecessary resources. To prepare for the 10 days a year, collaboration with a number of officials regarding ideas, planning, operation, and execution is inevitable.
In the past, we have used Nate On (Personal Messenger) or work portal. With these tools, we were faced with many problems in terms of collaboration due to countless group chats, expired files that we couldn't even download after a certain period of time, and disappearing and scattered conversations. To solve the issues and get rid of unnecessary resources, we communicated via email, but it was still difficult to retrieve files and work history. Due to the structure of the workforce, the proportion of collaboration with short-term employees is high.
However, since handling work history was still difficult, we wasted a large amount of money in communication including searching through work history and training staff members. That is the reason that we needed an efficient collaborative tool to resolve the issues we were faced with.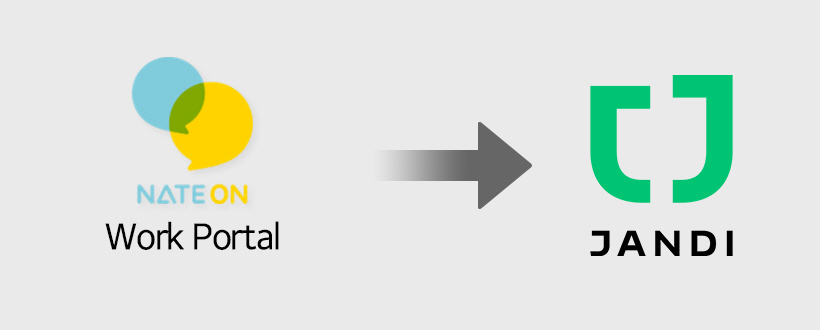 |
What are the main changes after using JANDI?
---
The awareness of communication during remote work has been improved. We've just adjusted to the previous mobile working environment that is inconvenient. So our only option was to communicate when we were physically present in the office. Working remotely is also a big part of our duty. But because we couldn't communicate well once we are outside of the office, we lost our time and cost.
After using JANDI, we can communicate with ease even in the mobile environment, and as a result, along with improving awareness, the collaboration process and decision-making have become faster. 
First of all, work email traffic has decreased dramatically. Prior to using JANDI, we had somewhere between 300 to 400 emails a day, including company-wide emails to those regarding invitations, rentals, public relations, and government departments. Now, most of the corporate emails have been dropped down 80%, and JANDI reduced the time to deal with files and work history, thus improving productivity.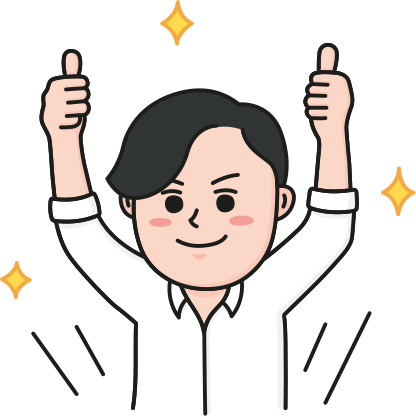 |
What is your favorite feature in JANDI?
---
JANDI Connect (Integration)
I like JANDI Connect, which manages scattered notifications as one. As a non-profit organization, we tend to use a lot of software such as RSS to receive the latest movies and tech news, Google Calendar to manage team members' schedules, and Trello to keep track of project progress. Because the company uses multiple software, the scattered notifications were inconvenient, but JANDI solved them all. JANDI Connect is so awesome. (YAY!)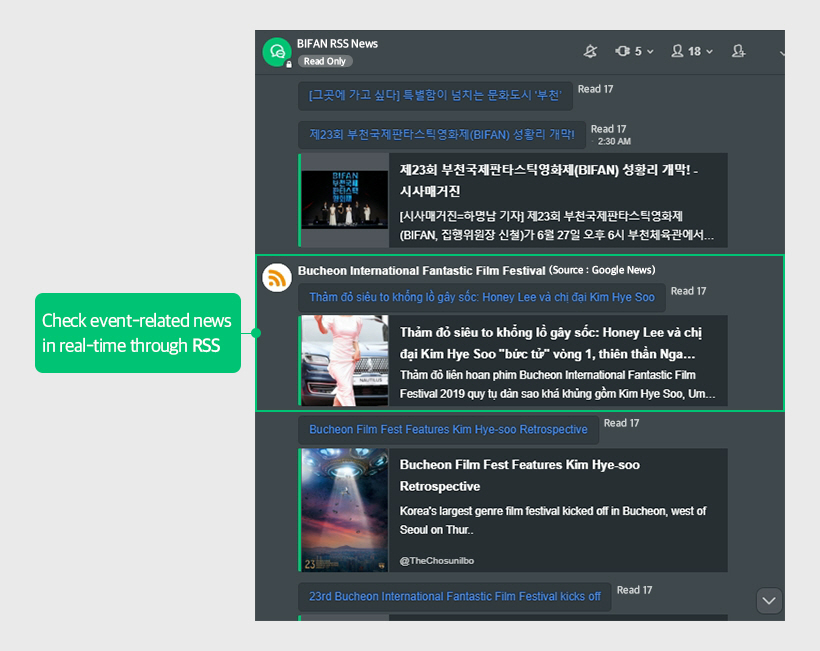 Mention, Notification Center
BIFAN has expert committee members who visit the office only 2-3 times a week. Regular personnel can reduce the meeting time by not having to brief the project progress without visiting the office in person by using JANDI messages, but the expert committee members say they are tired because they have to read all the accumulated messages. I told the expert members that they could only read the messages where they're mentioned in the notification center, and they found it very convenient. Also, their satisfaction in JANDI increased.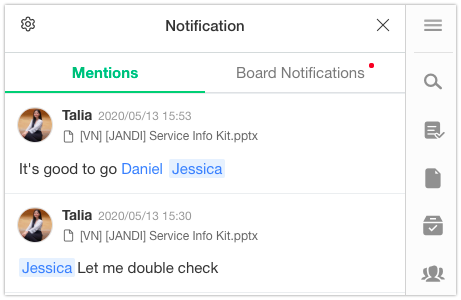 |
Topics
---
Organizing Topics Into Folders
In my JANDI folder, the VR team topic is on the top, followed by personal topics, union topics, and the executive office topics. New topics are created every year, so I archive the older topics. That way, I can only look into them when I need to.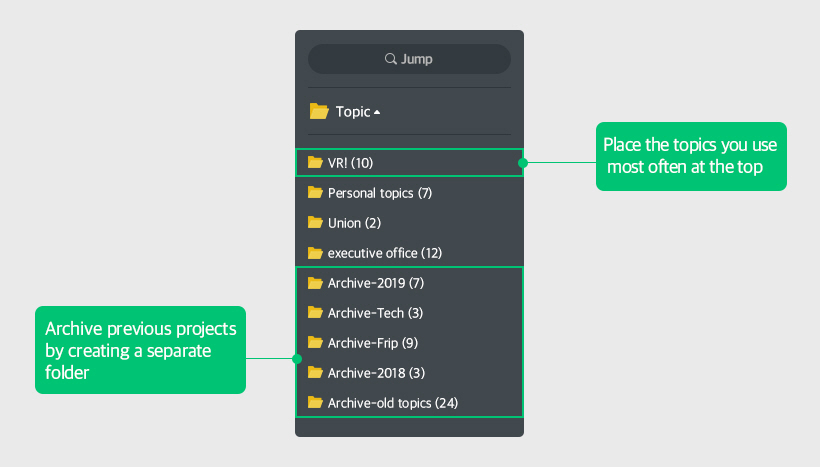 We categorize topics using square brackets such as [Executive] and [All] and try to keep the topic names simple.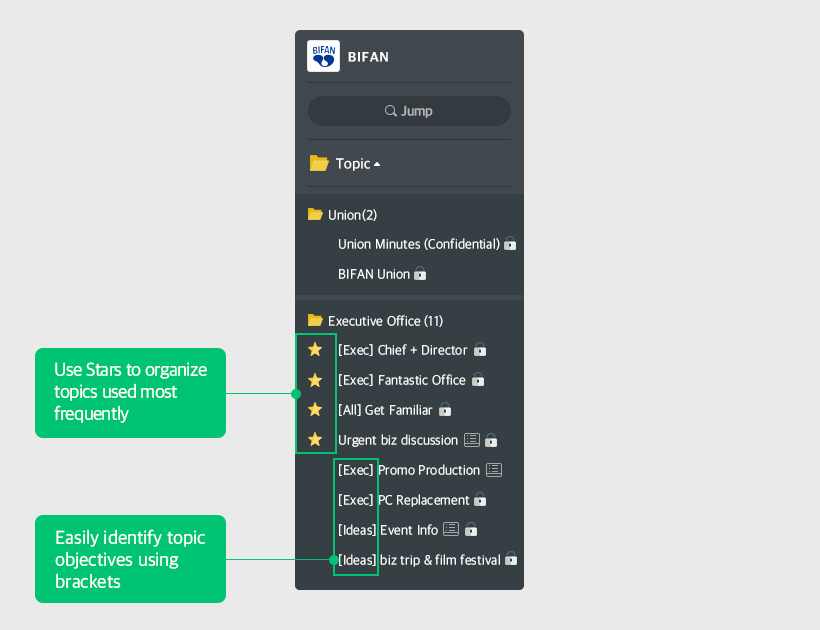 [Exec] Fantastic Office Topic
I registered a recurring event on Friday at 9 AM in Google Calendar for weekly business reporting. Topic members can create weekly business reports by accessing links within Google Calendar notifications without having to find documents every hour.

[IFFR Pro x VR Days] Event Reminder
The IFFR Pro X VR Days event reminder topic is for the collaboration between the piece selected in the annual VR Storytelling Project held every November and the IFFR(International Film Festival Rotterdam).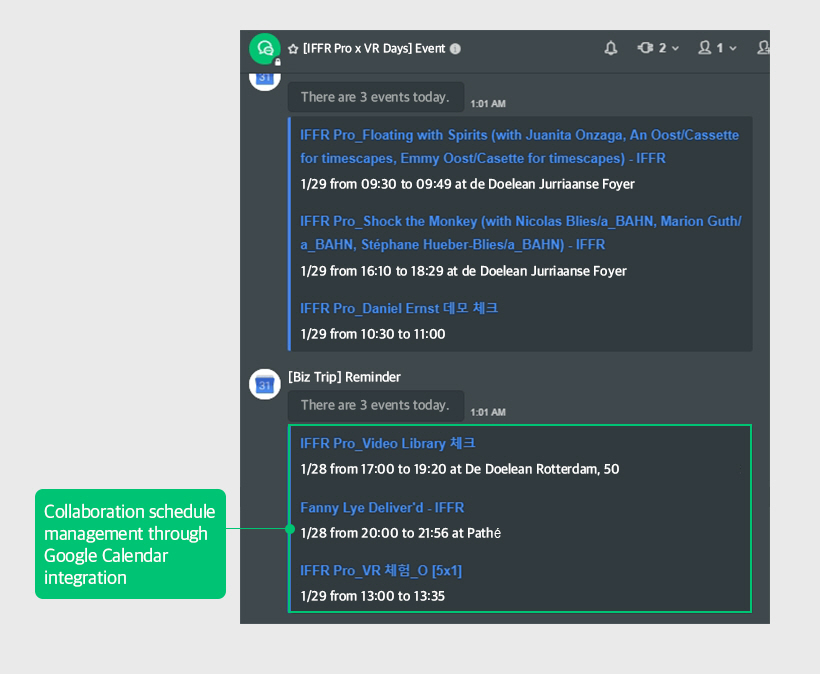 The 'Get Familiar' topic is for sharing tips on using JANDI. This topic is for all members of the company so that they can use JANDI more efficiently. We share useful tips about JANDI for everyone.
|
Who would you recommend JANDI to?
If you are an organization for running events, be sure to use JANDI!