What's the key to Yanadoo's integrated communication?

ㅣYanadoo is growing as a comprehensive education platform.
---
Hello, my name is Seung-hun Lee, and I am the section head of the General Affairs Team at Yanadoo. Yanadoo was created by the merger of Kakao Kids, a children's contents platform, and Yanadoo, the number one education service. Our company is growing as a comprehensive education platform that innovates education in Korea.
 The General Affairs Team supports Yanadoo's tangible and intangible asset management, software license management, and office environment management in all activities that enable the organization to operate smoothly. All crews collectively referred to as more than 150 members, including business partners and freelancers, work together through JANDI. 
 l
We needed a communication channel custom made for our tasks. 
---
Before adopting JANDI, our crew communicated through personal messengers such as Band, Nate On, and Kakao Talk. Personal messengers were not manageable and did not save work history. Moreover, the division between public and private was ambiguous and lacked functionality in using them for work. Especially when employees quit, they exposed us to serious information leakage.
On the other hand, JANDI, a business collaboration tool, can be used to communicate efficiently because the relevant members can proceed in Topics for each department, task, and project. Managing accounts is easier in JANDI because it can be operated following the joining/resigning process and providing essential functions such as Topic management, JANDI drive, to-do lists, and document preview, enabling efficient work for all members. 

l Real-time communication with instructors more efficient than email
---
To produce educational content, communication with affiliates, partners, and many external instructors occurs daily. Everything from studio reservations for shooting to schedule adjustments is carried out in the corresponding Topic, so the entire process proceeds faster in JANDI than email communication.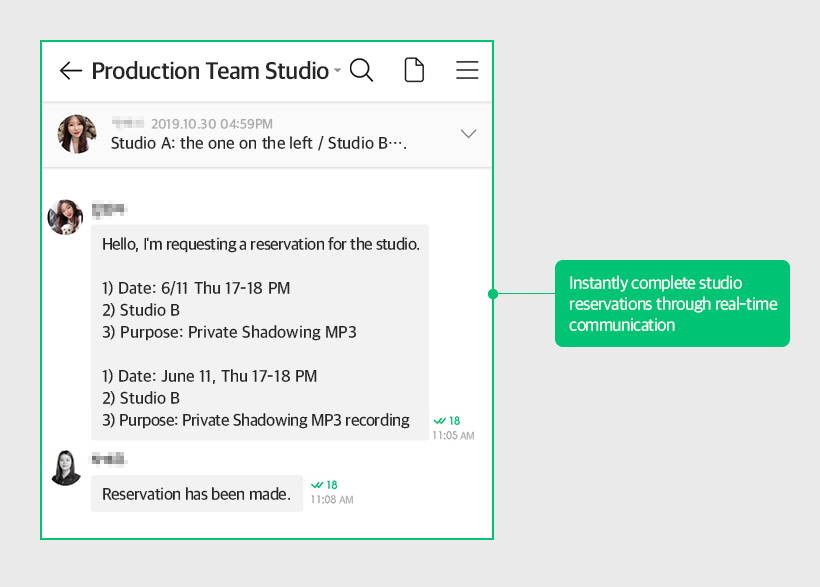 l Fun communication using Nadoo Nadoo Stickers
---
The 'Nadoo Nadoo Stickers', which has been provided as a basic emoticon on JANDI since last April, was developed by JANDI and Yanadoo. Yanadoo characters were developed as stickers suitable for communication among office workers.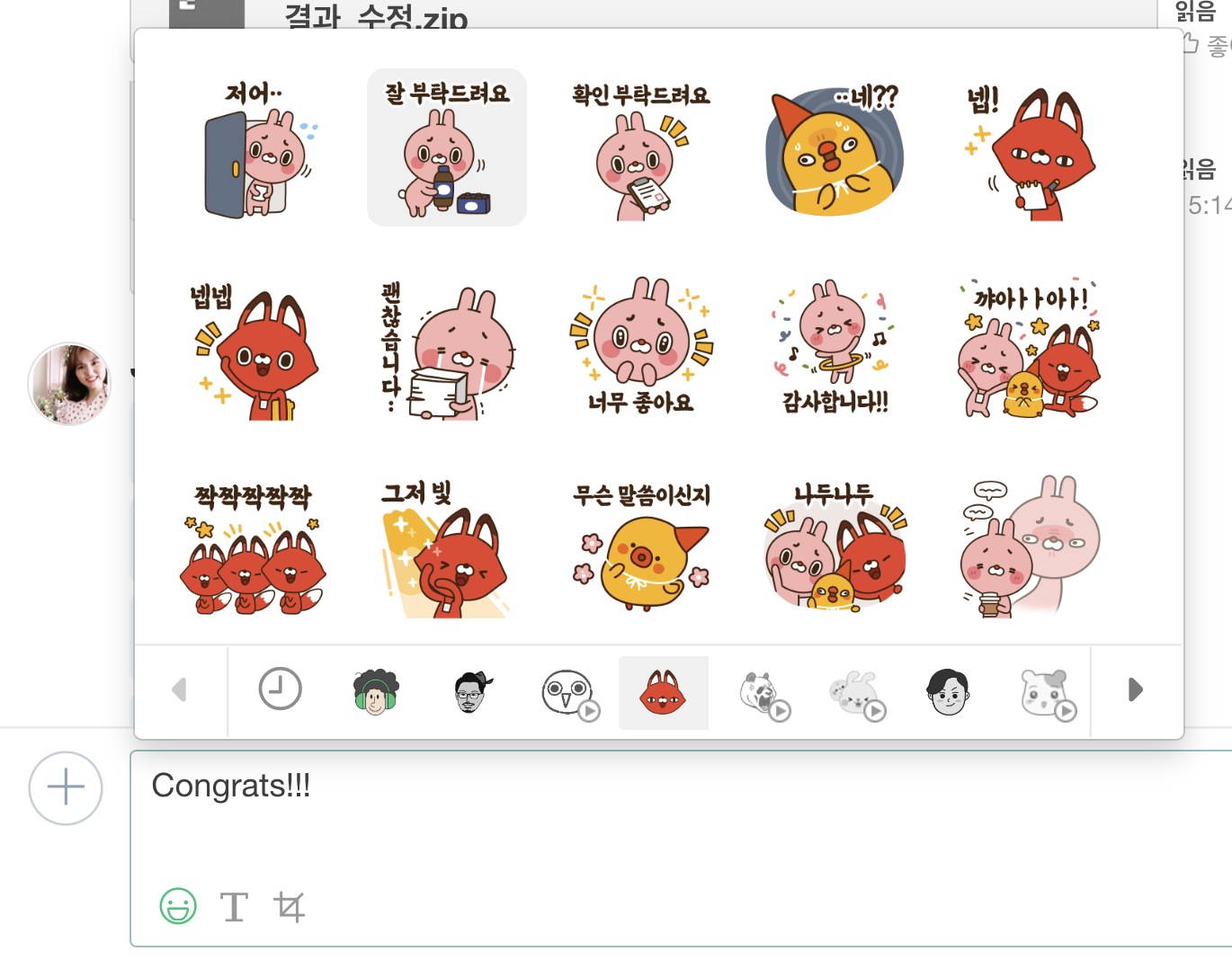 Ever since the Nadoo Nadoo stickers have been launched, the use of stickers by the crew has increased remarkably, and we feel the communication is more enjoyable and vibrant.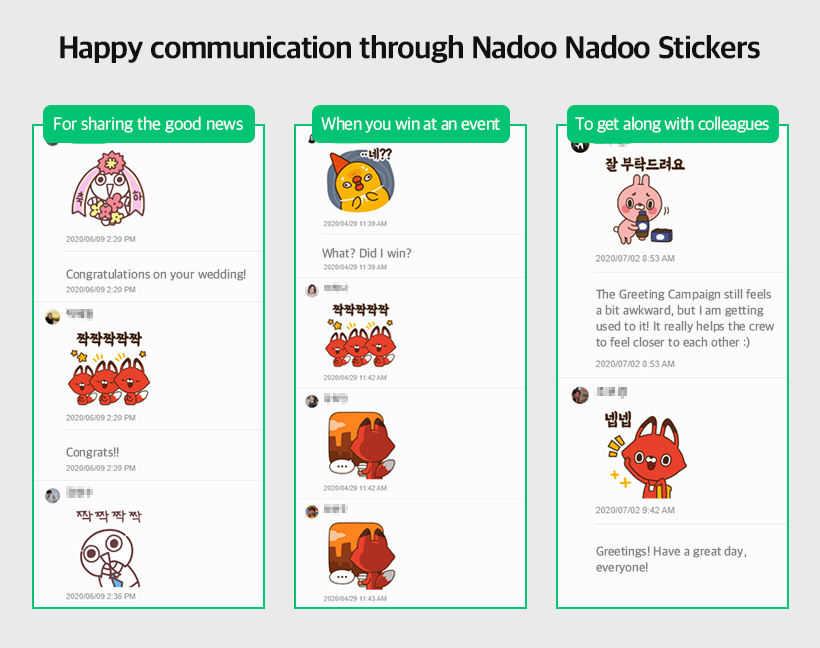 ㅣThe dramatic increase in participation of company events 
---
When we run in-house events through JANDI, we see more members have fun participating. On one of the 'company snack bar events' where we handed out snacks on a first-come, first-serve basis showed our crew members' high participation and satisfaction.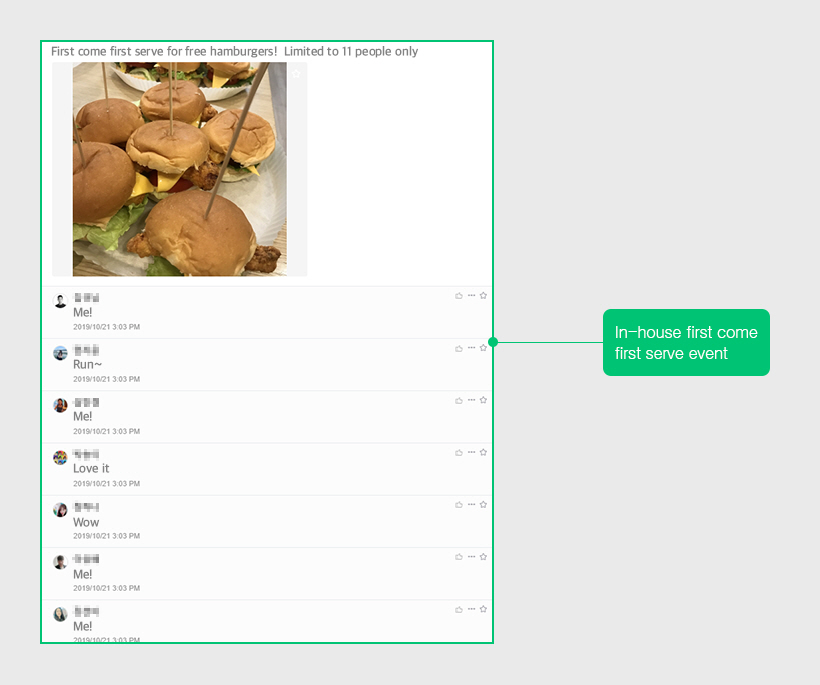 Also, for remote workers due to the COVID-19, we held an event where our crew members share their home office environment. We endured the Corona 19 crisis together by actively sharing our work environment on the Topic, supporting and comforting each other.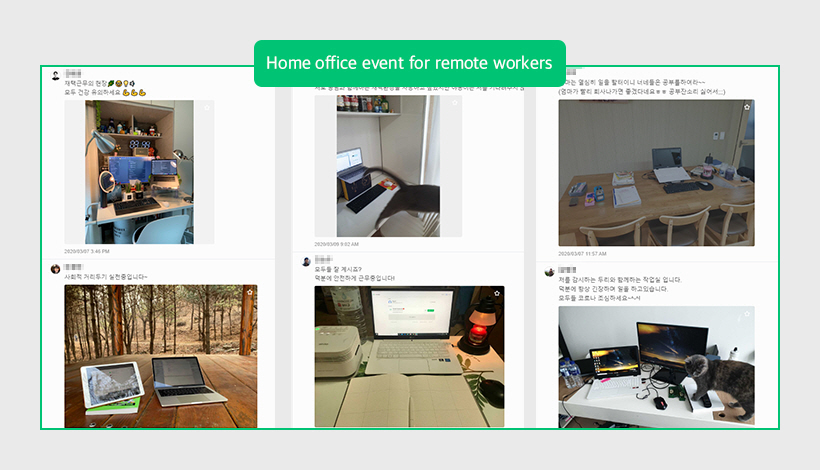 ㅣJANDI Topics are shared gradually 
---
Because JANDI saves all work history, new employees find it easy to figure out their tasks and how they should be managed. However, we are concerned that exposing too many Topics at once could cause confusion, we have a culture to open and share them gradually. For example, on the first day of work, we would invite new employees to Announcement Topics or Welfare Benefits Topics, and later on, invite them into work-related topics. 

l Yanadoo's Top 3 favorite features
---
Bulletin Board: The Bulletin Board view provided by the JANDI paid plan is used to inform announcements such as company-wide announcements, policies such as employee welfare benefits, and private events.
Poll: When setting up a meeting place or schedule, the poll feature brings up member participation.
@Mention: If you add @ before typing in the member name, the message will show up on that person's notification center, enabling faster and more efficient communication.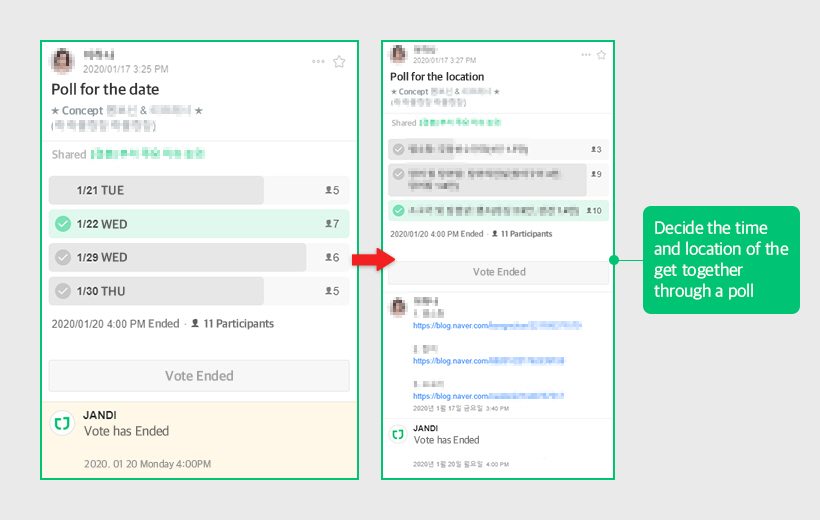 ㅣWe recommend JANDI
---
With JANDI, a culture of collaboration takes place.
I believe there are still many organizations that use Nate On, Kakao Talk, or Band for work instead of using a group-based integrated collaboration tool. However, just introducing a collaboration tool specialized for work improves the ability to collaborate across the enterprise. In particular, if you use JANDI in the educational content industry where there is a lot of internal/external collaboration, you will appreciate the effectiveness and value.
ㅣWhat does JANDI mean to Yanadoo?
---
JANDI breaks down the barrier between
Crew members and creates a space for free communication
Ever since the merger of the two companies Yanadoo and Kakao Kids, new collaboration points have emerged. Through an integrated communication space such as JANDI, members can have all types of discussions and carry out tasks, which naturally leads to harmony and synergy. JANDI became a solid foundation for the two companies to become one and grow further.