JANDI Update: Mini JANDI, Downloading Group Files, Revote
JANDI Update News for November 2020
Hi there! We are back with more updates.
Here's good news for those who felt that the PC JANDI window was way too big. In the past, we have received some feedback regarding the window size of PC JANDI. If you download the latest version, you can resize the JANDI window and use the 'Mini JANDI.'
Also, we released the group photo (grouped files) feature back in September.
Now you can download the group photo or files by just one click!
Mini Sized JANDI
If the PC JANDI window was too big, you can resize it and use the smaller version.
<PC Version>
Use the new feature on the latest version of JANDI.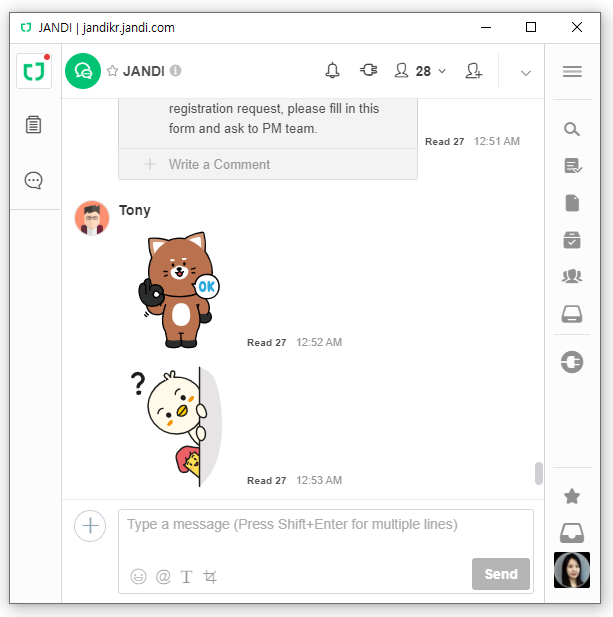 Group File Download
Grouped files can be downloaded all at once by clicking the 'download' button just one time.
<PC Version>
Use the new feature on the latest version of JANDI
Select the […] icon next to the group file, and click [download].
If you want to designate the download location, select the [≡] icon on the upper right corner of JANDI and go to [JANDI App Settings]. When the preferences window pops up, choose the download location.
*We are still working on the multi-download feature for Drive and individual files. We will let you know soon!

<Mobile Version>
You can also multi-download the grouped files on Android and iOS.
Please keep in mind that on the iOS device, you can only multi-download image files. You can preview other types of documents, but not download them.
Select the file group and tap the download button.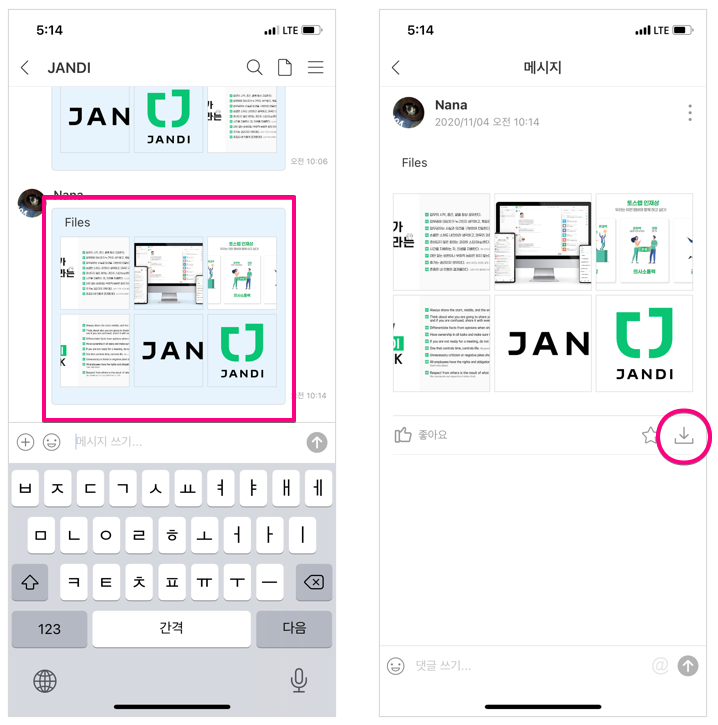 Revote
If you made a mistake and would like to vote again, use the re-vote feature.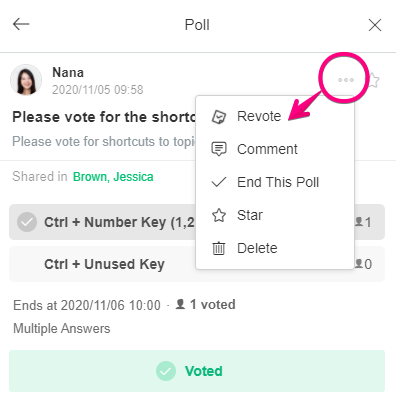 <PC Version>
Select the […] icon and select [Revote]
Please remember that revotes are only permitted in polls that are open. You cannot change your vote once the poll is complete.
JANDI will continue to update new features. If you have feature requests, please use our [Live Support] in the menu, or contact us at support@tosslab.com.