JANDI Update: Drive Feature Update, Organize Chat by Star 
JANDI Update News for December 2020
Hi there! This is the last update news for the year 2020. 
We have made significant changes in some of our features like JANDI Drive and the UI. Also, you can now organize your chats by their bookmark (star) status as well. The feature was previously only available for Topics. Let's take a look!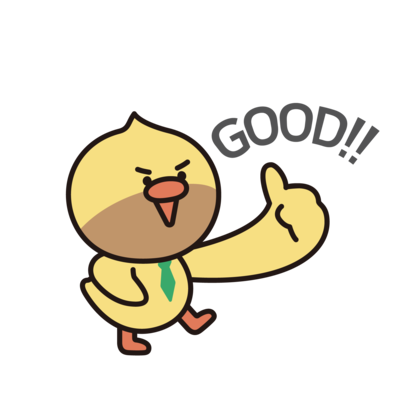 Drive Feature Update
You can search for keywords on your Drive. Now, searching for files and managing them on your Drive has become so much easier! 
Click the Drive icon on the right sidebar menu. 
Search your Drive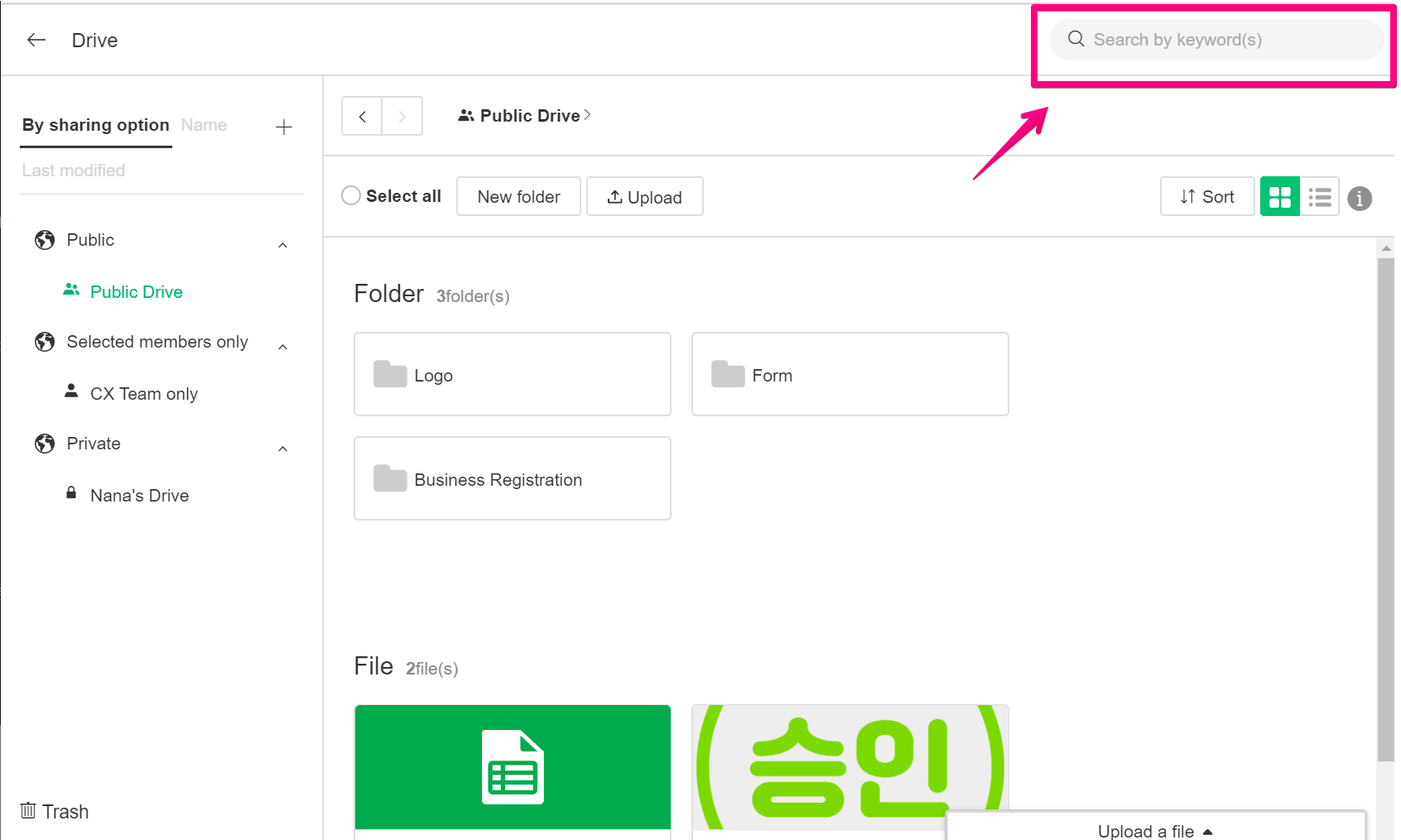 Type in the name of the file in the [Search by keyword(s)] box you wish to search. 
Your keyword must be more than two letters. 

You can search all folders and files in your Drive. 

You can search for a specific drive or file type.
Drive UI Update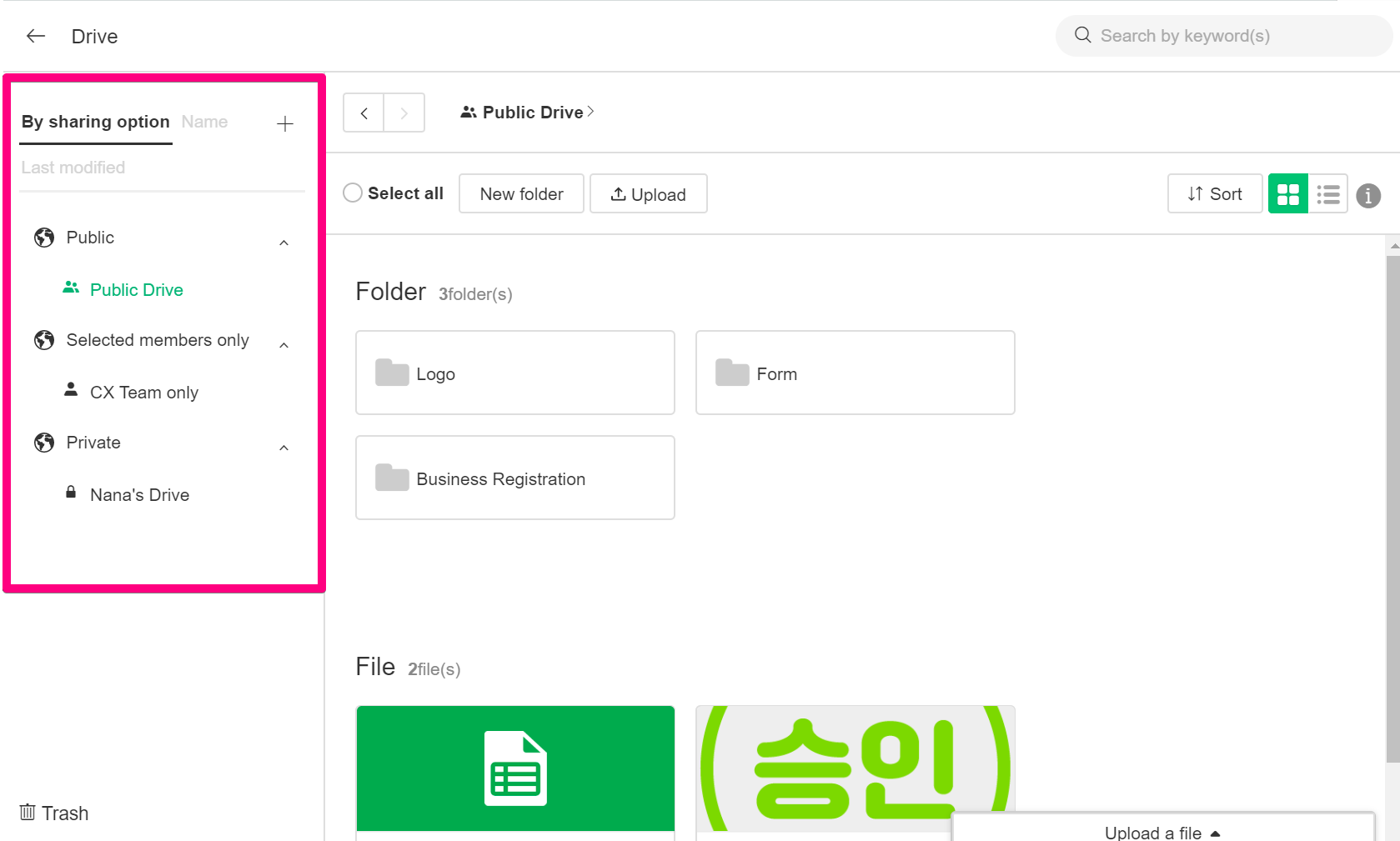 The UI for the list on the left has been updated. 
You can view your Drive list according to the sharing option, name, and last modified.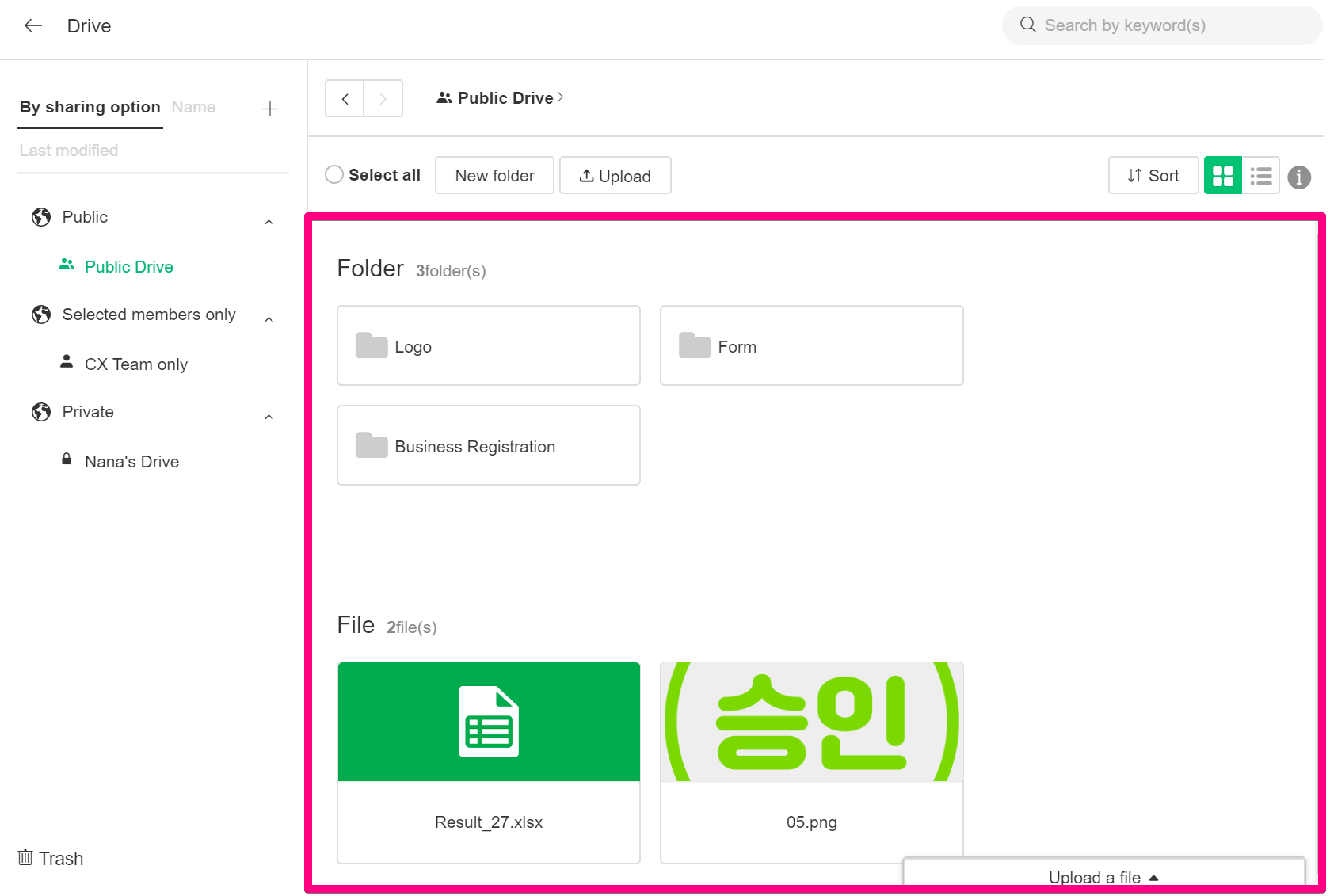 We have also updated the UI so that you can view files and folders more conveniently! 
When you use the Drive, you can efficiently manage your files that are scattered everywhere. Take care of your files by using JANDI Drive! 
Fixed Chats (Bookedmarked First)
We have added a 'Bookmarked First' feature for your chat (1:1 chat, group chat) as well. Updates have been made to reflect some users' opinions who shared their experience that it was difficult to find chats with bookmarked (by Star) members on the chat list. 
Chats with Bookmarked members will be fixed on the top of the chat list

Among the chats with bookmarked members, the most recent one will appear on the top.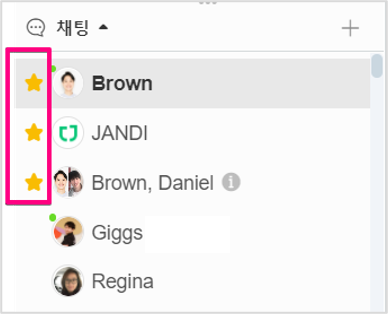 We hope you like the updates! Please keep an eye out for more updates.
JANDI will continue to make updates for our users! 
If there are any feature requests, please use the [Live Support] located on your JANDI menu, or email us at support@tosslab.com.