JANDI Update: Bookmark, Manage Group Chat Members, Set Default Profile
JANDI Update News for April 2021
Hello everyone! We are back with some updates for April.
You can now bookmark URLs so that you can visit them with just a few clicks. Also, we added a few features that our users have requested. 
Bookmark (Exclusive in the Enterprise Plan)
Now you can bookmark URLs that you often visit to revisit them with just a few clicks. The Team Admin can set up the Team Bookmark, so members don't have to search for each website they need to visit.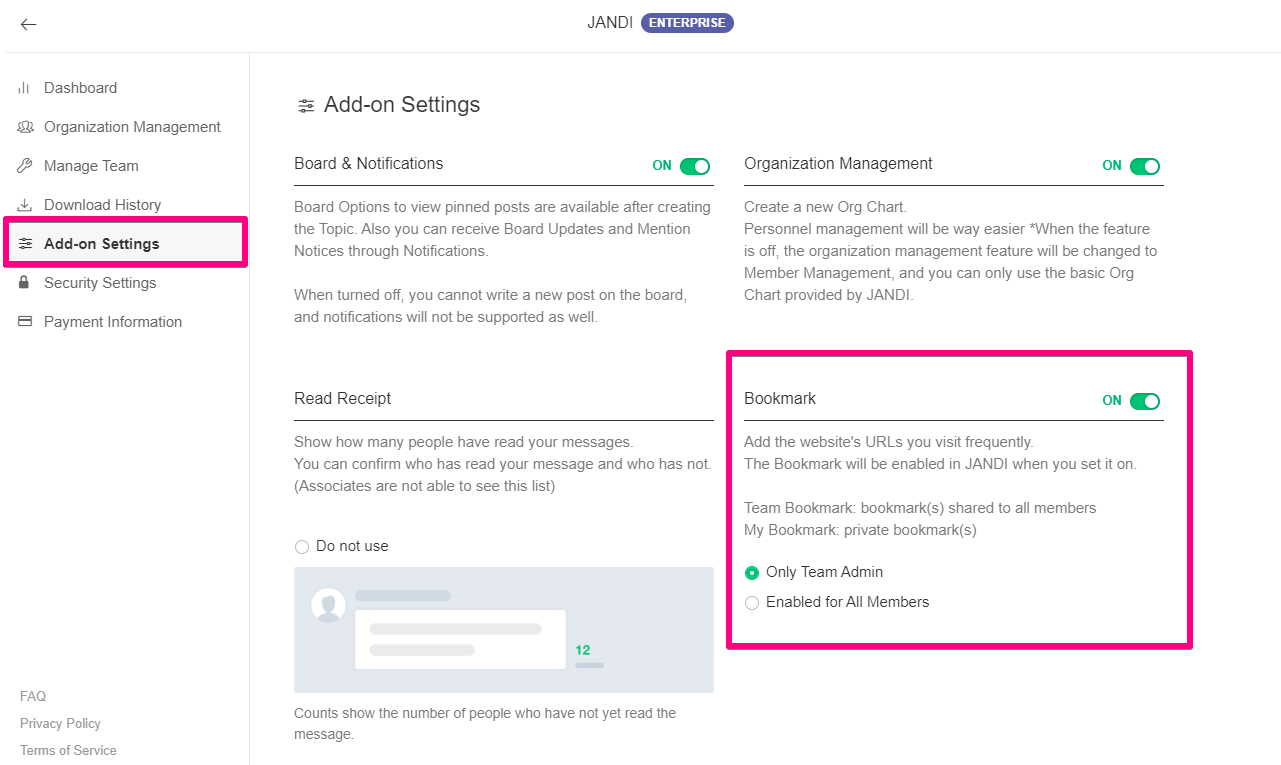 Go to the menu

[≡]

icon located on the upper right corner of your JANDI screen and select [Admin Menu] – [Add-on Settings] – [Bookmark] to turn the setting on/off.  
Team Bookmark: A bookmark list that is shared by everyone in the Team
My Bookmark: A personal bookmark list only you can see
Each member can add their own bookmarks. The Team Admin can turn the Team bookmark feature on/off

You can add up to 20 personal bookmarks and 20 Team bookmarks.

If you turn the bookmark setting off or downgrade your Team's subscription, the bookmark feature will no longer be available (Please keep in mind that existing bookmarks are saved in JANDI)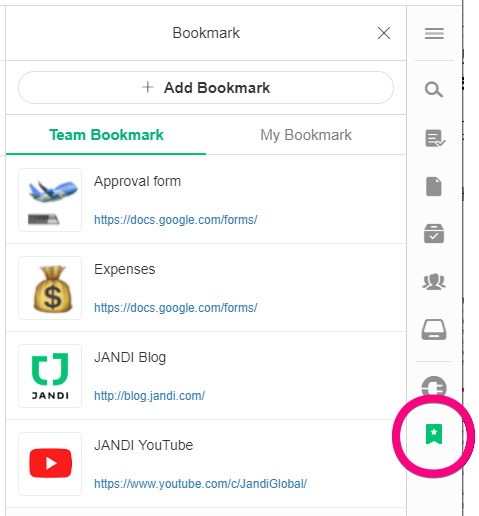 < JANDI Tips >
Try adding various types of forms to your Team bookmarks, such as vacation request forms, name card templates, and expense report forms!

Bookmark frequently visited links or links to your business affiliates. 
Removing Members from Group Chats 
Have you ever accidentally invite the wrong person to your group chat and had to ask that person to leave because the group chat didn't provide the 'remove' feature? Now you can simply remove members from the group chat the same way you would in a Topic. 
Go to the

[Participants]

list located at the upper right corner of the group chat and click the

[remove]

icon.

If you are a group chat member, you can remove a particular member from the chat even if you are not the owner or the admin. 
NOTE) Removing Members from a Topic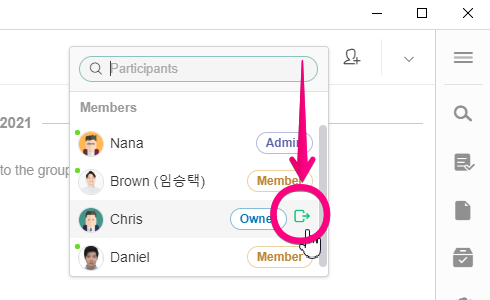 Set to Default Profile Image 

Now you can set your profile image back to the default image. If you no longer want to use your photo or JANDI characters, reset your image to default.
Click your profile located at the lower right corner of your JANDI screen to reset your profile image.

You can set different profiles for different teams. 
NOTE) Editing Your Profile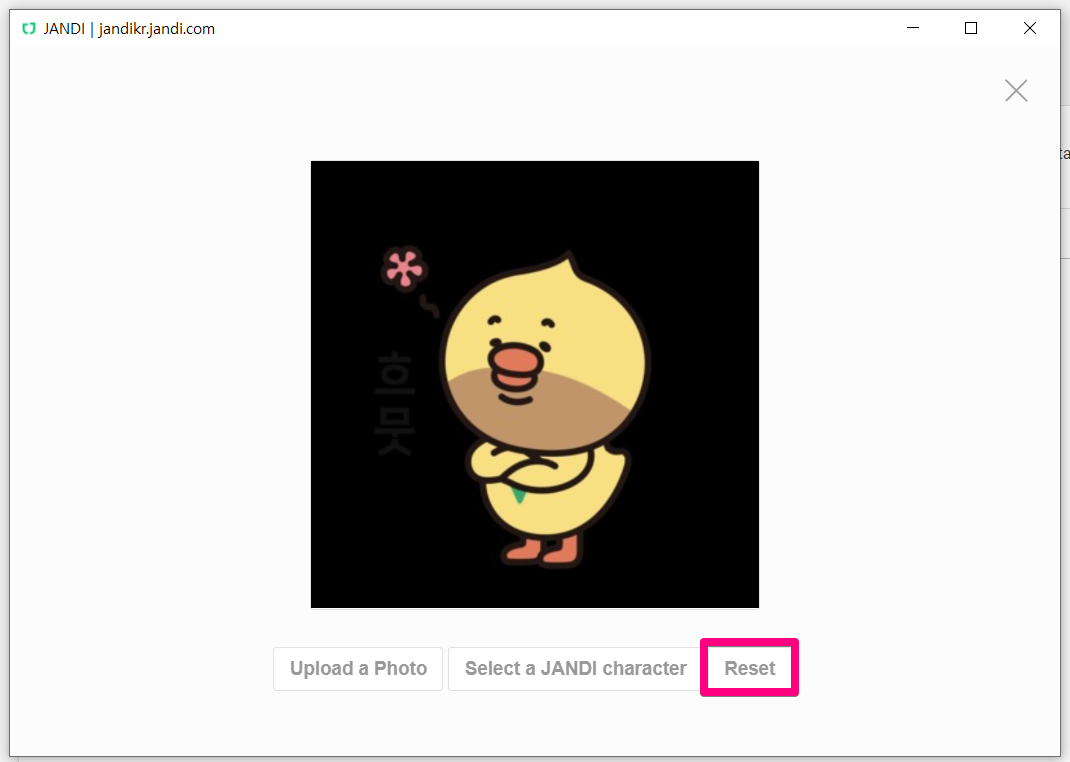 We hope you like the updates! Please keep an eye out for more updates.
JANDI will continue to make updates for our users!
If there are any feature requests, please use the [Live Support] located on your JANDI menu, or email us at support@tosslab.com.