8 Ways to Foster Secure Internal Workplace Communication
Your employees make your company what it is. Whether you run a small startup or a large international enterprise, effective employee communication can go a long way. Furthermore, secure workplace communication centered on common goals will help your company develop successfully.
According to Tech Jury, nearly 66% of employees feel disengaged at work, with 47% who actively look for jobs in companies with thriving internal cultures.  Likewise, Forbes reported that 89% of HR leaders agree about the importance of employees' feedback and check-ins for a more secure and stable internal culture.
Introducing an effective way for your employees to communicate internally will not only make their work easier but also improve your company's internal culture. Let's discuss several practical ways in which you can establish and foster a secure workplace communication pipeline and the benefits of doing so in 2020.
Benefits of Secure Internal Workplace Communication
Why is internal communication important for the longevity of your business? Based on data published by PR News, 60% of companies lack any form of strategy, vision, or software dedicated to secure internal communication.
As a company, your task is to design the perfect employee experience for your staff to ensure the safety of their communication and personal data. This can ensure not only the increased productivity of your staff but also improve your brand reputation with potential clients and future employees. These can be broken down into:
Effective top-down communication of news and projects
Higher employee engagement and retention rates
Identification with company vision, goals, and culture
Driving positive change and innovation in the company
Better employee empowerment and collaboration
Failing to provide a secure communication platform for your employees can cause severe problems in terms of file protection, data storage, and internal collaboration. You can avoid that in several practical ways and by using a combination of some of the following methods, depending on your needs.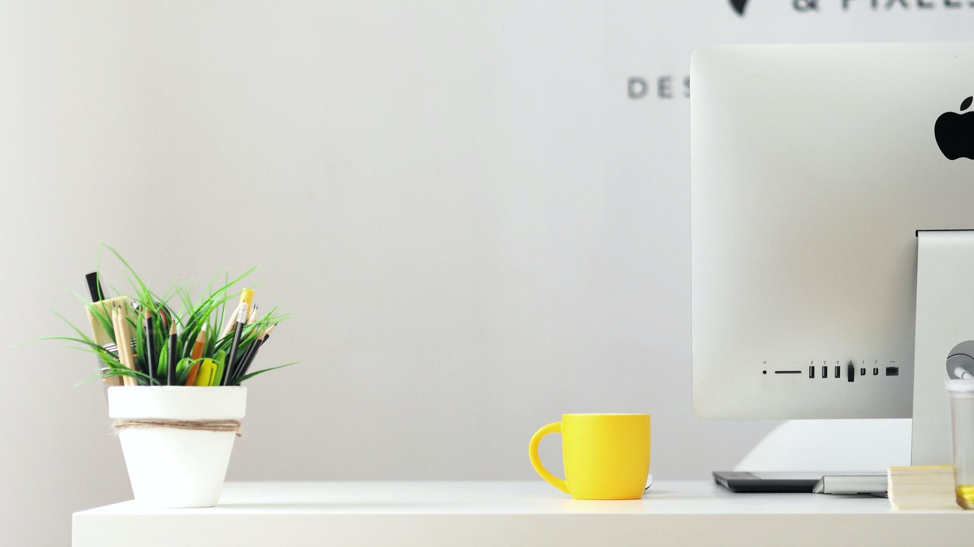 Ways to Foster Secure Internal Workplace Communication
1. Rely on Internal Communication Software
It's never a good idea to use wide-spread communication tools such as WhatsApp or Viber for crucial company communication. While you cannot stop employees from chatting with friends and family through these apps, you can shift their internal communication to a more secure platform.
Thus, collaboration tools such as JANDI should find their way into your workflow to ensure a safe, reliable, and efficient communication channel for internal correspondence. JANDI will allow your employees to chat and share files in a secure environment with no risks of data or private information leaks. Forgo traditional email and chat apps for a more professional solution, and you will be able to foster secure internal workplace communication quite effectively.
How a Leading VC in the Middle East Uses JANDI to Optimize Internal Operations
2. Redefine the Onboarding Process
In order to foster proactive and secure communication in your workplace, you should start by redefining your onboarding process. Employees who will join your company soon will inevitably go through training and education before you delegate tasks to them.
As such, they are the perfect agents of change in your company, as you can educate them on new communication software and digital security rules. Happy employees can transform your internal culture for the better, so start with junior staff and channel your plans for secure internal communication to them.
3. Employ a Central Data Hub
Even though unintentional, data security breaches often come from internal sources. According to Tech Beacon, 34% of investigated company data breaches came from internal staff, with 53% of companies leaving sensitive data accessible to all employees.
This can be amended by educating your staff to use a centralized data hub on a common collaboration tool, as previously discussed. In doing so, your company's data will be safely stored on a dedicated cloud-based platform where no outside party can get access to it. Most importantly, your company's data will be accessible to the staff at all times to be used to further your company's goals and projects.
4. Coaching on Internal Communication
Once you set up dedicated internal communication software, you should ensure that all of your employees use it. This can be achieved through organized seminars, team building, and educational meetings, which are mandatory for all employees. Likewise, one-on-one coaching with project leads and managers can ensure that everyone on the staff is aware of new communication features available.
The topics of these coaching meetings can range from day-to-day communication, business meeting correspondence standards, as well as secure file storage processes. Don't simply implement new tools and hope that your employees shift from their previous habits organically. Be the agent of change and educate everyone on the benefits and importance of secure internal workplace communication going forward.
5. Limit External File Sharing
It's inevitable that some of your staff members will take their work home for various reasons. Given the current climate and social distancing rules, remote work conditions should be created for your employees' benefit. Your staff is bound to work from home far more than usual, which can prompt security concerns for your data.
However, external file-sharing or download should be forbidden with the goal to keep company data safe on your collaboration platform. Encourage your employees to work from home given the COVID-19 situation but emphasize the importance of keeping internal files secure at all times.
How a fully remote SalesTech start-up uses JANDI to accelerate product development
6. Foster your Internal Culture
Your employees are bound to learn more about each other and start communicating as colleagues with common interests and professional goals. Your internal collaboration tool can be used not only for work-related operations but also for fostering your company culture.
Use internal communication to share staff interviews from the office, their personal achievements, corporate milestones, and other success stories. Don't be fully work-focused as this can deteriorate your staff's motivation and cause burnouts. Fostering your internal culture will do wonders for your company and improve the morale and productivity of your staff across the board.
7. Recognize & Reward
A great way to foster positive internal communication is if you use your collaborative platform to showcase extraordinary staff achievements. Top-down recognition can go a long way in ensuring that your employees are engaged and satisfied with their job placements.
If a staff member has been with your company for 10 years, why not feature their story and interview on your platform? Likewise, if individual employees or project teams receive international rewards or are featured in industry news, why not let everyone know? You can use your communication platform to promote collaborative behavior and reward employees, which sets the standard for others.
8. Collect & Implement Employee Feedback
Lastly, it's important that you provide employees with a feedback channel that they can use to express their thoughts about the company. You can gain a lot of insight into what your staff thinks about your collaborative tools, workflow, and company culture as a whole.
Feedback can be gathered through verbal interviews, surveys, or even casual remote team meetings centered on company culture brainstorming. You can use this data to improve your internal workplace communication and create a secure environment for everyone to enjoy. Act on the thoughts and feelings of your employees in regards to the company, and your office atmosphere and internal communication will drastically improve.
In Conclusion
Corporate workflow can feel dry and mundane without the proper communication tools in place to boost morale and productivity. Likewise, employees without the know-how on data security and information confidentiality need to be provided with secure internal communication tools to rely on.
You can check those boxes off of your list of priorities by integrating a professional collaboration tool into your day-to-day workflow. Doing so will enable your employees to take full advantage of their skills and communicate in a secure software environment. Be on the lookout for staff feedback in order to iron out any initial concerns about online safety, and your business will flourish as a result.
Writer Bio
Dorian Martin is a writer and editor with a keen interest in digital marketing, business development, and sales trends. His interests lie in all things digital, as he studied computer sciences and minored in mass communication. Dorian has also made it his mission to help students find essay writers cheap in order to ensure their academic success. In his spare time, Dorian likes to explore artificial intelligence, blockchain, and data science in order to expand his digital horizons.