Top 10 JANDI Features of 2020
Thank you for using and supporting our collaboration tool JANDI last year. Toss Lab JANDI Team will continue to focus on creating a more convenient and efficient work environment. 
These are the JANDI updates we released in 2020.
Let's take a look at last year's Top 10 features!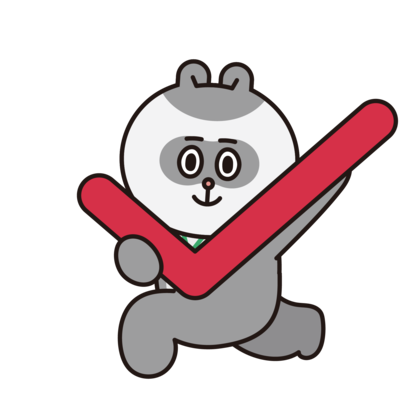 ---
1. Upload & Download Group Photos
In the survey we held in 2020, 'JANDI User's Best Feature,' the feature ranked number one was the Group Photo feature. More than half of the participants requested the bulk image upload feature. 
Now you can not only upload a group of photos but also download grouped files. These features are also available on your mobile app. 
JANDI Update: Group Photo (Uploading Grouped Files)
2. Upload Large Files (from 300MB to 1GB)
Before this update, you could only upload files as large as 300MB. Now you can upload files that are as large as 1GB. For files over 1GB, use Google Drive and Dropbox to upload them on JANDI. 
3. JANDI Tablet Version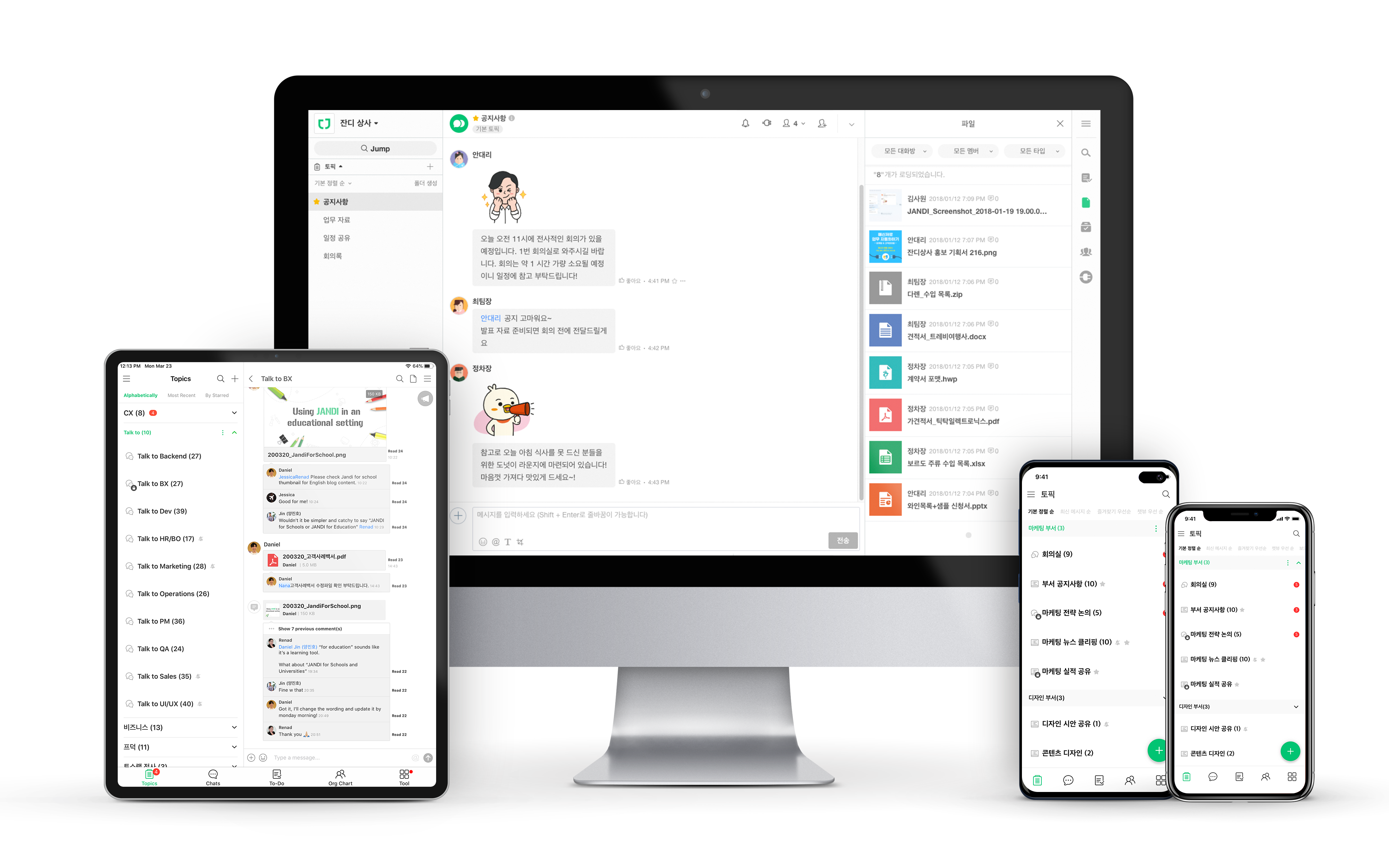 JANDI supports PC, Mobile, and Tablets (including iPad). 
Using JANDI on your tablet, you can use both portrait and landscape mode and use the multitasking feature. Also, when you are using a bluetooth keyboard, you can hit Enter to send messages. 
4. Improved JANDI Drive 
You can search for files in your JANDI Drive! Now it's become easier to manage your files using JANDI Drive. Besides, we made some UI improvements, including the Drive list, folder, and file icons.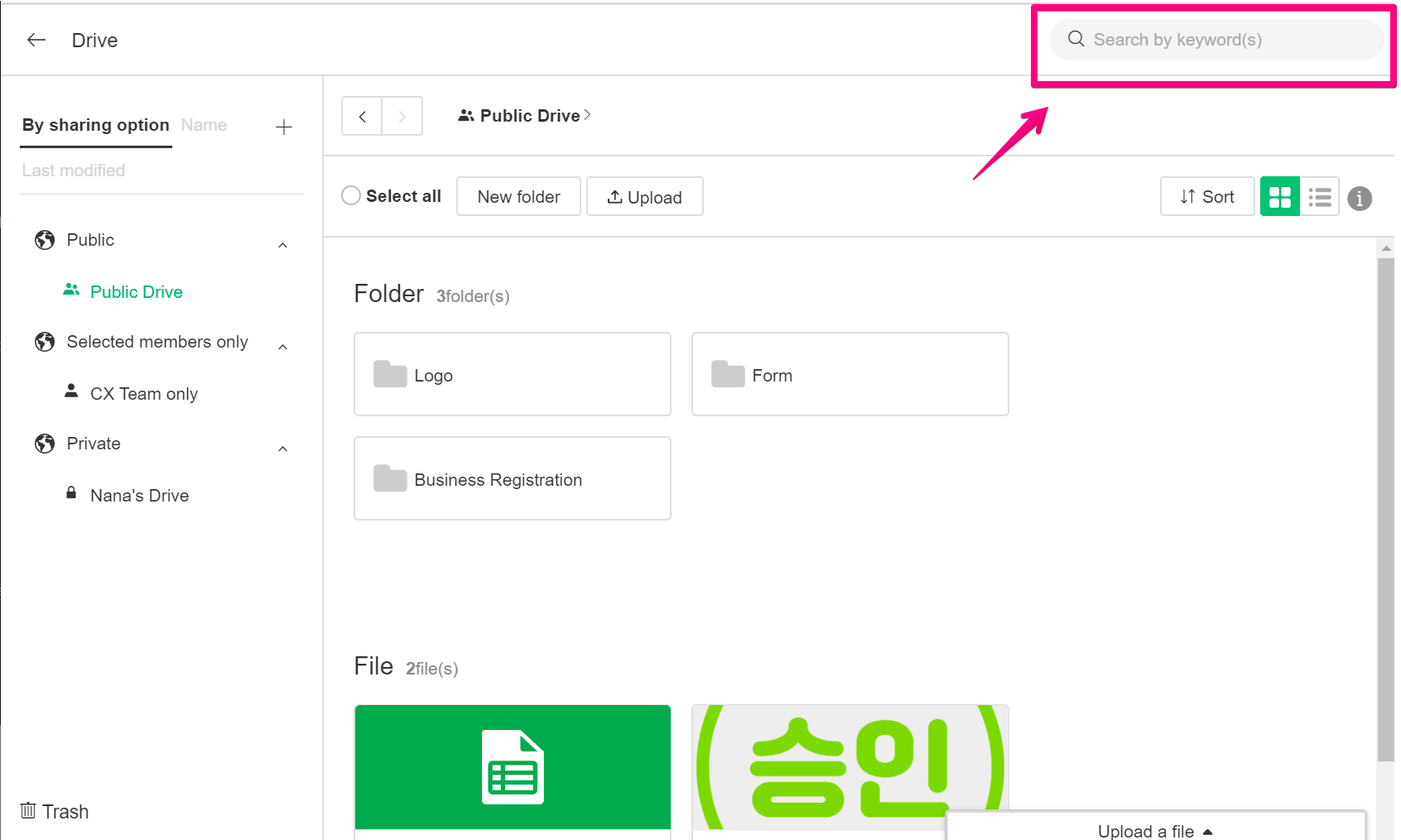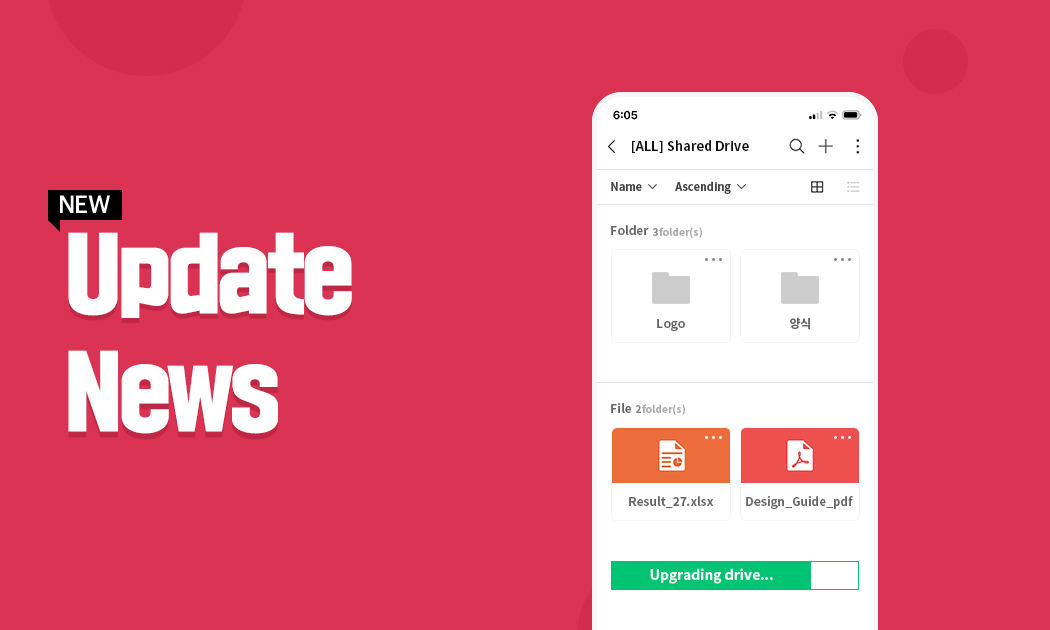 JANDI Update: Drive Feature Update, Organize Chat By Star
5. Delete 1:1 Conversations (Available in the Enterprise Plan) 
Before the update, you could only hide 1:1 conversations, but now your Team Admin can turn on or off the settings for deleting the entire 1:1 conversation. 
Your team should be on the Enterprise Plan(paid plan) for your Team Admin to go to the [Admin Menu] and allow members to delete 1:1 chatrooms.
JANDI Updates: IP Address Restriction, 1:1 Conversation Deletion, And Admin Dashboard
6. Security Updates: Whitelist IP 
For our users, we added a Strong security feature. The Whitelist IP is an approved list of IP addresses and/or IP domains with permission to access your JANDI Team. 
This way, you can secure your JANDI team since it can only be accessible from a specific IP. 
Your Team must be on the Enterprise Plan(paid) for your Team Admin to change security settings on the [Admin Menu].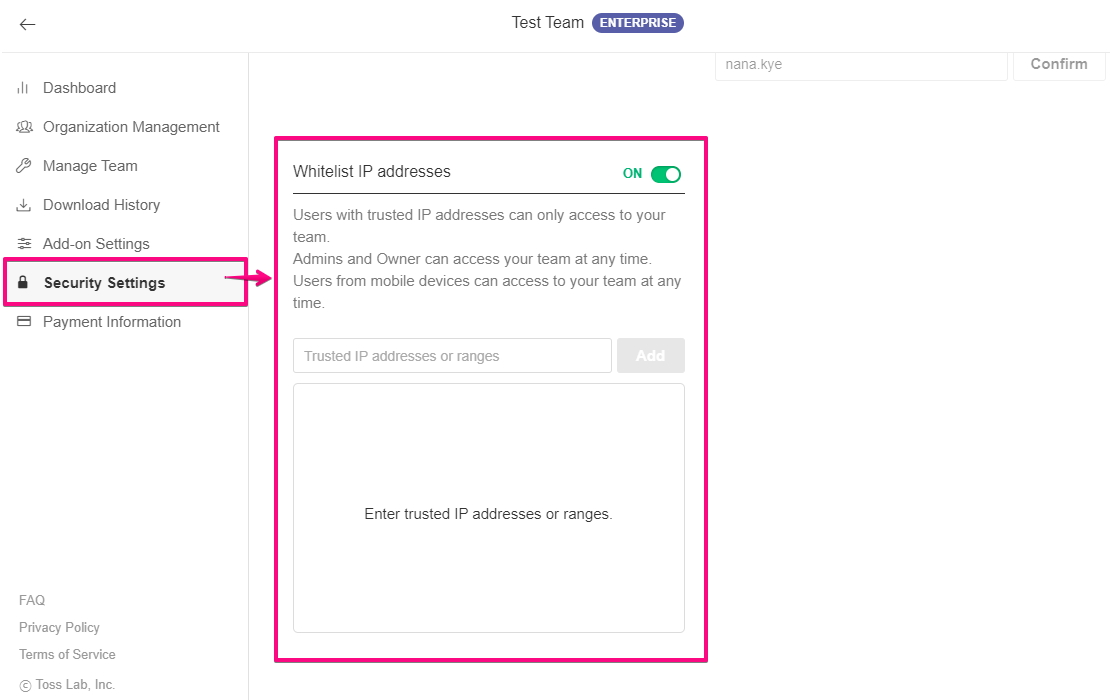 7. Mini Sized JANDI
We recommend that you resize it and use the smaller version JANDI for those who have felt that the PC JANDI window was too big. 
You can use this feature in the

newest version

of JANDI. 

Resize the JANDI window to your preference on your PC using the mouse.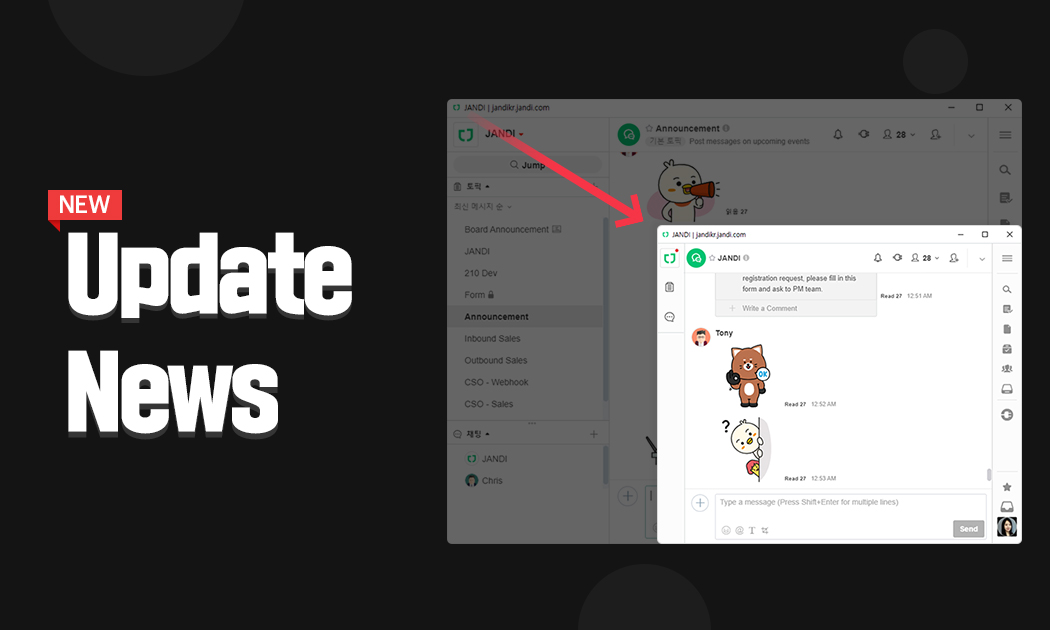 JANDI Update: Mini JANDI, Downloading Group Files, Revote
8. Advanced Admin Dashboard (Available in Paid Plans)
Now your Team Admin can view the specifics of data usage by Team or members.
According to your Plan, Premium or Enterprise, you can view detailed information. 
The Team Admin can view this data by going to [Admin Menu]. 
9. Link Zoom (Video Conference) 
You can link Zoom (video conferencing service) with JANDI. 
These days, many people are gradually learning how to work reliably without meeting face-to-face. You can work from home, hold remote lectures, or video conference smoothly by linking with Zoom, growing in great demand worldwide.
10. Revote
The re-voting feature is also one of the features that many people have requested. If you would like to change the vote you already cast, you can revote.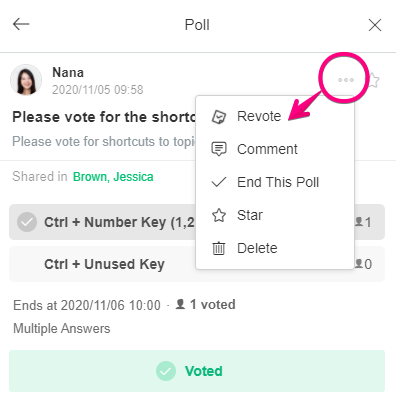 ---
We are working hard to improve existing features as well as new ones. See you in 2021 with more new features. We hope that you look forward to it!